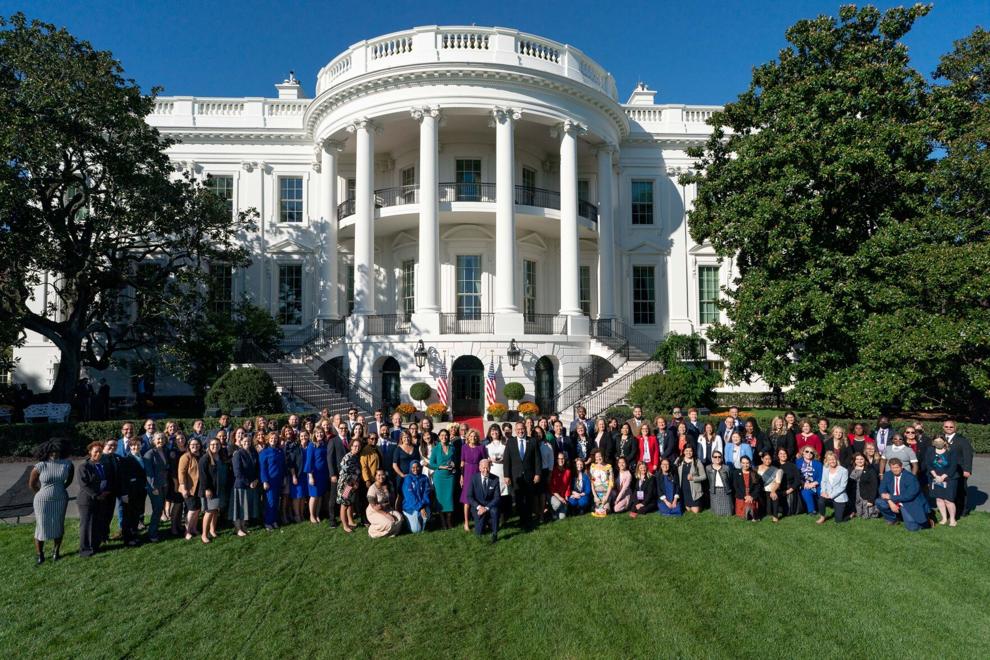 WASHINGTON D.C. — Colchester High School's (CHS) very own 2021 Vermont Teacher of the Year has spent the past week in Washington D.C., attending a variety of events, mingling on the White House front lawn, speaking state representatives, meeting the First Lady and listening to a speech from President Joe Biden.
Susan Rosato, an English Learner (EL) teacher at CHS, was named Teacher of the Year in October 2020. She's been representing the state and the Colchester community in D.C. along with the other winners of the award at the National Teacher of the Year program since Monday Oct. 18.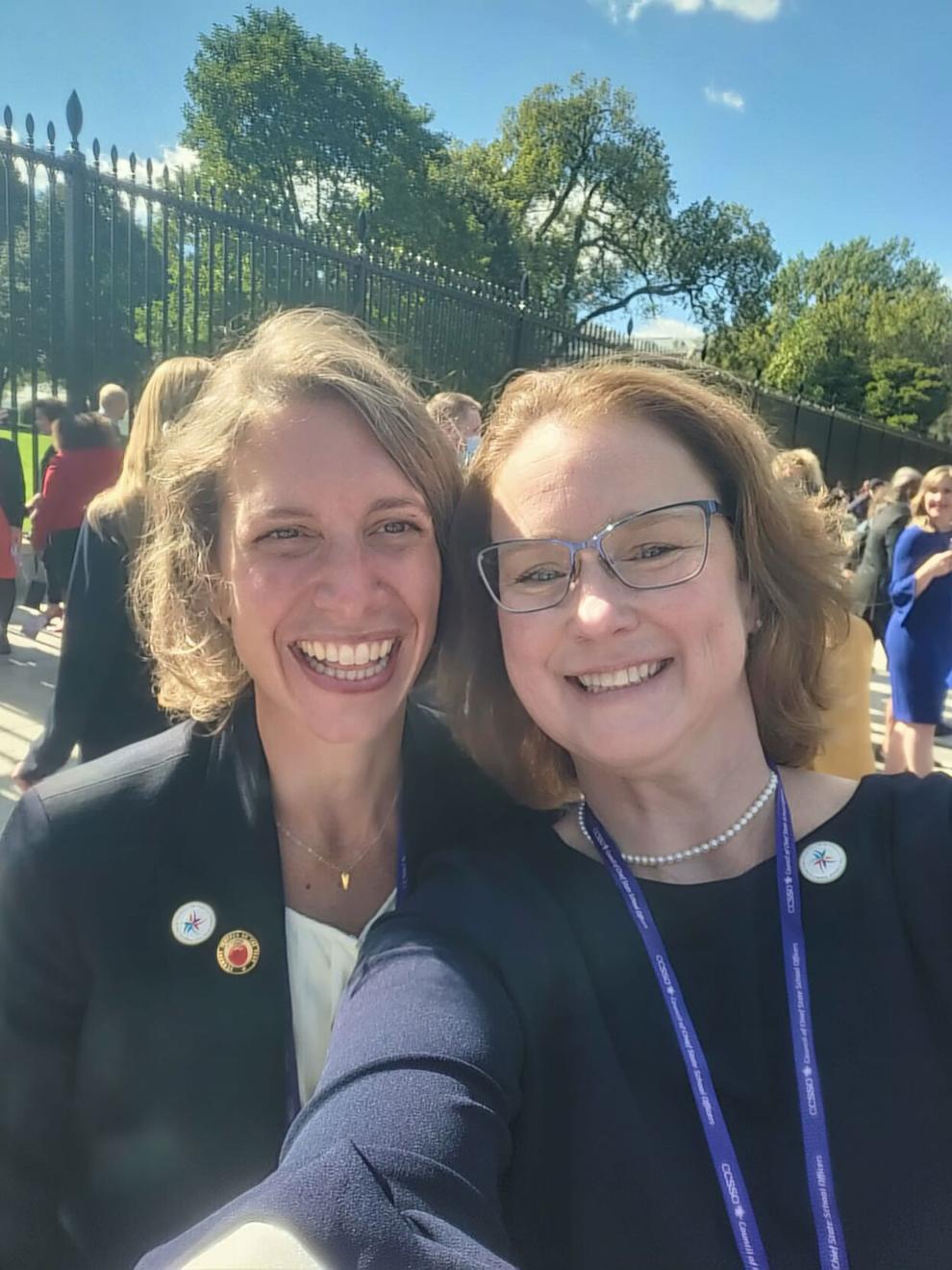 "It's such an honor. I'm carrying with me in my mind, all of my students, all of my colleagues, all of the educators in Vermont," Rosato said. "I really feel like I stand on a lot of people's shoulders. Just to be named the Vermont State Teacher of the Year, it's thrilling."
On Monday, Rosato attended an event on the White House lawn where First Lady Dr. Jill Biden spoke and addressed the honorees. The day was capped off by a surprise visit from the President himself.
Rosato said the event was surreal. There was a moment when a small orchestra band was playing and a fellow honoree from Idaho turned to Rosato and asked if she wanted to dance on the White House lawn.
"So I got to do a few waltzes around the lawn of the White House," she said. "It's very dreamy and surreal."
On Thursday, Rosato spoke to aides from the offices of Vermont's senators and representatives to advocate for issues she and her colleagues are seeing and experiencing in her field everyday.
Rosato was joined by 2020's Vermont Teacher of the Year, Elisabeth "Bibba" Kahn, as the two programs were combined because last year's was cancelled due to the COVID-19 pandemic.
Rosato said she spoke about issues that have largely been uncovered and exacerbated by the pandemic. Mainly the discussion was about attracting and retaining more teachers to the state as well as advocating for more mental health support for students and teachers.
Rosato said that these two problems are linked and ultimately make each other worse.
She said that at the beginning of the year she knew returning to the classroom was going to be hard and that in years past, she hasn't had to deal with frustration from students that she has had to on this level.
"We wanted to mention how we could better help our kids be ready to learn," she said. "If their mental health is not in a good place, then it's really hard to learn."
A big part of the mental health conversation however is on the teacher side of things as well. She said a big message for her is about humanizing teachers to reach a level of understanding.
"Humanize teachers not make them out to be heroes, we're not heroes, we're human beings," she said. "
Rosato said the representatives were ultimately responsive to her concerns. Rosato said that although these problems exist and are being intensely felt right now, the attention on the issues gives communities an opportunity to find solutions, run with them and make some good out of them.