Malletts Bay Fire Department (MBFD) Chief Stephen Bourgeois has been appointed the first town-wide Fire Chief in Colchester history.
The selectboard announced his appointment at a momentous meeting on Jan. 28 to a room bursting with Colchester firefighters and those from across the county, family, friends and town staff. Almost no wall space was visible as nearly every volunteer firefighter for MBFD, emblems emblazoned on their chests, stood in attendance around the room. As the crowd of over 40 people stood for the customary pledge of allegiance, the room boomed with voices speaking in unison.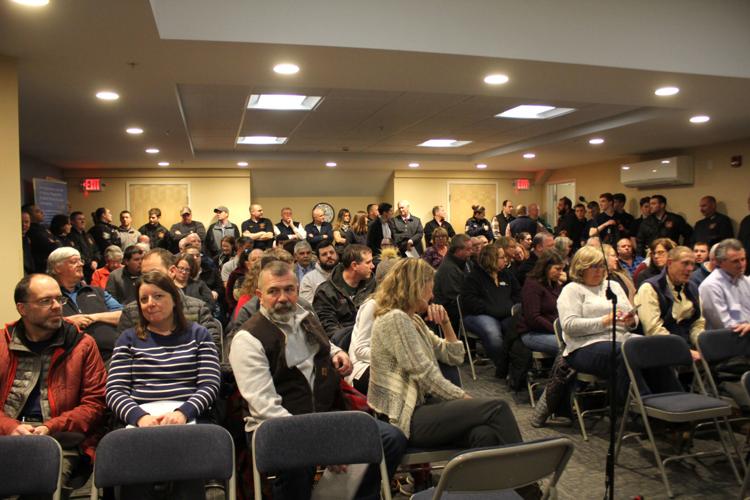 The town has been working with Colchester's three sources of fire services—MBFD, Colchester Center Volunteer Fire Company (CCVFC) and St. Michael's College Fire and Rescue (SMCFR)—to merge services under town-wide management with one town-wide Fire Chief.
Bourgeois has served 40 years in volunteer and career fire services. He began his career as a volunteer at MBFD. After seven years as a volunteer he moved on to the City of Burlington Fire Department where he was employed for 24 years, rising through the ranks to the position of Deputy Chief. In 2011, Bourgeois returned to MBFD where he has served as Chief since 2015.
"You have my word that we will provide the best service possible," said Bourgeois. "It is an honor and a privilege to be selected as the first Chief of the town-wide department."
The hiring process for town-wide Chief involved Town Manager Aaron Frank, Williston Fire Chief Ken Morton, Colchester Emergency Management Coordinator Seth Lasker, Colchester Police Chief Douglas Allen and Human Resource Director Sherry Labarge. The process began in September of last year, after MBFD and CCVFC voted to merge services under town-wide management by the following year.
"Steve knows Colchester and has led professional fire departments staffed with both volunteer and career staff. [He] is the right person to unite our three departments, improve fire response and continue to grow, train and honor our volunteers from all three departments," stated Frank about Bourgeois' appointment.
"It is rare to come across an individual as dedicated to the fire service as Steve is. In his 40 years of service, he has performed nearly every job within the fire service. He has a tremendous amount of experience and skill; I have every confidence that he will be an excellent Fire Chief for the town of Colchester," Lasker said. Lasker has spearheaded mapping out the logistics of this transition in collaboration with town staff and the fire districts.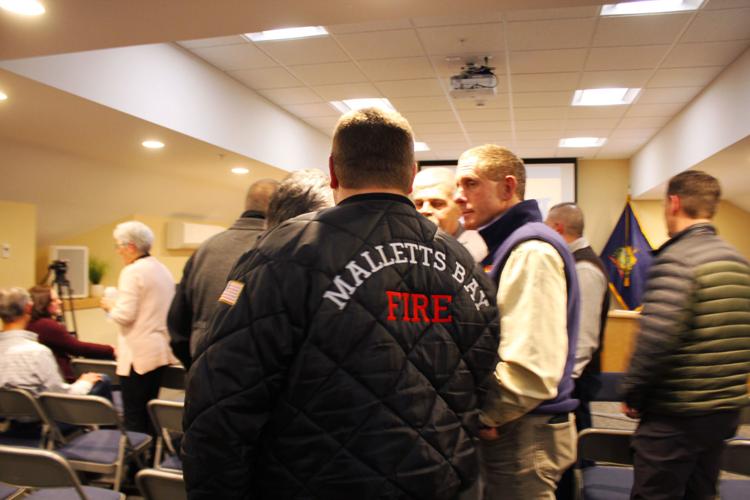 Some folks at the meeting asked questions about where the new department would be located, considering existing department buildings are far apart and Colchester's lack of a convenient central location. Some also wondered what the transition from all volunteer firefighters to a mix of paid and volunteer members would look like.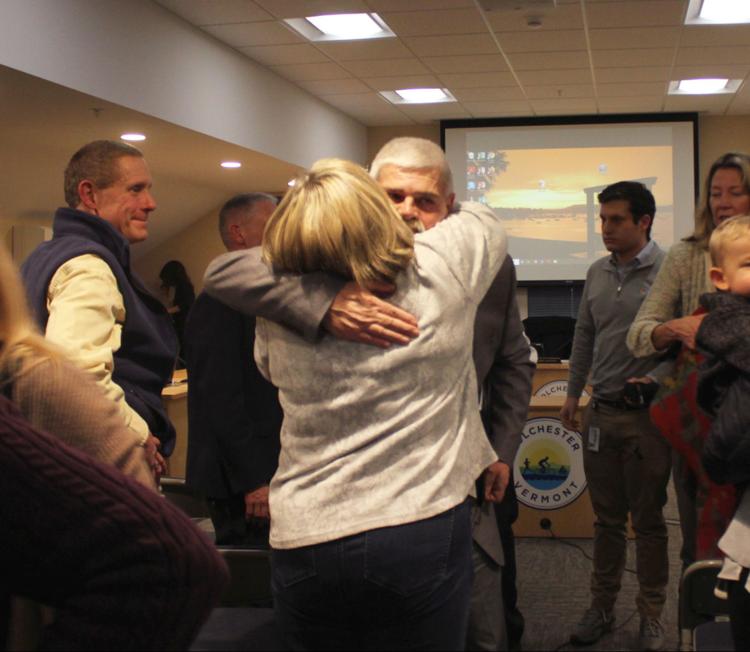 Lasker said that a decision on where the new department would be located will be made before July this year, but that those decisions will be up to Bourgeois. "I wanted to leave integral details of the new fire department location up to the new Fire Chief," he said. "I didn't want to instill standards that that person may or may not agree with."
As far as what a paid and volunteer staff will look like, Lasker said, "I want to underscore the need for volunteers firefighters in this town... There's been a lot of thought given to how to support volunteers in this town." He also noted that there is ample money in the budget for a potential stipend package for volunteers, as well as advancement opportunities and training for non-paid firefighters. "[We're] hoping to meet with every individual in every department moving forward," he said. "There's a lot of thought been given to how to support and maintain volunteers. You're critical to the operation."
Bourgeois will begin work as a town department head on Jan. 31. Over the next five months, Bourgeois will work closely with existing Fire Chiefs, command staff and firefighters of MBFD, CCVFC and SMCFR. Fire protection services will transfer to the town management on July 1.