Happy weekend! Here are 6 events happening locally this weekend. 
You could also visit PK Coffee in Waterbury or in Stowe or take the family on a tour of nearby waterfalls. Friday's rainy weather calls for baking fudge brownies from scratch. 
Don't forget: vaccine registration for Vermonters age 16 and older opens at 8 a.m. Monday morning. Find out how to make an appointment here. 
Here's what else is going on: 
Dancing Uphill
When: 7:30 p.m. Saturday and Sunday
Where: Virtual
Details: An annual recital, Dancing Uphill, showcases the original choreography of the UVM Dance Program. Dancing Uphill also features student senior projects as part of the new major in Dance at UVM. The event will be livestream for free at two times this weekend from the Cohen Center for the Integrated Arts in Burlington. Find the livestream here. 
Park Spruce Up Day
When: 9 a.m. - 12 p.m. Saturday
Where: Bombardier Park, Milton
Details: Help Milton Recreation get the park ready for spring and summer! Sign up for a task and then meet at the park to pick up trash bags. Bring glaves and where clothing you don't mind getting dirty. 
VT Youth Strings & VT Youth Philharmonia Spring Concert
When: 12:30-7 p.m. Saturday
Where: Virtual
Details: Youth musicians have been hard at work this season practicing and learning new skills. Hear how far they've come by tuning into their performances on Saturday, livestreamed from the Elley Long Music Center in Colchester. Sign up to receive the link here.
Maple Sugaring for Kids
When: 2-3:30 p.m. Saturday 
Where: Milton Grange, Milton
Details: Kids will learn how to turn maple sugar into syrup during this workshop with Tucker Maple Sugarhouse. Through hands-on simulations, participants will learn about tapping-trees, collecting sap and boiling syrup. Everyone goes home with a maple syrup sample. Participation is $7. Sign up here.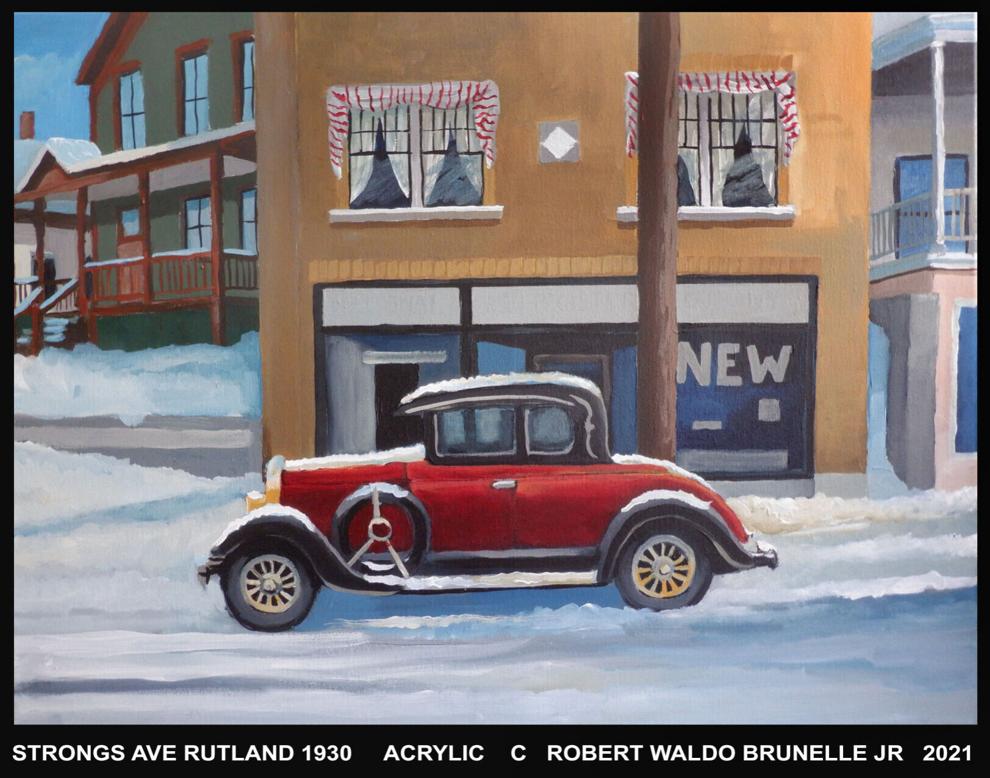 Meet the Artist: Robert Waldo Brunelle, Jr.
When: 1-3 p.m. Saturday and Sunday
Where: Emilie A. Gruppe Gallery, Jericho
Details: Robert Waldo Brunelle, Jr, a seventh-generation Vermonter and Jericho resident is currently showing his acrylic work at the Emile A. Gruppe Gallery in Jericho. His scenes of everyday life and vintage cars are highlighted by dramatic use of light and shadow. Brunelle will be in-house to answer questions this weekend. There is no cost to enter. 
Pebble Art Workshop at Snow Farm Vineyard
When: 2-4 p.m. Sunday
Where: Snow Farm Vineyard and Winery, South Hero
Details: Join Once Upon A Rock and Snow Farm Vineyard for an afternoon of pebble art. This is the perfect way to meet up with friends, as a date, or a get out of the house activity. Guidance and inspiration will be provided as you make your own creation. Workshop cost is $35. Buy tickets in advance here.