This weekend's adventure: Support local artists and makers this fall at one of Vermont's many craft shows.
What to know: The Milton Artists' Guild is hosting its first-ever outdoor craft festival this Saturday, Sept. 18. Up to 70 vendors will be in attendance.
"A craft festival is something our members have really wanted to do for a long time, but you know, it's a lot of work to put that together," executive director Caitlyn Kenney told me in May. "We felt like this really was the right time."
Art & Stroll will begin at 10 a.m. on the lawn between Milton Artists' Guild and Hannafords. Parking is located at 199 U.S. Route 7 South.
Food will be offered from The Grill on Centre and live music is expected.
My experience: Last fall, when so many of Vermont's craft shows were cancelled due to the COVID-19 pandemic, a community member told me it was the women who missed this tradition acutely.
"Craft fairs really are a thing here in Vermont," she said. "Especially with deer season starting soon, it's usually a lot of women out shopping. Friends get together and go for a ride."
As a kid, when I stayed with my grandparents for a weekend, my grandmother would sometimes take me along to a local craft or antique show. We'd talk about school and my ballet classes in the car before strolling the aisles of oil paintings, beaded jewelry and quilted pillows.
As far as I know, my grandmother has always enjoyed these events and visits them too when she and my grandfather travel. I know this because each time they return, she gives me a pair of dangly earrings she saw and knew I would like.
Crafts of all kinds: Not only have craft-fair goers missed these events for the last year, but the artists are eager to return as well.
Sue Deprat, a bookmaker from Barre, hasn't shown her work since 2019.
"We're anxious to get out there," she said. "We got some new things to show off and we're hoping it'll be fun."
Deprat, of Brown Bag and String Studio, has been hand-making journals and sketchbooks from repurposed materials like scrap leather, wood and paper for the last 12 years. She's looking forward to bringing some of her new notebook sets, made from recycled boxes, to the Art & Stroll.
Kelley Elwell, from Warren, will fill her table with leather, mixed-metal and wood jewelry on Saturday.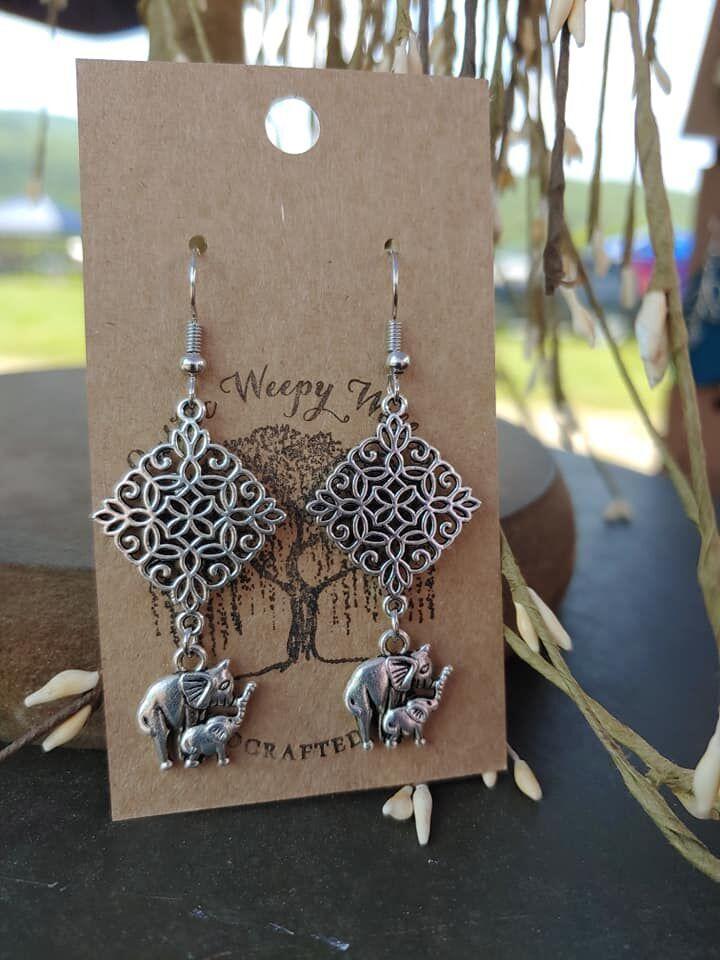 A full-time hospitalist at Porter Medical Center, Elwell said making jewelry was at first just a fun distraction from the stress of her day-job.
"It wasn't even meant to be started as a business. It was a hobby," she said. "I love jewelry, and I love creating things and working with my hands."
She finally started Rustic Weepy Willow in March and has since taken the business on the road to several craft shows around the state. Her kids almost always join her, they have a big say in the design of the jewelry.
"This weekend I'm most looking forward to meeting the other crafters and vendors, and also promoting and shopping from other small businesses," she said.