There's a comfort and familiarity that comes from paddling in waters close to home, but broadening your horizons and striking out into unfamiliar areas can offer some unique and unforgettable experiences--some better than others!
While vacationing on Lake George in early August, Adam and I joined our children for a paddle on the calm, lovely waters of Northwest Bay Brook. The brook gives way to Northwest Bay on Lake George's eastern shore.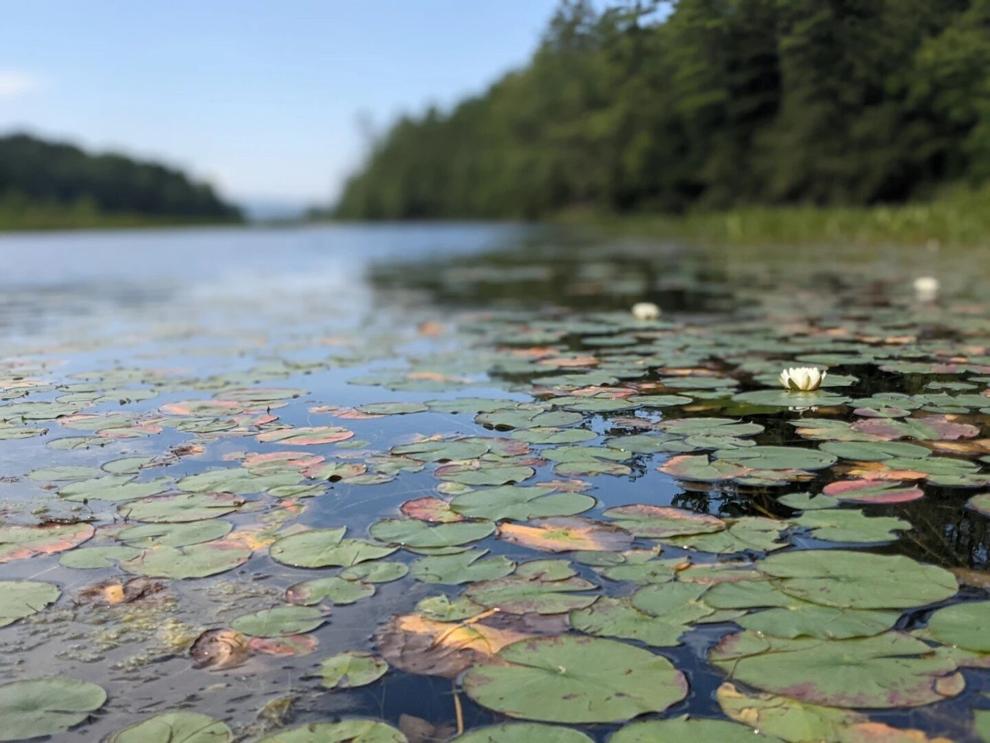 Snakes belong on land! This wasn't my first time exploring Northwest Brook and the Bay, but it was my first time in a kayak. I had a little anxiety about the trip; the last time I visited the area, a water snake hunted my mother and me down in our canoe. It was not an experience I was hoping to relive! 
Too close for comfort--really! The snake was about five feet long (it looked like ten from the boat), and it was very aggressive! It slithered rapidly across the water, it's head about a foot off the surface, hissing all the way. We paddled as quickly as we could, beaching the boat and literally running up the shore. The snake entered the canoe, slithered over the other side and back into the water. When the coast was clear, we quickly grabbed our boat and fled the scene!
Let's give it another go: I'm not scared of snakes, in general, but that one got my hear pumping! When Adam and I unloaded our kayaks, I had some apprehension about the outing. I carefully scanned the water as we prepared to launch. Snake-free.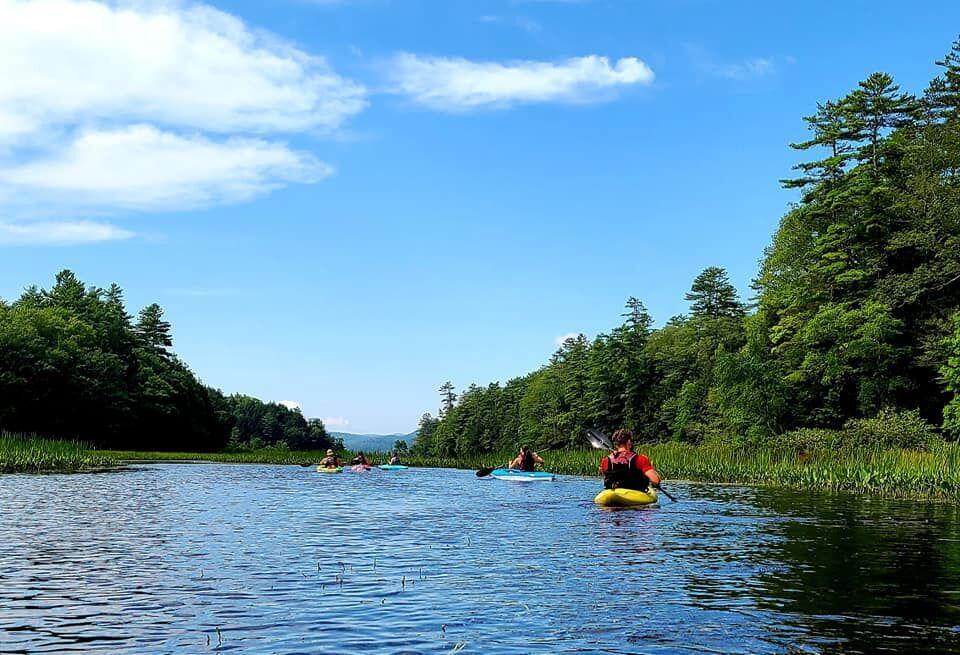 No snakes, just beautiful views: We paddled through water lilies, admired purple, red, and yellow flowers blooming on the banks, and searched the reeds for wildlife. A Great Blue Heron was our biggest find; it tried to wait us out as we passed but eventually took flight, flapping its large grey-blue wings and settling on the other side of the brook. 
The brook meets the bay abruptly, and the tranquil water we'd been paddling on turned rough and wavy. At the convergence of the waters, the water lilies rolled up and down on the swells, as did we! After admiring the views, we turned our kayaks and headed back through the snaking waterway to the put-in.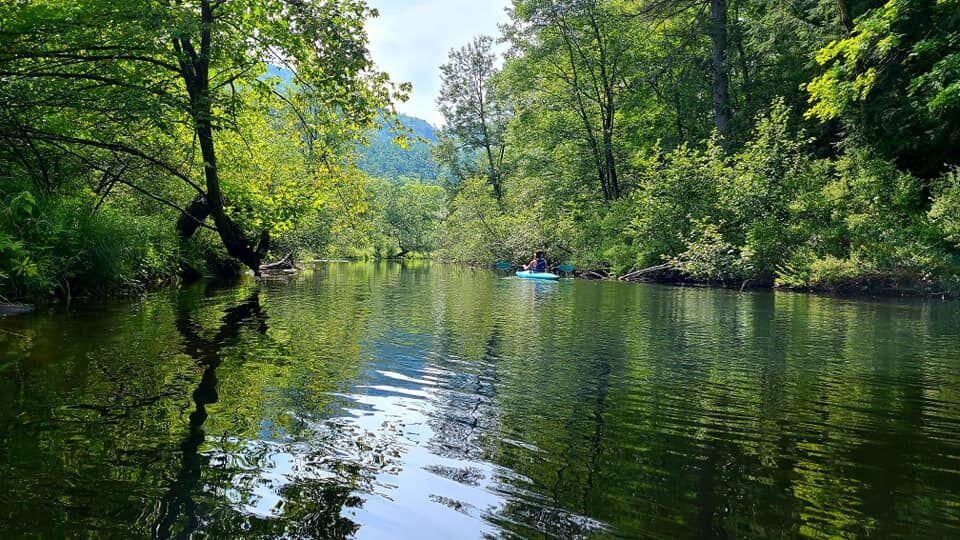 A safe, snake-less return! As we got closer to the launch, I kept my eyes on the banks and the flat-calm water, just in case a snake was lurking nearby. I figured the odds of that strange occurrence happening twice were pretty slim. Thankfully, I was right! We beached the boats, snake-free!