This Weekend with Bridget is a recurring column. Every week, she recommends a place to go or a way to have fun at home. Send her an email at bhigdon@orourkemediagroup.com.
---
This weekend's adventure: If you are in Burlington this weekend, go to Zabby and Elf's Stone Soup, a cafe and community staple, for good food and a cozy atmosphere.
My experience: I discovered Stope Soup as a sophomore in college, and in the years since it's often felt like my second living room.
It's somehow always bustling and still at the same time, smelling of cinnamon and curry. While you're brushing your boots off on the mat, one of the owners, Tim or Avery, will ask how you are.
Stone Soup is where I used to stop on my bike for a $2 day-old scone, and where my friends and I refueled after all-day hikes. It's where I took a date and where I wrote much of my senior thesis. It's where I now go alone, to write, to read, to enjoy the snow falling from my seat by the window.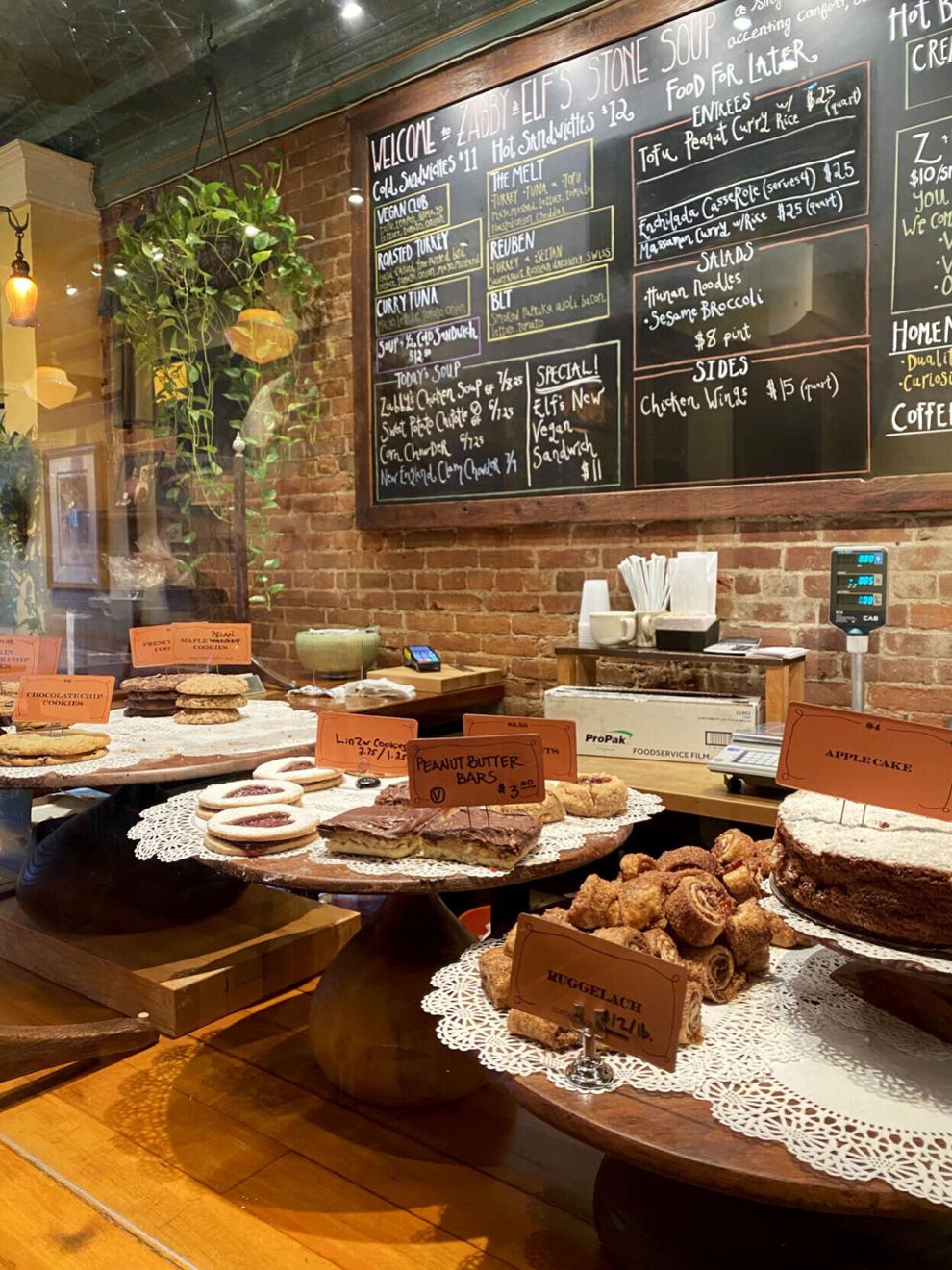 Since the pandemic, many things have changed. There is plexiglass across the counter and the hot bar is no longer self-serve. Stone Soup's open hours are shorter, just 10 a.m. to 5 p.m. Wednesday through Saturday.
But the friendly service, golden lighting and thick slice of homemade bread with every order are exactly the same.
On Thursday, a UPS driver stopped in and ordered half a turkey sandwich and a small chicken soup. He took his order out into the snow and up into his truck, parked just outside. He returned 15 minutes later for a cookie.
Fred Astaire's "Cheek to Cheek" was playing through the overhead speakers, heard along with the whirr of the stand mixer and beep of the kitchen timer.
"And the cares that hung around me through the week,
Seem to vanish like a gambler's lucky streak,
When we're out together dancing cheek to cheek."
What to order: The menu at Stone Soup is the perfect combination of cafe classics and items you've never tried before. Staples like BLTs and clam chowder are listed along with foreign dishes like samosas, falafel pie and enchiladas.
Order from the menu or build your own plate from the hot and cold bar.
At lunch, I love the Curry Tuna Melt, a sandwich of warm spices and crispy greens on homemade wheat bread.
In the evening, the mac and cheese — loaded with squash, red pepper and sharp cheddar — is a true delight. Get a scoop of hot, steamed kale on the side.
Dessert at Stone Soup is a must. Have it after dinner or in the mid-afternoon with a cup of tea. Apple cake, berry crisp, ruggelach, Linzer tarts and french roast cookies are piled high on the counter no matter the time of day.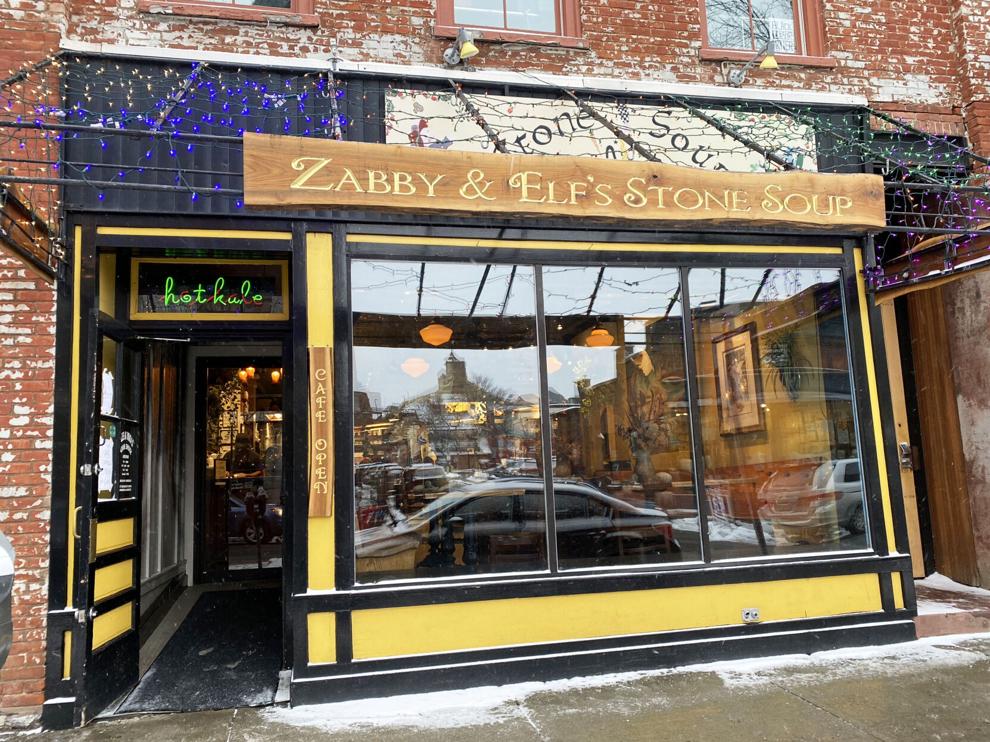 Scone of the day: You can always count on a scone for breakfast at Stone Soup.
For as long as I can remember, they've served lemon poppyseed on Wednesdays, maple pecan on Thursdays, blueberry on Fridays and strawberry chocolate on Saturdays.
Where to sit: The best seats are those nearest the floor-to-ceiling windows, which in winter provide the best view of the falling snow. In the warmer months, the windows are thrown open, allowing the sounds of Burlington in summer — car horns and laughter and the click of sandals on sidewalk — to waft in.
If those seats are taken, I like the counter stool, which faces the kitchen. While I drink my tea or eat my soup, I can watch loaves of Challah and sheets of cookies come out of the oven.
Food for later: Stone Soup is currently offering prepared salads, stews, sides and casseroles to be heated up at home. Most portions serve a group of four to five.
Go this weekend: Bring a book or bring your family. Wear a mask. And as Fred Astaire sings, the cares that hung about you throughout the week will vanish — I promise.