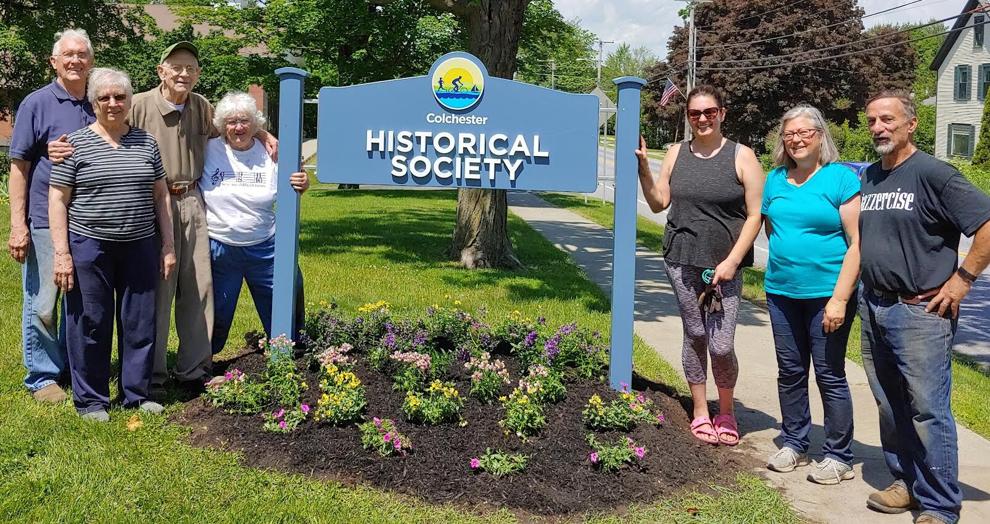 The Colchester Historical Society and the Burnham Memorial Library have teamed up to bring you a new "Twenty Questions" trivia game. All questions pertain to our local Colchester history, and the game will run throughout the month of January. Some answers will be easy to find (you may already know some of them), while other questions may be a bit more challenging. But it's all just for fun. Everyone is welcome to participate, and you can enjoy the game on your own time, at your own pace.
Stop by the Burnham Memorial Library to pick up a paper participation form, or visit the Historical Society website to get the online form. Then, test yourself on your local Colchester history. "Have fun with it!" encouraged Bonnie Potter, President of the Colchester Historical Society. "Answer the questions yourself, or get family members and friends together sometime this month for a group activity. Some of the questions may stir up great memories of fun times around town and that inspires laughter and interesting conversations."
As a special bonus, an official answer sheet will be provided to use when maybe you just can't figure out some of the answers.