COLCHESTER — Disenchanted with current child care options in Vermont, three parents decided to build a school with a different set of pillars.
On Sept. 7, the first ONE Arts Community School will open on West Lakeshore Drive for students ages six weeks to five years. A second school, in Burlington's Old North End, will follow later in the fall.
ONE Arts Community School is founded upon beliefs and ideas that Director Sarah McLellan thinks are missing from other child care programs: social justice, environmental stewardship and accessibility.
"When my child was this age, I couldn't find care that I felt good about," she said.
Earlier this year, she joined forces with Becca McHale and Margaret Coleman, the directors of the ONE Arts Center in the Old North End, to start the school from scratch.
"This is the hardest I've worked in my life, and it's because I really believe in it," McLellan said.
Colchester hadn't been the top-choice location, but once they found the lower level of Malletts Bay Congregational Church, with its six acres and access to Thayer Beach, plans changed.
The garden, forest paths and playground, made of found objects, are where students will immerse themselves, where they will get muddy and hopefully become lovers of nature.
"We are child-led," McLellan said. "We believe they are people too, with ideas and minds of their own. We won't shy away from hard questions. Social justice can start early."
Inside, work is underway to transform the church's bottom level into a bright and open space with four classrooms and a community room.
McLellan wants the school to not only be a place where kids develop and play, but where parents can come to connect, learn and form relationships. In the community room, ONE plans to host book clubs, potlucks, tax workshops and more for parents.
"We want parents to feel like this is their space too," McLellan said. "I've been part of other programs where that community was missing."
The school is licensed to take on 40 students, and though there is still registration space available, Assistant Director Sam Lyons said the age 13-22 month classroom filled up quickly.
Children of that age, she said, were born just before or during the pandemic, and therefore probably never attended a care program because so many were closed or not taking new students.
Lyons, who has worked in child care for years and studied education at Champlain College, said she couldn't pass up the opportunity to help McLellan with this venture.
"We work well together as a pair," she said. "I'm sort of the licensing and rules person to her big ideas and dreams."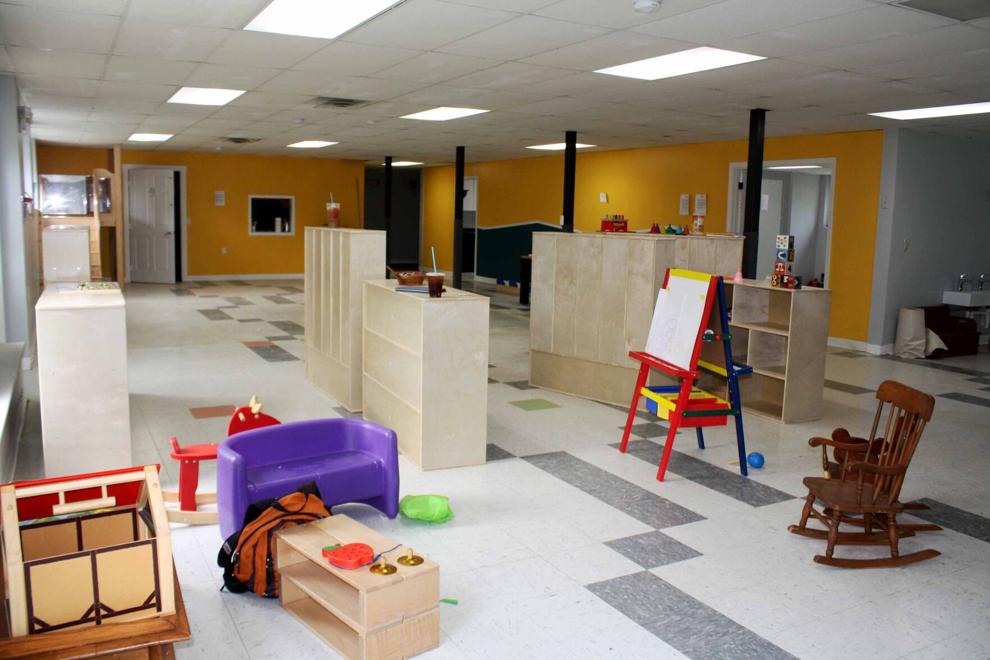 McLellan too has a background in early education. She comes from a family of teachers and has taught in both Massachusetts and Vermont.
In the not too distant future, the team hopes to offer registration at little to no cost. Lunch and after-school care are already included. To further increase accessibility, ONE wants to provide transportation to and from school.
McLellan thinks current legislation and pre-kindergarten regulations are well intended, but designed mostly by a certain type of person, who are neglecting other lived experiences.
"There's a lot of talk about combating inequality in early childhood education, but I haven't seen a whole lot of real life action," she said.
Rev. Sally May, of the Malletts Bay Congregational Church, is happy to have ONE as a neighbor. Though the school is unaffiliated with the church, May said they have a lot in common.
"I am so happy they are here," she said. "Their mission aligns with ours: building good citizens who value equality, diversity and kindness, and who take care of the environment."