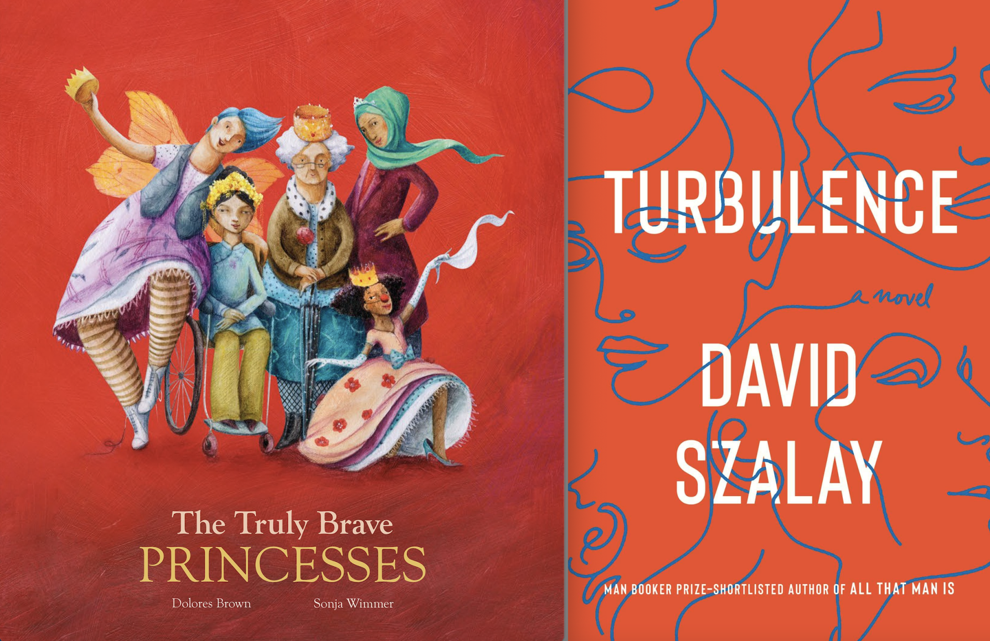 What to Read is a biweekly column written by librarians at the Burnham Memorial Library in Colchester. 
---
Turbulence by David Szalay –Adult Fiction, 2018
Ann Doubleday, Adult Services
The novel opens with a woman on flight from London to Madrid. She is returning home from visiting her adult son with cancer. Afraid of flying, the air turbulence triggers a strong physical and emotional reaction in her. Air sickness, exacerbated by her diabetes, sends her spinning. Worries about her son's health intermingling with her own fears, bring up thoughts of death. As the chapter concludes, the next chapter begins with the man who had been sitting beside her on the plane. He is being driven home from the airport to encounter serious troubles of his own. And so the novel continues, with each of the twelve chapters focusing on a different character who in some way briefly connects with the protagonist of the previous chapter – all flying from one international airport to another. Each character's life is in some way "turbulent." This fascinating structure effectively reflects a sense of the turbulence of our times with both global interconnectedness and fractures between us.
The Truly Brave Princesses by Dolores Brown and Sonja Wimmer –Juvenile Picture Book, 2018
Penny Cunningham, Adult Services
Do you think all princesses wear ball gowns and tiaras, and sit around waiting for Prince Charming to show up?  Not in this book!  Each princess flouts tradition in all kinds of ways, but one thing they each have in common is they make their communities better places to live because of their skills and kindness.  Nothing stops these princesses from working at all kinds of professions.  Whether as a much-loved supermarket cashier, an astronaut, or a dentist that children love to visit, and ranging in age from 7 to 68, these princesses follow their hearts.  Each princess is surrounded by loving families and loyal friends.  With a little imagination, you'll be surprised how many princesses live in your neighborhood…and you just might be one too!