Manager's Message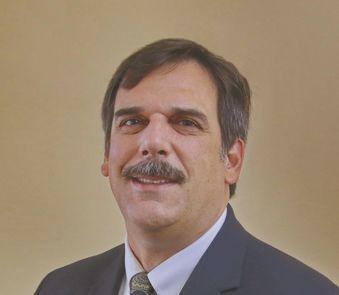 Aaron Frank, Town Manager
Welcome back to our Colchester School District students, from kindergartners at Union Memorial and Porters Point School to seniors at Colchester High School. Please be careful as everyone adjusts to new habits and traffic patterns with the school year beginning.
Burning
Permits are required for outdoor burning of more than 30 inches in diameter. Burning of refuse, grass, leaves or downed trees is prohibited.
Town Burn Ordinance and Permit Info: https://colchestervt.gov/FormCenter/Police-8/Permit-to-Burn-49
Untreated Wood Waste: 111 Intervale Road, Burlington, VT 05401 | (802) 864-7446 Hours and Info: https://www.burlingtonelectric.com/wastewood
Leaves, Food Scraps and Yard Trimmings: Green Mountain Compost, 1042 Redmond Rd., Williston, VT | 802-660-4949 www.greenmountaincompost.com 8 a.m. to 4 p.m. Monday – Friday
If people are burning in violation of the Town's Burn Ordinance and you don't feel comfortable addressing it yourself, please call Colchester's Public Safety Dispatch at 802-264-5555 and we will send someone to provide information, education and if needed, enforce the ordinance.
Water Service in Colchester
The Town of Colchester does not operate water services. We have three independent governments known as "Fire Districts" which operate water supply services and are overseen by citizens elected from each district.
Additionally, the areas near Exit 16 and Malletts Bay Avenue close to Winooski receive water service from the Champlain Water District and water in Fort Ethan Allen is provided by the Town of Essex. Contact information should be on your water bill.
Map with telephone and contact information: https://www.colchestervt.gov/502/Colchester-Water-Supply-Services
Information on the elected fire district boards, known as Prudential Committees is available on numbered pages 48 and 49 of the Town's annual report: https://www.colchestervt.gov/ArchiveCenter/ViewFile/Item/671
History of Fire Districts, by Joseph McLaughlin, SSE: https://www.cfd1.org/what-is-fire-district
---
COVID Update:
State/Regional/National COVID Numbers, Trends and Modeling: National trends show decreasing cases, positivity rates and hospitalizations in all regions of the country except the upper midwest, though cases, hospitalizations and deaths remain at very high levels, especially in the south and west.
The general trends in Vermont are that, despite more use of ICU beds for non-COVID-19 patients, the rates for the percentage of emergency department visits with COVID-19 symptoms, viral growth and reproduction and the test positivity rate remain low and stable. There may be spikes in cases with the return of college students. https://dfr.vermont.gov/sites/finreg/files/doc_library/dfr-covid19-modeling-090420.pdf
Weekly Summary of Vermont COVID-19 Data: Demographics; Clinical Course; Outbreaks, Syndromic Surveillance and Vermont's contact tracing efforts: https://www.healthvermont.gov/sites/default/files/documents/pdf/COVID19-Weekly-Data-Summary-9-4-2020.pdf
US Department of Health Halt on Residential Evictions To Prevent the Further Spread of COVID-19, Sept. 4, 2020 through Dec. 31, 2020: https://www.federalregister.gov/documents/2020/09/04/2020-19654/temporary-halt-in-residential-evictions-to-prevent-the-further-spread-of-covid-19
Current Testing Recommendations from the Vermont Health Department are for:
People with COVID-19 symptoms.
People who have had close contact (within 6 feet for about 15 minutes or more) with someone who tested positive for COVID-19.
People who are referred by their health care provider for testing for another reason.
https://www.healthvermont.gov/response/coronavirus-covid-19/testing-covid-19
Scientists Tell WHO and CDC that COVID is Primarily Spread through Aerosols--Not Touching and Droplets: https://time.com/5883081/covid-19-transmitted-aerosols/
Cases in Colchester: 65 as of 9/2/2020. This is one new case since last week. This is total known cases, not current cases. https://www.healthvermont.gov/response/coronavirus-covid-19/current-activity-vermont#town
---
Colchester's Burnham Memorial Library
Kelly McCagg, Director
We are embarking on a new school year with a unique format and unknown challenges, but fear not, the Burnham Library will be there to support you every step of the way.
A new story has been installed at Village Park, combining reading and physical activity. Ms. Hannah is back with fresh stories, songs and her kitten Gamache at 10:30 a.m. on Tuesdays and Fridays on our youth Facebook page. Crafts for all ages will continue into the fall on a yet to be determined schedule.
We are purchasing new books and materials and are bringing back additional staff to assist with lending. We are also once again participating in inter-library loan services in a limited capacity, so let those requests roll in! Our browse and borrow cart, made available at curbside service on Tuesdays and Saturdays, has been very well received and will likely grow in popularity now that we have more purchasing power.
No library card? No problem! September is Library Card Sign-Up Month. Check out our webpage to register online for your library card: https://colchestervt.gov/FormCenter/Library-11/Digital-Access-Library-Card-76 or you can do it the old fashion way at one of our two weekly curbside service days.
We are working on making technology more accessible to those in need. The library has a small number of laptops that will be available for use in the parking lot during select service hours. We are also hoping to offer use of our desktop computers by appointment later this fall.
Our ever-popular Fall Perennial Plant Swap will be held on at 10 a.m. TBD Saturday in September, at 10 am in the library courtyard. Bring a plant in a labeled container, and see what your neighbors bring to exchange! Swapping starts precisely at 10:00 am. Please, no Orange Daylilies/Ditch Lilies. Masks are required.
Other programs include online Dungeons & Dragons, Teen Writing, read alouds and more are in the works. We understand how important library services are to many in our community. We are taking steps to ensure that services are offered in a manner that is safe for the community, patrons, and staff. We appreciate your patience during this unprecedented time as we all navigate through this pandemic.
Visit http://colchestervt.gov/library or call (802) 264-5660.
---
Office of the Town Clerk | Treasurer
Julie Graeter
Recording of property records has increased over the last few weeks with mortgage interest rates being so low.
The Secretary of State's office will be mailing a ballot to all current registered voters starting Sept. 21, so we are working to organize processing of those ballots when they are voted and returned to the Colchester Town Clerk's Office.
Visit http://colchestervt.gov/townclerk or call 264-5520.
---
Assessor
Robert Vickery
The Assessor's Office has made changes in consideration of COVID-19:
The Assessor's Office is open from 7:30 a.m. to noon.
From noon to 4:30 p.m. the Assessor and Property/Tax Specialist are available by phone (264-5670 or 264-5671) or email (colchesterassessor@colchestervt.gov)
We are currently:
Entering new subdivision addresses and parcel ID numbers
Beginning to start inspections of new construction
Parcel data is online: https//www.colchestervt.gov/149/Assessor
GIS map & assessment data: http://www.axisgis.com/ColchesterVT/
Visit https://colchestervt.gov/assessor or call 264-5671.
---
Upcoming Town Meetings
Agendas available at: https://clerkshq.com/Colchester-vt
Planning Commission: Next meeting: October 6 at 7:00 PM via Zoom; details will be included in upcoming newsletters.
Development Review Board: Development Review Board: Next meeting: October 14 at 7:00 PM via Zoom: https://zoom.us/j/9359846003; Zoom Webinar ID: 9359846003
Live stream: http://lcatv.org/live-stream-2
Mail or email public comments prior to the hearing (lriddle@colchestervt.gov or Town of Colchester, c/o Development Review Board, 781 Blakely Road, Colchester, VT 05446) or participate at public comment periods during the zoom meeting.
Recreation Advisory Board: Next meeting: TBA
Conservation Commission: 3rd Monday of the month. Next meeting: September 21, 5:30 PM. The plan is to walk the Wolcott Family Natural Area off East Road in Colchester. Map: https://www.wvpd.org/wp-content/uploads/2016/03/WVPD-Parks-2015-Final.pdf
Library Board of Trustees: 3rd Thursday of the month, 4:30 PM. Next meeting September 17 via Zoom. Dial in: (929) 205-6099; Meeting ID: 916 1941 7534; Passcode: 535318
Selectboard: Next meeting: Tuesday, September 22 at 5:30 PM. Third Floor Outer Bay Room, 781 Blakely Road
Residents are welcome to attend the meeting or alternatively send a note to TownManager@colchestervt.gov with "Citizens to be Heard" in the Subject line and their name and address in the body of the email. The email will be shared with the entire Selectboard prior to the meeting and included in the information packet at the next meeting. (The information packet for the current meeting is sent out with the agenda.)
Live stream: http://lcatv.org/live-stream-2
Selectboard Agenda: bit.ly/Colchester-SB-Agendas
Subscribe to the Town Newsletter: https://www.colchestervt.gov/list.aspx
For more information or comment: 802.264.5509 or townmanager@colchestervt.gov