The past year was tough one, as people everywhere got used to what some are calling a "new normal."
Here are some bright spots to remember as we head into the next year.
How a metalcore band with Colchester roots is continuing to rock during the pandemic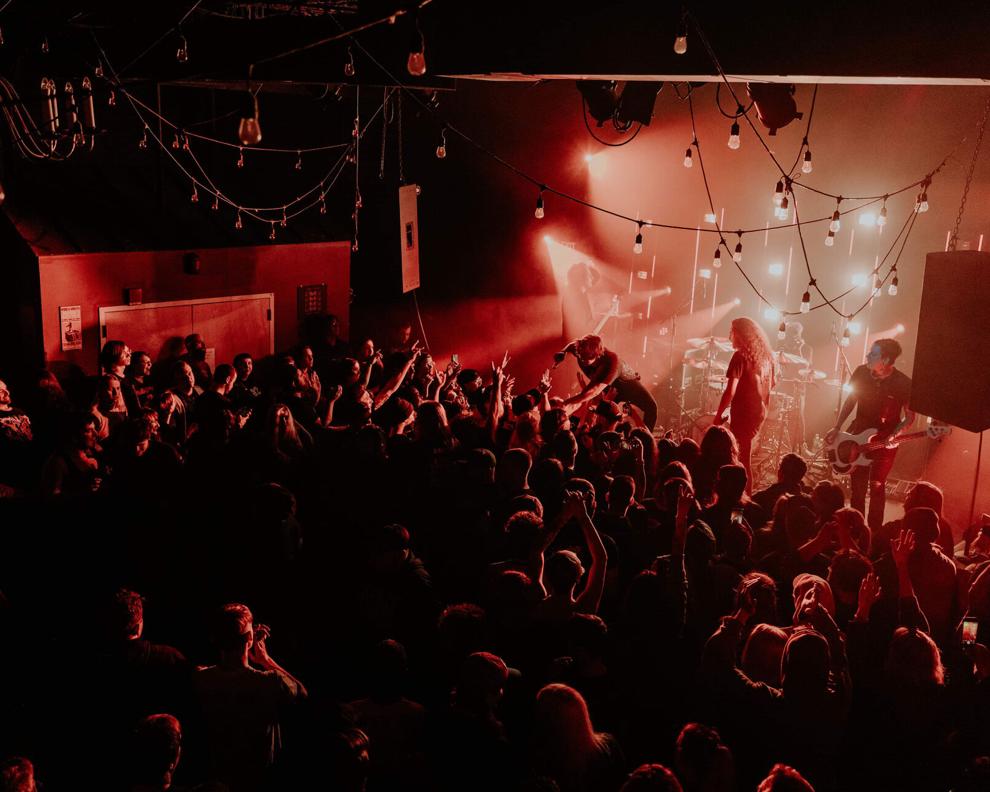 Someday, when Saving Vice is a household name, the town of Colchester can say it once knew two of its members.
Saving Vice, an American metalcore band, which has performed on the Vans Warped Tour and whose music has been streamed over 1 million times on Spotify, has two Colchester High School grads in its ranks. 
Colchester High School speech team finishes undefeated season with first place at state championship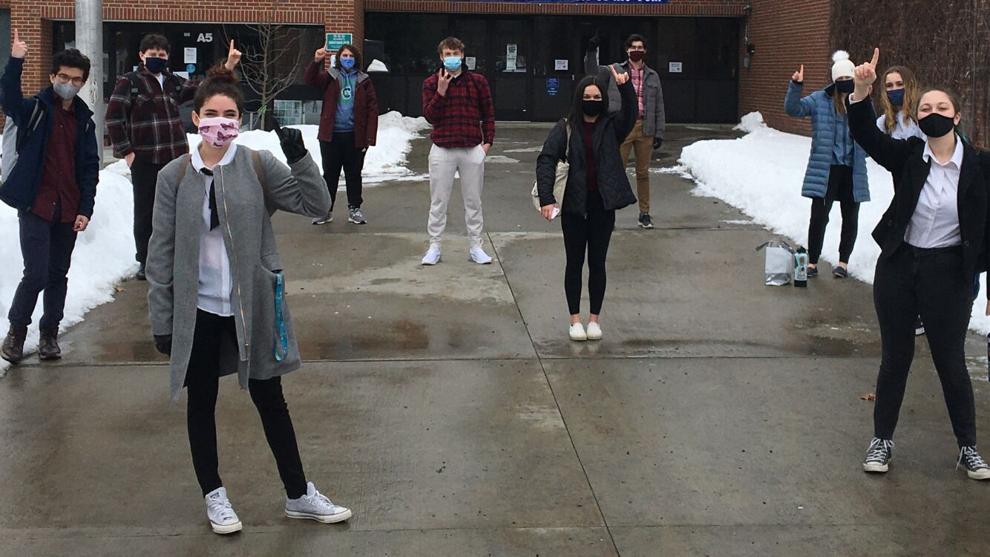 Colchester High School's speech team finished off an undefeated season in February when it won big and took home first place in the Vermont state championship.
The state championship like all speech competitions this year, took place virtually. The CHS team also held practices every week from November to February through video conferences.
See how the CHS boys' ice hockey team used a late goal to force overtime before triumphing over Rutland for a playoff win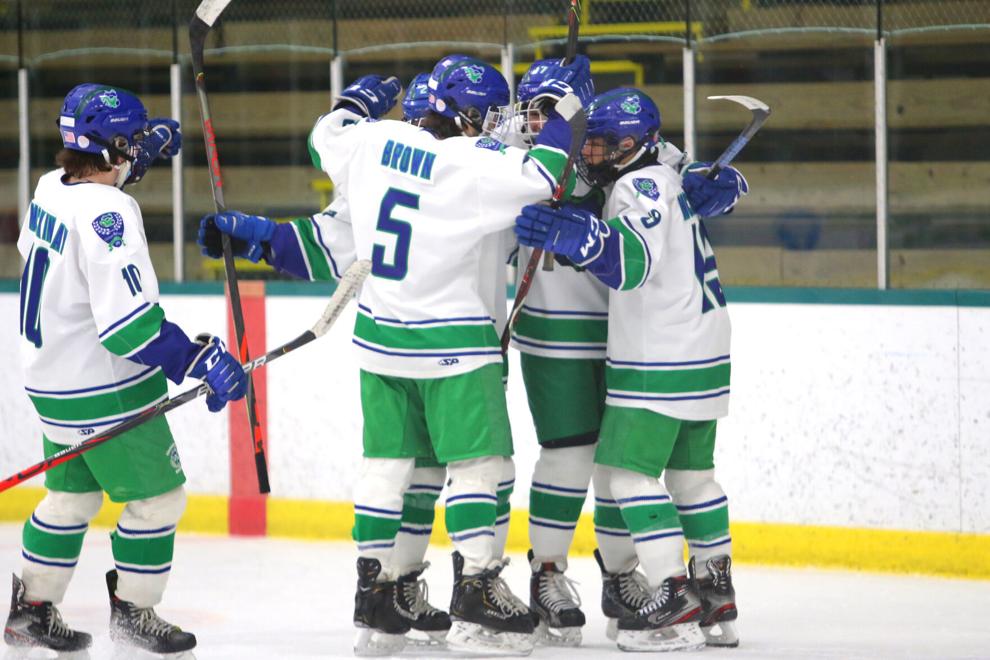 Relive the thrilling, early March victory that has sent the Colchester High School (CHS) boys' ice hockey team into the quarterfinal round of the state championship tournament!
Both Miss Vermont USA 2021 and Miss Vermont High School 2021 are from Colchester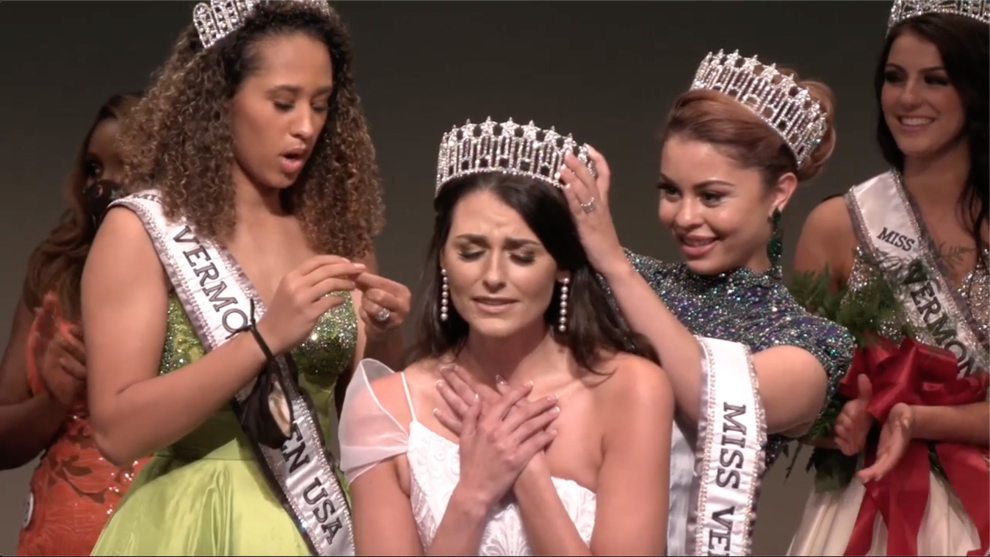 Joanna L. Nagle, 27 and Nadja Dacres, a freshman at CHS, both of Colchester were both crowned Miss Vermonts this year in their respective competitions!
Colchester High School Theatre put on two productions despite COVID challenges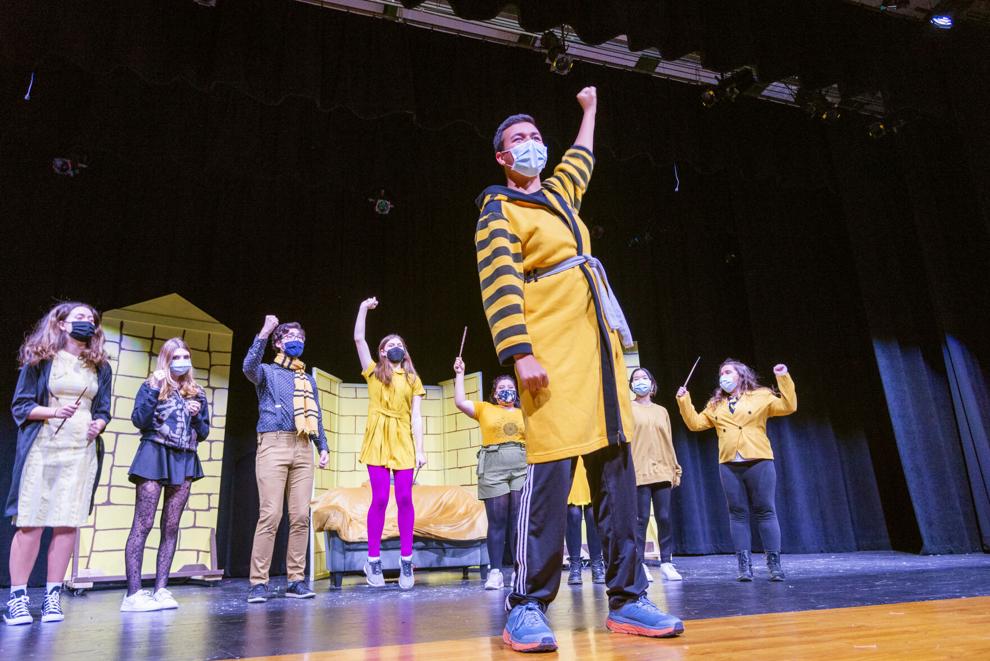 In March of this year, the Colchester High School theatre department wasn't able to put on a live show in front of a regular audience, so they had to get inventive. But as the Fall play approached, the students got word that they would finally be able to host a live audience.
Miami Mami serves up cuban food in Colchester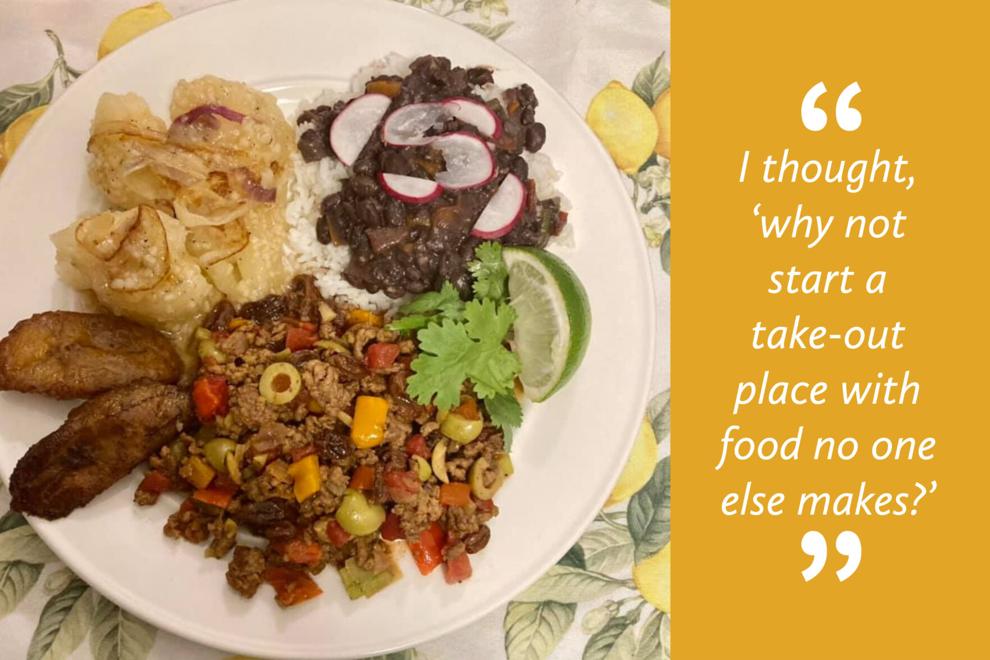 Miami Mami, which opened in February, is a a one-woman operation serving Cuban food. The menu features fried plantains, flan and other cuban food. The owner, Holly Anagnos, also takes requests for custom orders.
Q&A with Colchester's Julia Sioss, a star in a new Vermont play debuting this weekend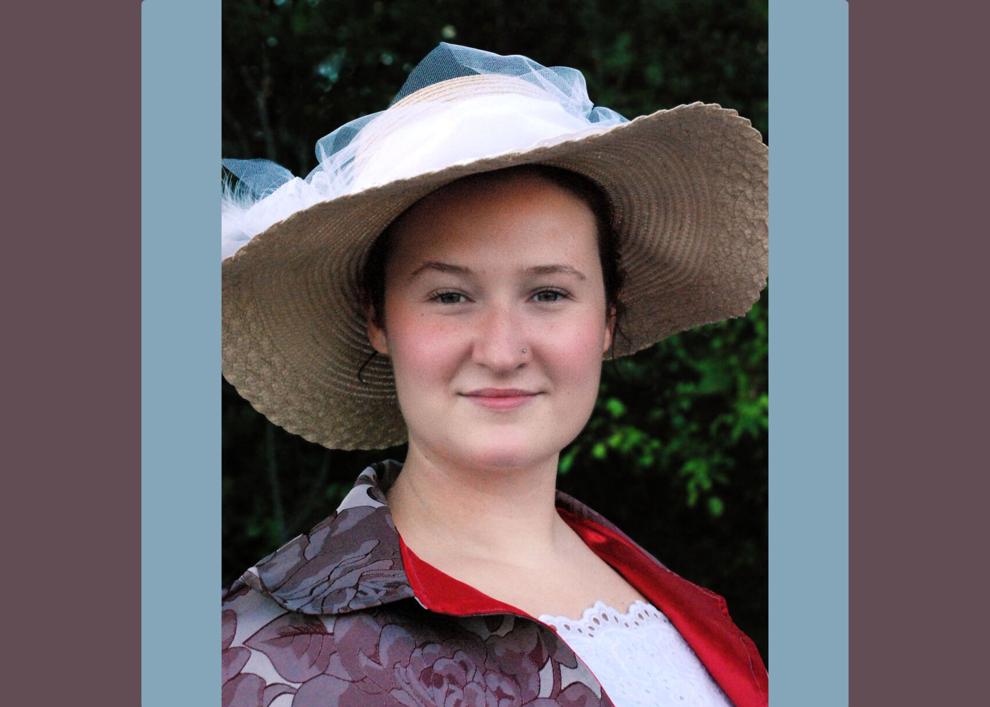 In early October, Colchester's Colchester's Julia Sioss took to the theatrical stage for the first time in almost two years, starring in "The Suffragist Reenactment Society," a play commissioned by the Vermont Suffrage Centennial Alliance and written, acted and directed by Vermont women
Colchester's own Vermont Teacher of the Year, Susan Rosato, attends National Teacher of the Year program in Washington D.C.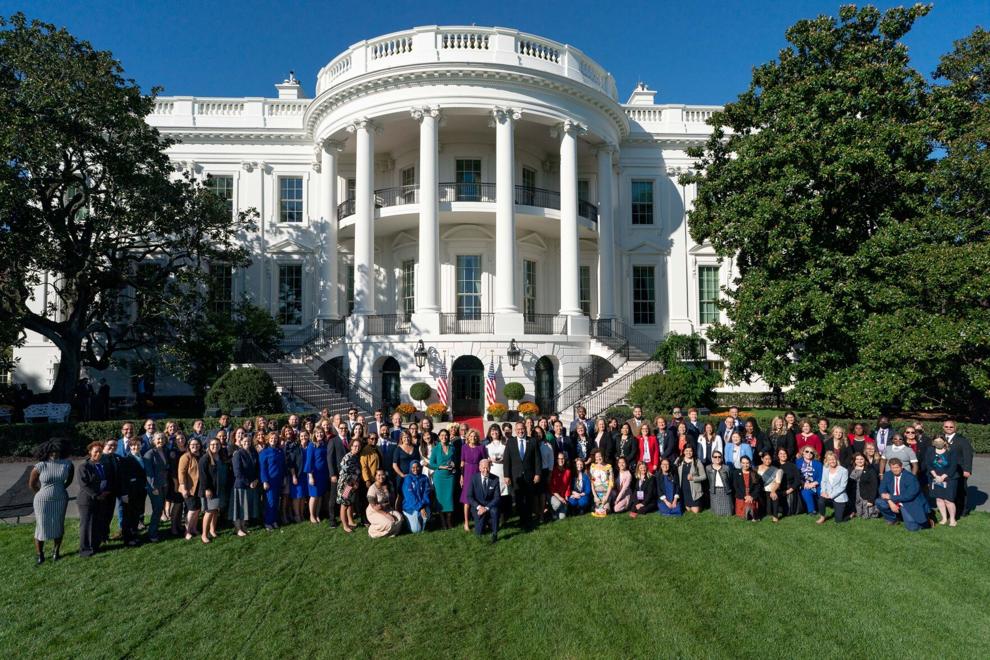 Colchester High School's (CHS) very own 2021 Vermont Teacher of the Year, Susan Rosato, spent a week in Washington D.C., attending a variety of events, mingling on the White House front lawn, speaking state representatives, meeting the First Lady and listening to a speech from President Joe Biden.
Colchester Girls Varsity Soccer Coach Jeff Paul shares his 200th win with the Colchester High School community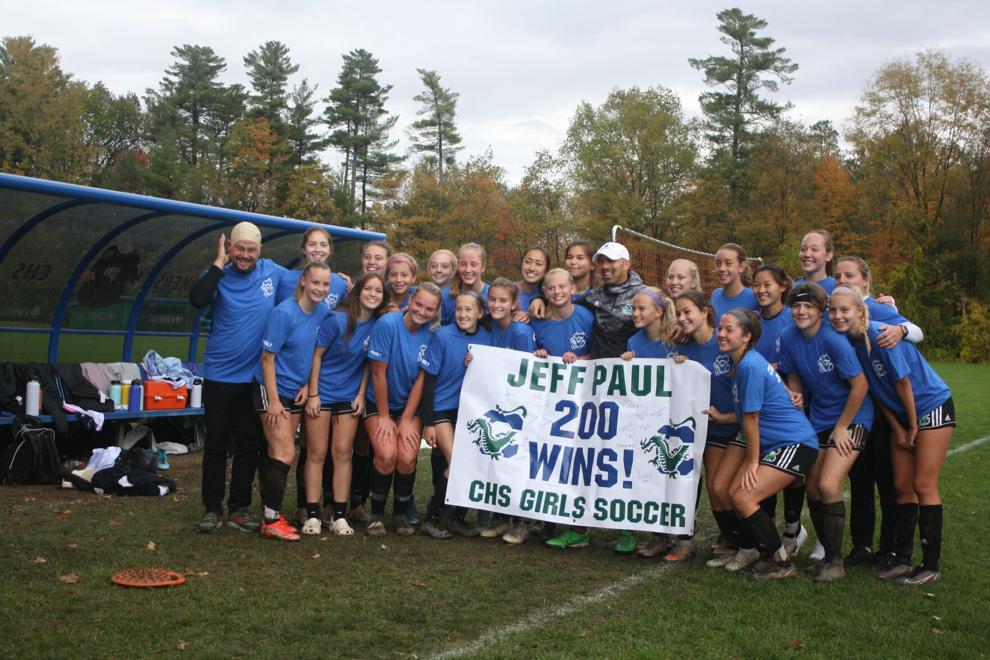 As the final whistle blew the Colchester Girls Varsity Soccer team ran to the sidelines to put on special blue shirts to honor the occasion, the 200th career win for Coach Jeff Paul.
Colchester Rescue reports an increase in call volume but a thriving and well staffed force ready to take it on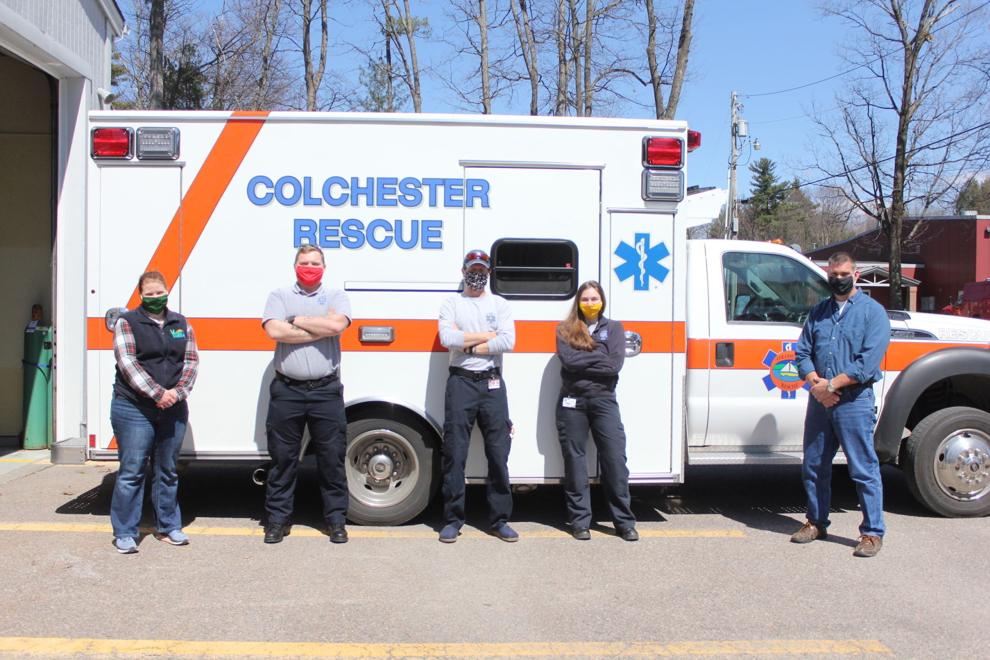 At a selectboard meeting in December, Colchester Rescue Squad (CRS) Chief Scott Crady reported that despite an increase in call volume, CRS will be entering 2022 with a well staffed rescue force and a new ambulance.
Colchester Milton Rotary delivers 140 Holiday Baskets, collaborative effort from many different Colchester departments and community members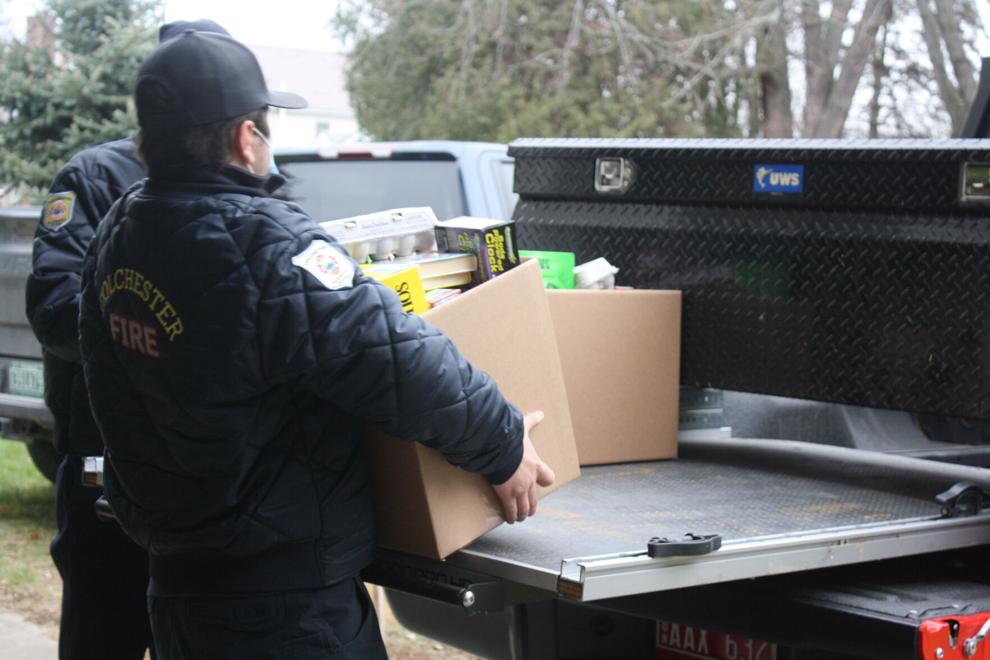 Truck after truck backed into the parking of Dick Mazza's General Store in mid-December, all the way back to where the Senator keeps his collection of Corvettes, where 140 boxes of food and toys sat, waiting to be delivered to different addresses in Colchester for families in need.