Manager's Message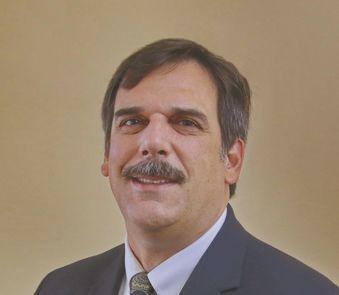 Aaron Frank, Town Manager
COVID-19 Info
Testing with Symptoms: Vermonters with mild symptoms should call their doctor to be tested. This includes parents of children who have possible symptoms. Your health care provider will ensure you receive proper care and treatment. If you need a health care provider, dial 2-1-1 to connect with a community or hospital-connected clinic.
Testing without Symptoms: The Vt. Department of Health will be providing opportunities for people without COVID-19 symptoms to be tested to see if they currently have a COVID-19 infection. This is not a serology/antibody test and will not tell you if you were sick with COVID-19 in the past. Testing Information is available at the Vt. Department of Human Resources COVID-19 info page. To be notified of future testing opportunities, you can sign up through this survey.
Quarantine Guidance: For folks returning to Vermont—including those who spend winter outside of Vermont, second home owners, and college students—you are required to self-quarantine for 14 days. If, during your quarantine, you have not had symptoms of COVID-19 on or after Day 7, you can be tested at one of the advance scheduled pop-up testing sites. If your test is negative, you can end your quarantine period, as long as you continue to have no symptoms.
State modeling and data indicates spread of COVID-19 continues to slow and Vermont now has one of the lowest 3-day and 7-day growth rates in the country.
Vt. Health Department Weekly: Summary of COVID-19 Data provides a more in-depth story of how the virus has impacted people in our state. The summary is updated every Friday.
COVID-19 answers: For answers to frequently asked questions, visit the Vt. Department of Health site.
Physical distancing, wearing face coverings and handwashing continue to be essential. As a cautionary tale, Dr. Levine said that over the weekend, Clinton County, NY registered nine new cases and 27 close contacts — as a result of parties in Plattsburgh.
Foggy Glasses while wearing a mask: Wash glasses with soapy water, without rinsing, and let them air dry prior to wearing a face mask to reduce fogging.
Colchester Restaurants/Outdoor Dining Options: Due to the initiative of Colchester's Zoning Administrator Lisa Riddle, the Selectboard will consider an emergency zoning ordinance allowing restaurants to put in temporary additional outdoor dining. More information will be available Friday May 22 after 5 p.m. via the agenda for the upcoming selectboard meeting.
Burn Ban Lifted: Colchester's Fire Warden, Town Chief Steve Bourgeois has recommended and we have concluded that the burn ban put in place at the recommendation of the State of Vermont due to the dry conditions earlier this spring will be lifted. Open burning is allowed subject to the Town's ordinance which requires a permit application and approval of the Fire Warden.
Selectboard Meeting of May 12 Highlights
Colchester Conservation Commission Member Liz Hamlin Volz was named as the Colchester Representative to the Chittenden Solid Waste District
Ian Kilburn, Michael Voity and Scott Crady of Colchester Rescue thanked the Selectboard for their support during these unprecedented times. It was comforting for the squad members that each level of leadership is showing support to Colchester Rescue. Everybody at rescue thanks the Selectboard for their support. They presented a couple of gifts—a CRS challenge coin, and also new Colchester rescue hats, for squad members and the Selectboard.
Town Manager update on COVID-19's service impacts and fiscal concerns as shared in prior newsletters
Monthly Report on Town Activities from your Town Departments.
Jacki Murphy and Pam Loranger discussed that Green Up Day will take place on Saturday May 30th from 7:30 a.m. to 2 p.m; Bags will be available at the Colchester Police Department
For more about the Town Manager's Office, visit the Town website or call (802) 264-5509.
Department of Public Works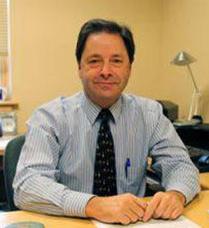 Bryan Osborne, Director
Continuing to advance the design for the reconstruction of the Prim and West Lakeshore Drive Intersection project.
A public bid opening for the reconstruction of the Blakely Road/Laker Lane Intersection has taken place. Currently working toward contract execution with construction to begin early summer.
Developing documents to secure engineering services to begin design work for the construction of a single lane roundabout at the Bayside Intersection. Concurrently we are working with design engineers to implement additional temporary measures to improve the performance of the current signalized intersection.
Continuing the design for stormwater improvements in Shore Acres and the surrounding area to improve water quality in Malletts Bay.
Continuing on the development of a phosphorus control plan to improve water quality in Malletts Bay.
Continuing to advance 30% engineering for the replacement of culverts beneath Lower Mt. View Drive.
For more about DPW visit the Public Works page on the Town website or call (802) 264-5620.
Economic Development Department
Kathi Walker O'Reilly, Director
Working with State Commerce & Community Development and Colchester Community Development Corporation on the Restart Vermont program for businesses
Continue working with business community and assessing impacts of COVID 19 while identifying available resources
Communicating Town wide service, changes and information to residents and businesses
Working on various initiatives to identify more resources for businesses impacted by COVID-19
Visit the Economic Development page on the Town website or call (802) 264-5508 for more information.
Upcoming Town Meetings are held remotely until further notice
Agendas available: https://clerkshq.com/Colchester-vt
Planning Commission: 1st & 3rd Tuesdays of the month, 7:00pm. Next meeting: TBD
Development Review Board: 2nd Wednesday of the month, 7:00pm. Next meeting: 6/10/20 likely via zoom.
Recreation Advisory Board: 2nd Wednesday of the month, 7:00am. TBD
Conservation Commission: 3rd Monday of the month, 7:00pm. Next meeting TBD
Library Board of Trustees: 3rd Thursday of the month, 4:30 PM. Next meeting: 5/21/20. Dial-in instructions: 929-205-6099 OR Zoom Meeting ID: 919 6744 1312 Password: 243154
Selectboard: 2nd & 4th Tuesday of the month, 6:30pm. Next meeting: 5/26/20.
Follow us on Facebook @TownColchesterVT
Share your photos of Colchester with us on Instagram @colchestervt