Editor's Note: This story was written by Madeleine Mullins, a Colchester High School senior and student in Lakeside Voice Publishing, a humanities class focused on journalism skills. 
---
Erin Brady wears a lot of hats. She often stays up until midnight grading her students' work, then wakes up early in the morning to help her own kids get ready for school.
Beyond teaching her students and raising a family, her days include preparing professional development for her colleagues at Colchester High School and being an adjunct instructor in the graduate department at Saint Michael's College.
Now, she wears a new hat, after being elected the Vermont State Representative for Williston.
After spending a lot of time and effort campaigning this summer and fall for her seat in the House, Brady is not afraid to step out of her comfort zone and take on new challenges.
"I guess I don't really know how I do it, other than I do really thrive on being really busy," she said.
After college, Brady said she worked on a political campaign in Montana and poured her heart and soul into it. Unfortunately, the candidate lost, but Brady was determined, and left Montana for Washington D.C. to seek a job on "the hill."
Even though she had no connections, Brady's aspirations helped her get a job working for Sen. Mark Dayton.
"To be a lifelong learner, that's the most important thing," she said. "That's the most important skill I think that I have."
Before moving to Vermont, she spent five years working for Dayton as a legislative aide. Once Dayton announced his retirement, she left the Senate to pursue her master's degree at the Harvard Graduate School of Education.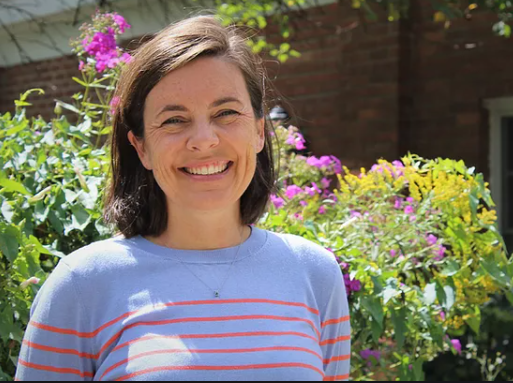 Brady loved working in politics, but it was also what inspired her to become a teacher. Every Monday night, Brady tutored for a program in a disadvantaged neighborhood in Washington D.C.
"That inequity of the well-to-do staffers and senators and members of Congress leaving during the day, and then these students coming in at night to sit in the committee rooms on the floor to do their homework, and work on reading skills, motivated me," she said. "There's such enormous poverty, just a couple blocks from the Capitol."
Brady said she is always up to try new ways of teaching. She loves hearing from her students and gives them space to learn and teach her. Brady put a ton of work into making a robust class for all seniors and planned field trips to create common experiences out in the community.
But when COVID struck, all those plans fell through. Brady teamed up with fellow CHS teachers Aimee deLaricheliere, Rachel Cohen and Amanda Hughes to come up with ideas on how to keep the same values of Senior Seminar during a pandemic.
Each Wednesday, students look forward to joining Mrs. Brady's Zoom to participate in her community-building games and to have a few laughs.
"We went into this year knowing all of these limitations, so I guess it just took some things off the table right away and some ways that's helpful because we've had to condense a year-long class into a semester and so all the time we spent getting ready for seminar day," she said. "All of those things are gone."
Politics and teaching are both very important to Brady for their separate reasons, but they both have one thing in common.
"What I love about teaching is that I'm constantly learning and creating and doing new things and I feel like I'm never just sort of showing up and going through the motions," she said. "I feel more comfortable and confident as a teacher. I'm always learning."