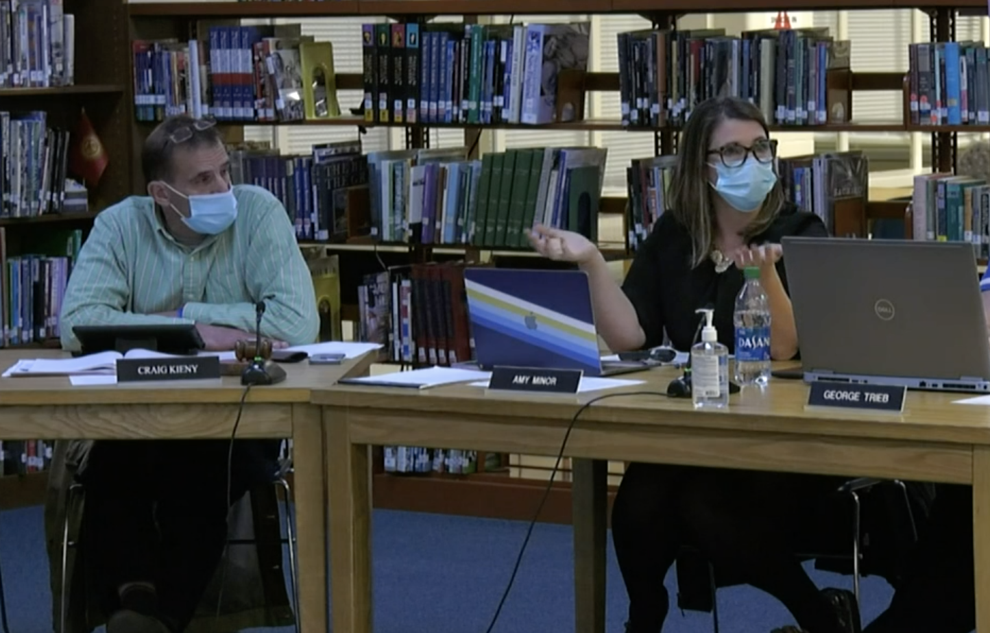 At the Colchester School Board's Nov. 2 meeting, the board discussed new protocols for athletes and spectators participating in the approaching winter sports season as well as a data projection for the student population heading into the next decade.
COVID-19 protocols for winter sports
Superintendent Amy Minor presented new protocols for winter sports based on guidance from a COVID-19 advisory memorandum from the Vermont Agency of Education.
The memo recommends that all individuals at a practice or game wear a mask, including the players, spectators, coaches and referees regardless of individual vaccination status except for athletes participating in indoor track events and athletes that participate in sports that require inversion (wrestling, gymnastics, cheer and dance).
The memo also strongly encourages all student athletes to get vaccinated and encourages unvaccinated athletes to test weekly.
In addition, if an athlete is vaccinated and becomes a close contact, they will not have to quarantine as long as they don't show symptoms. 
If an unvaccinated athlete becomes a close contact, they will not be able to participate in interscholastic competition (games, meets, etc.), but will be able to practice with the team through the "Test to Stay" program.
Masked spectators will be allowed this season; however if procedures are not followed then a limitation on spectators may be implemented at future events.
These protocols for spectators will be all inclusive, stretching to co-curricular activities like music, drama, math-league and debate. Events using the school's theatre, which has a capacity of 650 people, will be limited to 200 audience members.
The memo notes that the protocols it recommends are advice only, meaning it is possible one could run into a situation where there are conflicting rules. In this situation it recommends the home team decide the rules.
However, Minor has been meeting frequently with leaders from other school districts through the Champlain Valley Superintendents Association, where they have developed common agreements where the advisory memo from the AOE leaves room for difference.
Student population to remain steady through 2031
The student population of the Colchester School District is expected to steadily grow through 2031, according to a data projection from a demographics research company.
The presentation at the Colchester School Board's Nov. 2 meeting by Superintendent Amy Minor was the first budget presentation for the FY23 school year, providing an overview of enrollment throughout the district.
Minor noted during the presentation that what is not included in the projections is the additional students from tuition towns. 
However, because the number may be a little bit higher than the data projects, the district could possibly reach 2,200 students as early as next year, Minor said. The district currently has around 2,100 students.
McKibben Demographics noted in the presentation that the changes in year-to-year enrollment over the next eight years will most likely be due to constantly sized groups entering and moving through the school system with smaller groups leaving.
Overall, class sizes for next year are projected to remain relatively consistent.