After a brief January closure that wasn't related to the COVID-19 pandemic, a staple in the community since the 1980s is back open and offering an adjusted menu.
The Milton Diner closed briefly in January -- during what is traditionally its slowest month of the year -- to do some repairs and upgrade the kitchen. It reopened Feb. 1 and is heading into its third season under co-ownership of Nick Robare and his step father, Mark Bessette.
"There was nothing wrong in any way or form," said Robare, a Colchester native and Colchester High grad. "It was just a perfect time to close to do what we needed rather than wait until July, we'll say, when everything is crazy busy and close down then. So it was just an economics decision."
The diner is now cooking up hand-pressed burgers, natural casing links, grinders with rustic-style rolls, and an entire poutine menu. Robare said they also have more options for the fryer and moved to using a different potato for hand-cut fries to make them structurally better and avoid them from getting soggy.
"We just went through the whole thing. We nitpicked everything to get a better product," said Robare, who not only co-owns the restaurant but takes on the chef role as well. "Chicken prices tripled, quadrupled in price, so it didn't make any sense for us to keep that here, and beef was the same way at one point. So we nixed those for a while. Then we adjusted the menu to things that were bestsellers -- more popular things that we could play with to make new things."
In addition to the standard menu, the Milton Diner is serving up daily specials such as lobster mac and cheese, fresh fried perch, beef stew over biscuits, and a burger that comes with homemade mac and cheese, candied maple bacon, seasoned curly fries, and fresh red onion -- all put together in a garlic butter croissant roll.
Every weekend, you can find Robare and his staff slinging different smoked meats including brisket, ribs, pork, and chicken while Fridays see the prime rib special fly out of the kitchen.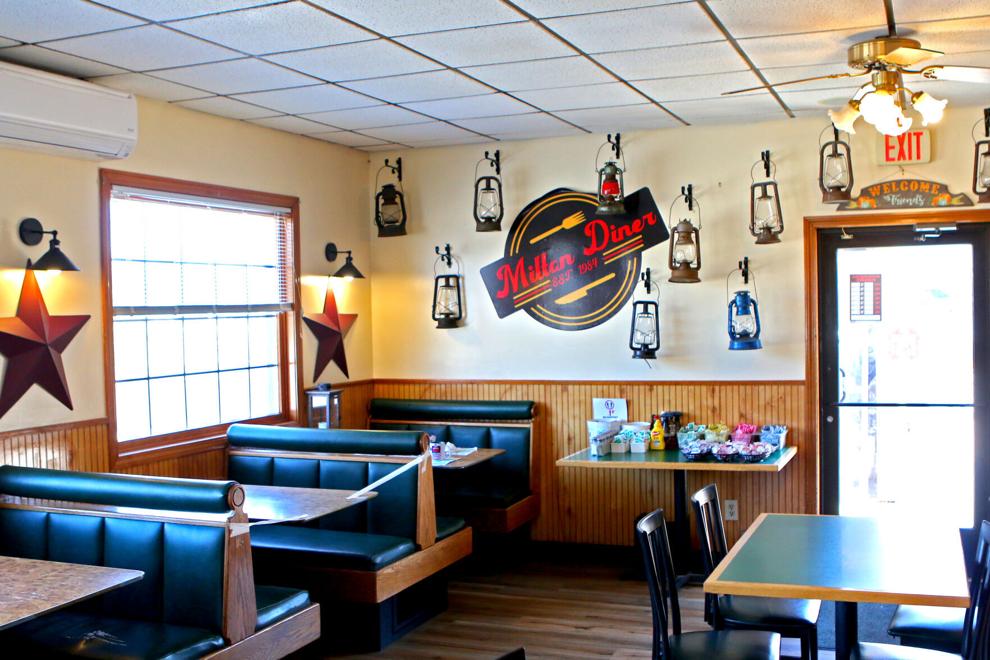 All those options can be consumed while relaxing in the always-quaint and cozy dining room that's decorated with lamps, barn stars, and artwork of farm animals.
"We like it here because it's a slice of old Vermont," said Joe Hall, a Brooklyn native who now lives in Grand Isle County and has been making the trip to the Milton Diner monthly for the past 20 years. "Particularly on Sunday; the Vermonters that come in here -- it's worth being here just to share that feeling."
Robare said he hasn't heard a lot of feedback from customers since reopening -- which he takes as a good thing.
"I'm always in the kitchen, so I don't really hear much," said the chef. "But I also don't get many complaints, so it must be okay. If you come here on the weekend, it's insanely busy with ice cream and the food and the takeout. If you come on Monday, we're generally out of a lot of things; so from that standpoint, I would say they're pleased."
Speaking of the chilly treat, the diner decided to open its ice cream window a month earlier to the day than it normally does as that started being available Feb. 27. The Milton Diner has 17 flavors of Gifford's hard and soft ice cream with maple and black raspberry being popular picks. Those are used to make delicious milkshakes, sundaes, tornadoes, and specialty cones.
"Everybody needs that kick in the pants to get going, because the dead season -- on top of the virus and the restrictions -- makes it difficult for everybody, but it worked," said Robare. "The first weekend was iffy; it was a rainy, dreary day, but it still was worth it. And then the second, third, and this past fourth weekend -- it's definitely creemee season."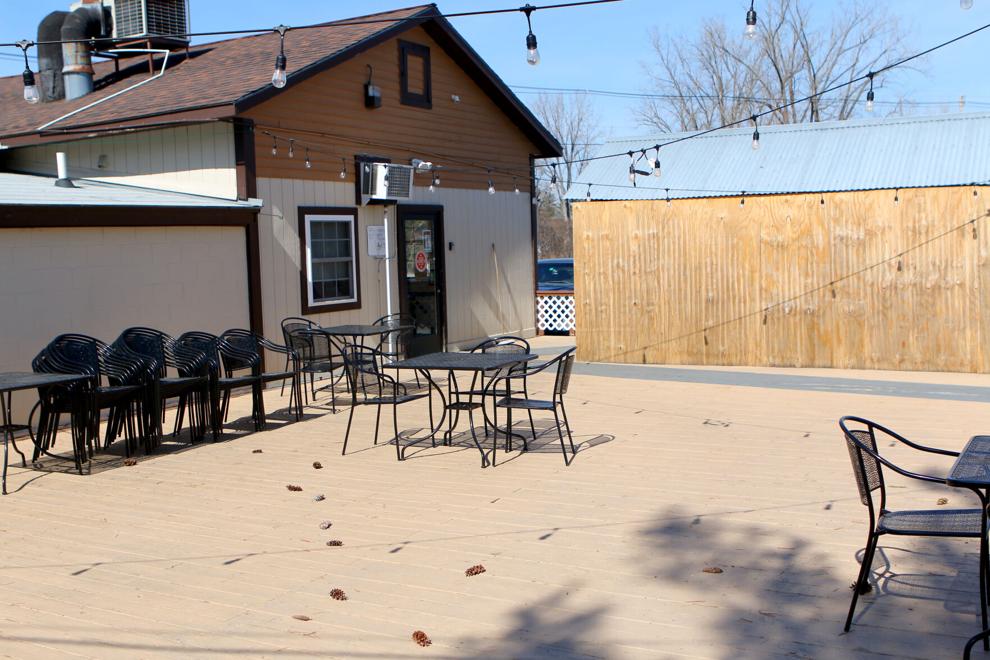 While working through the pandemic wasn't easy -- needing to go from a staff of 17 down to just four as it had to move to take-out only last spring -- the Milton Diner remained in business. Although it had to cut indoor seating in half once the doors were reopened, from 14 to seven tables, 12 tables were added to the outdoor patio.
Robare is ready to welcome musical guests to that deck once again as the weather gets warmer with plans to have live entertainment every Friday and Saturday night. He's also in the works to hold giant barbecues for Memorial Day and the Fourth of July and host car shows this summer.
"We serve every beer you can imagine, just about, and every kind of wine you could think of," he said. "It's a fun time."
Additionally, the owners are open to thinking outside the box. Last September, the Milton Diner hosted a wedding for a pair of loyal customers -- shutting down the restaurant and popping up a large event tent in the parking lot.
"We try to stay as active in the community as possible," said Robare. "Last year kind of blew that out of the water so you couldn't do much, so we try and do as much as we can on property."