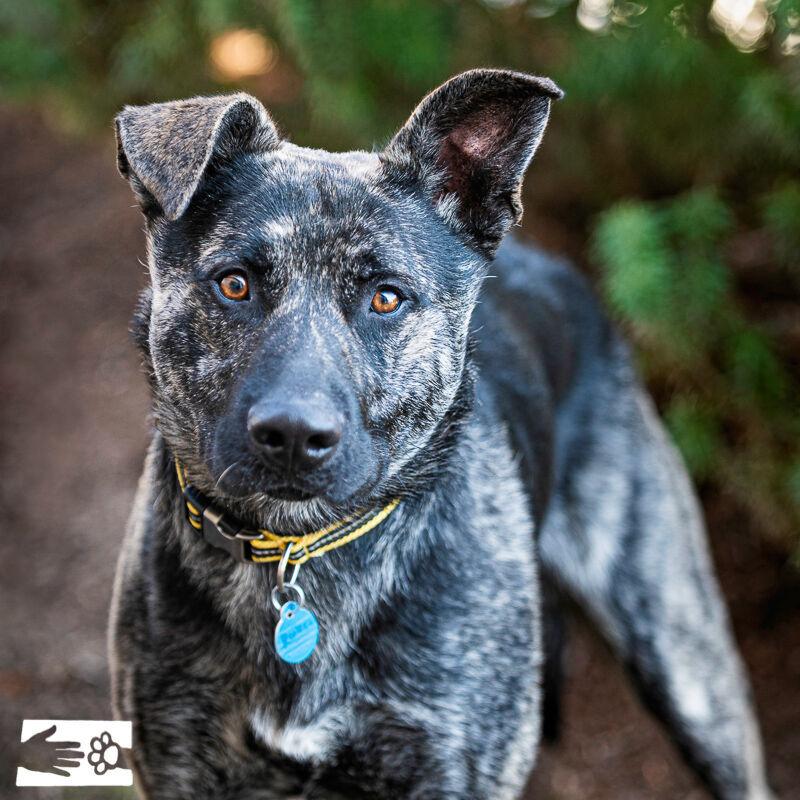 Meet Rocket, the Humane Society of Chittenden County Pet of the Week!
Rocket has been through several transitions in his life, so now he's looking for a place where he can get comfortable and let his true personality shine. He'll need a patient, understanding family that's willing to help him be his very best self. Rocket's favorite thing is playing fetch and he could chase tennis balls all day (his name really suits him when he's racing around the play yard!). He's a natural athlete, and would love to join his family for lots of walks and hikes.
He's also a smart pup and eager to learn, so there's no end to the skills he could learn with a little training. Rocket has generally done well with other dogs, but may be a better match for those closer to his own size than smaller friends. He has found that some cats are pretty fun to chase, so he may be better suited to a home without any feline family members. If you're looking for a canine companion with a whole lot of potential, come meet Rocket!
Sex: Neutered male
Breed: American Shelter Dog
Age: About 2 years old
Reason Here: He was brought to HSCC because he was not a good fit in his previous home.
Arrival Date: 4/22/2021
Size/Weight: 62 lbs.
Rocket's history with....
Dogs: He has lived with other dogs and has a mixed history with them.
Cats: He has some experience living with cats and has a mixed history with them.
Children: He has limited experience with children.