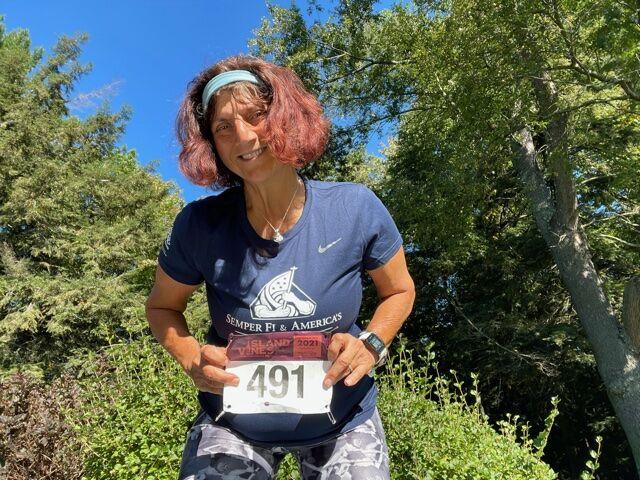 A new program through the Colchester Parks and Recreation Department aims to introduce women to the joy of movement and exercise.
Runity for Women, run by Coach Mary Grunvald, owner of Empower Pilates and Physical Therapy, began last Tuesday with an objective to prepare its participants for running.
"The biggest bullet about doing runity is you learn how to do exercises to get fit to run instead of running to get fit," Grunvald said in a Sept. 28 interview.
Grunvald herself has completed 15 marathons as well as a multitude of other races at various distances. She began running in 2006 after her friend was diagnosed with leukemia.
Grunvald started running originally as an effort to raise money for a race with the Leukemia and Lymphoma Society and the rest was history. She went from a field hockey goalie/discus thrower to a full blown runner. The first race she ever ran was a half marathon in Lake Placid.
Grunvald said that running for her has always been a way to help others and have a connection to a community, but also for her own mental health.
Her runity classes consist of breath work, strength and flexibility and then running. Grunvald said her class is open to runners of all different kinds of experience.
"It doesn't matter if you run two minutes, if you don't run or if you run marathons," she said. "There's a bigger purpose than just you. It's about interacting with nature outside and feeling good about it."
She has been running programs with the rec department for years, bringing her philosophy of the joy of movement to all her classes.
"It's really about empowerment, feeling comfortable, and the joy of movement, instead of just saying we're gonna do squats," she said. "We're going to do them, but we're going to do them joyfully. We're going to build up to them."
Grunvald emphasizes that her classes are a non-judgmental space. She said it's important for women to have their own place to be curious about their movement.
"This isn't an Instagram thing...it's about being you and feeling comfortable," she said.
Grunvald said that, although there are decidedly fewer participants than the last time she held these classes, the women who showed up at their first class last enjoyed a beautiful night.
"They were so happy to be moving," Grunvald said.