I figured we all might love another taste of summer as we inch closer to March. I'll be taking you to Lake George, so grab your life jacket and sunscreen!
A sad goodbye: Last week, my family said our final goodbyes to my grandmother. She was a woman I have loved and admired my entire life, and she was a great lover of the outdoors, especially the water!
Long before vacationing on Lake George was trendy, my grandmother's family bought property on the lake. Once a year, my immediate family spends a week there, and it's as anticipated as any holiday on the calendar.
That drive down the dirt road to the Point is a pilgrimage. When I was a kid, my siblings and I would pile out of the car with the dog and run the last half mile to the cabins. My kids did the same thing when they were young.
Crazy traditions: With such an extensive family history, you can imagine we have our share of traditions, and one of those is the Swim of the Lake. There's an old shelf lichen with the names and times of each person who's accomplished the feat, and it's a coveted achievement.
In the summer of 2019, I made up my mind that I was ready to take on the challenge. I wanted to be on that lichen, and I wanted to see what it felt like to swim that one-mile stretch of crystal clear, very deep water!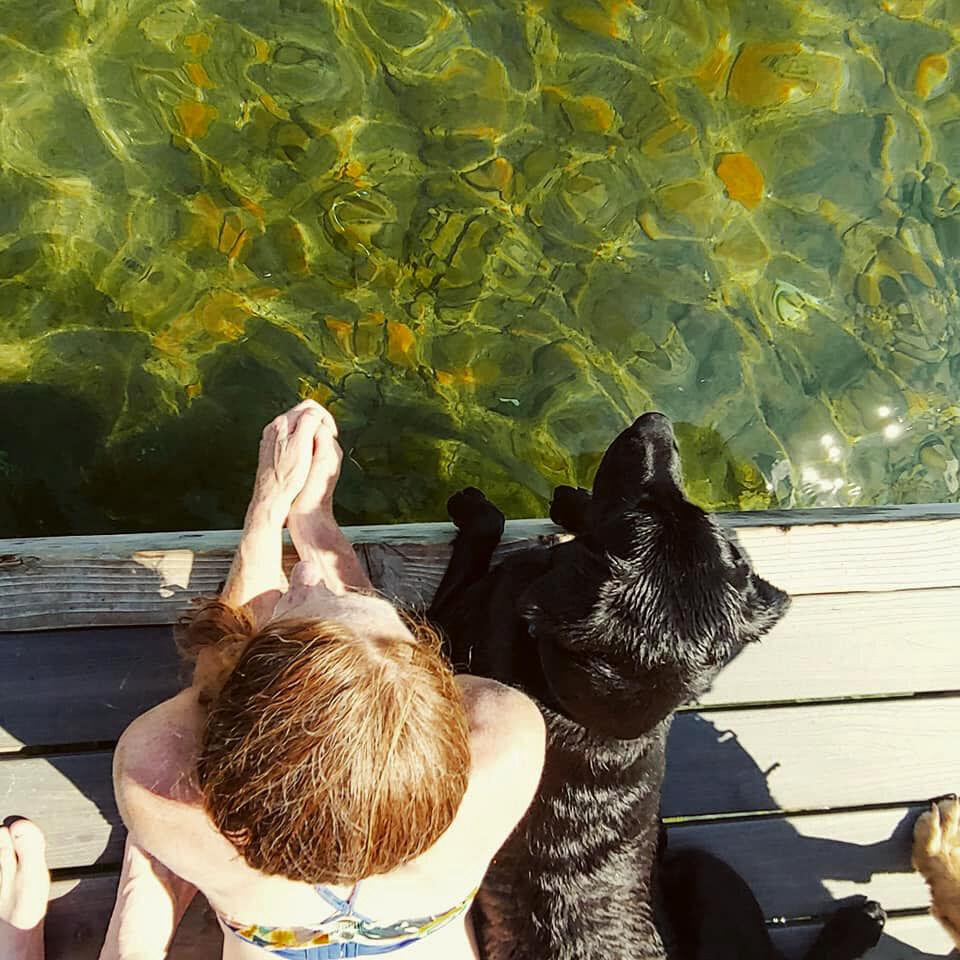 You need to know a few things about a long swim like that:
You want calm water.
You need a boat to shadow you.
You want to go early or late so you can avoid boat traffic.
You also need a patient person to drive the boat very slowly next to you. Thankfully, that summer, I had all those things.
Ready to go! I checked the weather throughout the week and waited. It seemed like the windiest week we'd ever had! Finally, the wind settled on a warm evening, and I set out to swim.
It's tradition to swim from the far side of the lake back to the cabin, so Adam motored me over to the other side. I braced myself as I jumped from the boat into the chilly water. A quick swim and a toe tap on the rocks, and I was off!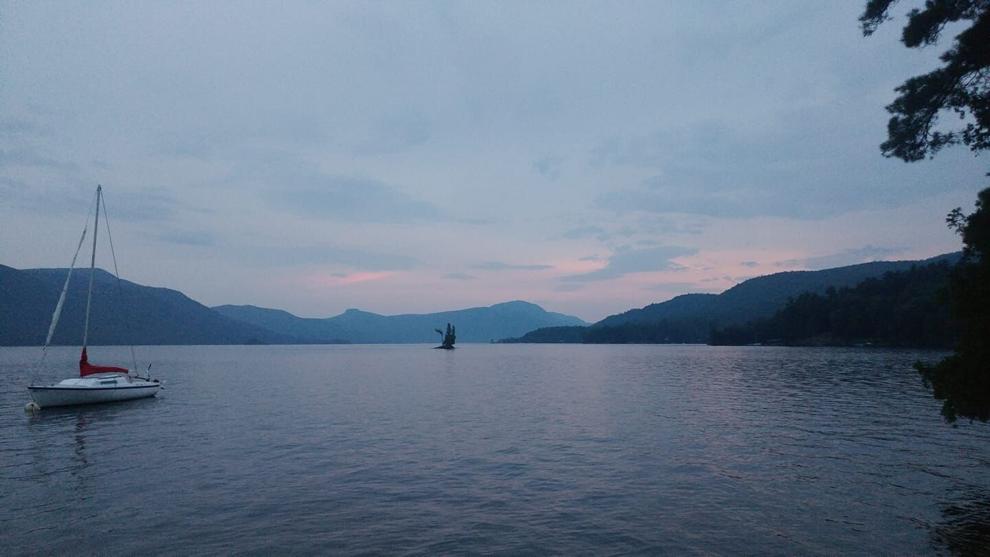 I don't think I'll ever forget that first swim. About a quarter of the way across, the wind whipped up, tossing the water into whitecaps. Waves washed over my head, and I exerted extra energy to ensure I didn't get pushed too far downwind.
As I reached the halfway mark, I remember looking up into the darkening bowl of the sky, illuminated with mauves, blues, and pinks; the bright sickle of the moon glimmering to the east. The mountains and hills rose around me; lights twinkled in cabin windows.
Everything went silent and still in my mind. I floated on my back for a moment--not because I was tired, but because it was so beautiful, I wanted to imprint the image in my memory.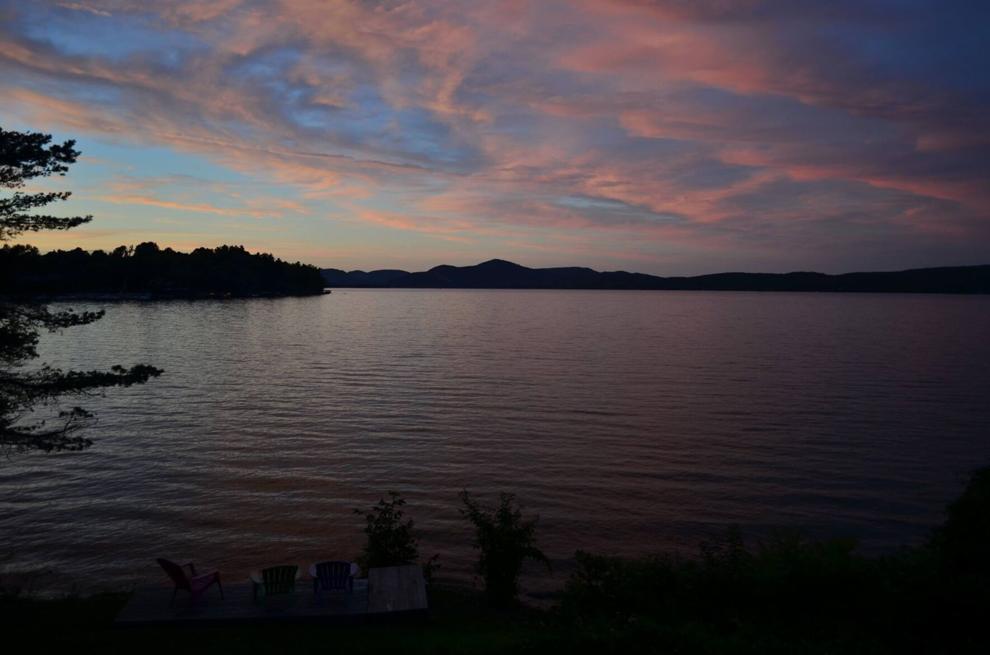 The pause probably cost me more than a few minutes of extra swimming. I'd drifted substantially and had to get back on course. By now, I could see the lights in my grandmother's cabin, and I increased my efforts.
Two steps forward, one step back: That last third was the longest part of the swim; I pushed my way through the water, keeping one eye on the boat and the other on the cabin. Finally, after an eternity of swimming in one place against the waves, my feet hit bottom. My family greeted me on shore, happy to see I'd survived!
Sometimes there are no medals: There are some things we do 'just because.' There's just this feeling of knowing you did it, and that's enough. Well, almost enough. I've done it three times, and I'm still trying to lower my time!