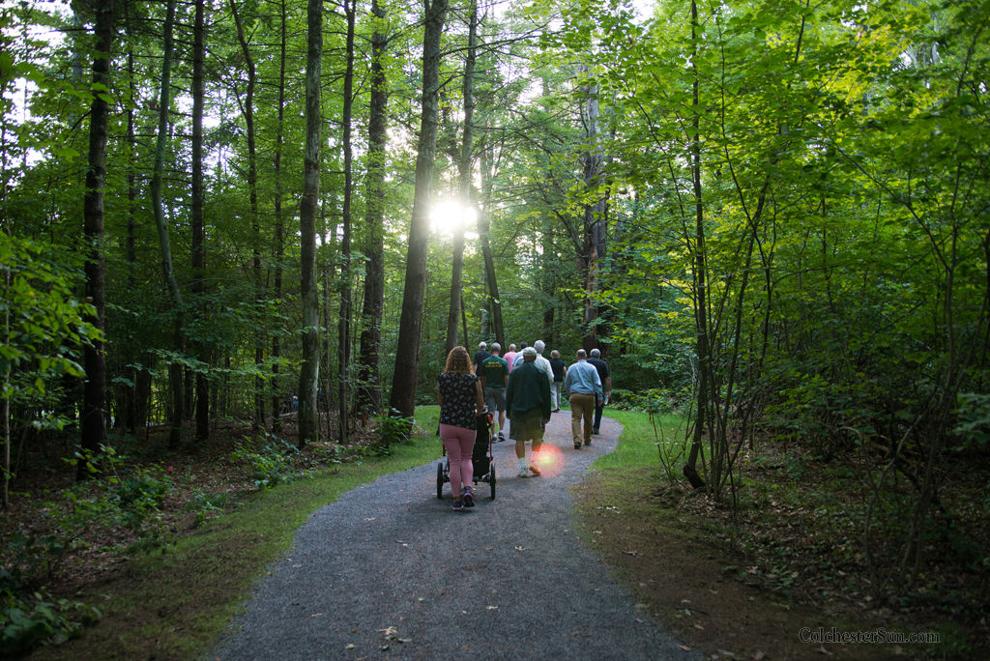 After consulting with experts, the Town of Colchester has concluded there is nothing that can be done about the emerald ash borer beetle which has been decimating ash trees across the state this year.
At the selectboard's Tuesday meeting, Town Manager Aaron Frank said next steps for Colchester are to evaluate the 1,100 acres of forest owned by the town.
"After consulting experts at the state and UVM, we've unfortunately come to the conclusion that there's nothing that can be done to soften the destruction of ash trees by the emerald ash borer," Frank said.
The emerald ash borer is a destructive forest insect from Asia. The insects spend the winter as larvae under the barks of ash trees where they feed on the inner bark tissue, killing the tree in three to five years, according to a release from the Vermont Agency of Natural Resources.
"Ash trees comprise approximately 5% of Vermont forests and are also a very common and important urban tree," the release reads. "EAB threatens white ash, green ash and black ash in Vermont and could have significant ecological and economic impacts. There are no proven means to control EAB in forested areas, though individual trees can sometimes be effectively treated."
There are 24,000 acres of forest in Colchester, and the town owns about 5% of that. The town has $10,000 set aside in the budget to evaluate the emerald ash borer issue.
Next steps for the town are to inventory all the ash trees on town property adjacent to frequently traversed areas like parks or sidewalks, then remove the trees and replace them with trees of other varieties.
Frank said the current $10,000 appropriation should cover the inventory, but that the town will likely be looking for future appropriations for the replacement work.
Frank said the whole process could take up to a decade.