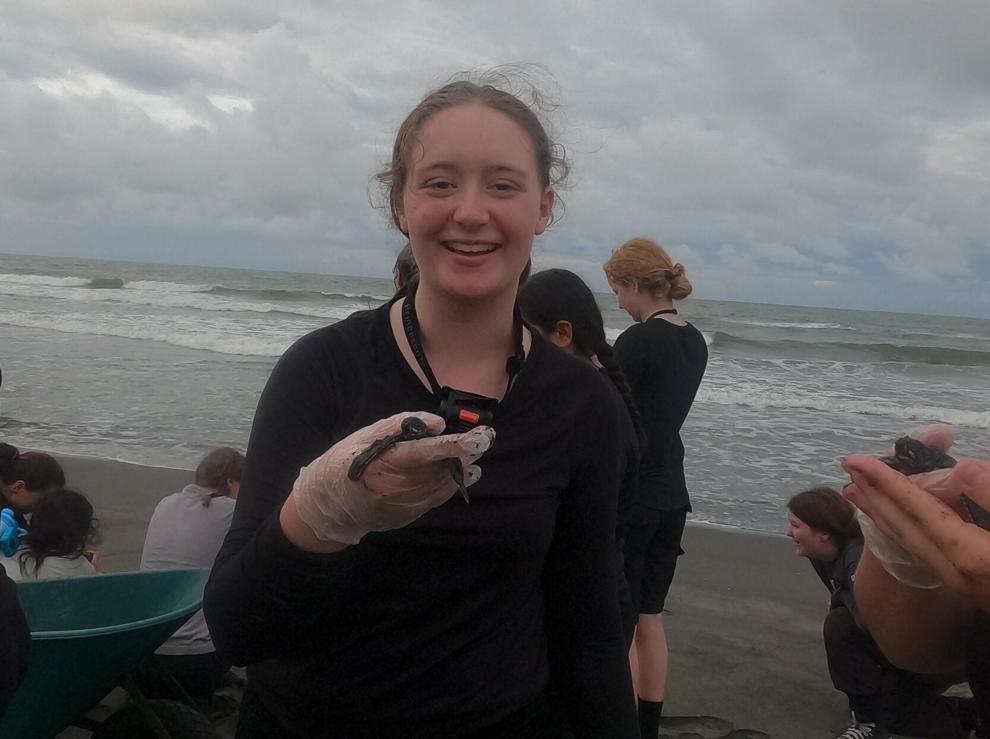 When Colchester Girl Scout Ava Blaisdell imagined what her first trip outside of the U.S. or Canada would look like, she pictured  it would be in Europe with her family.
But taking a completely disconnected solo trip to Panama to receive a scuba license and swim with the underwater world? Never, she said.
Blaisdell, who's been a Girl Scout since Kindergarten, recently completed a course in Panama with Outward Bound Costa Rica. 
The trip was a Sea Turtle, Service & Scuba Adventure course through Girl Scouts of the USA, traveling to the Caribbean archipelago of Bocas del Toro, Panama to earn her PADI Scuba Diver certification.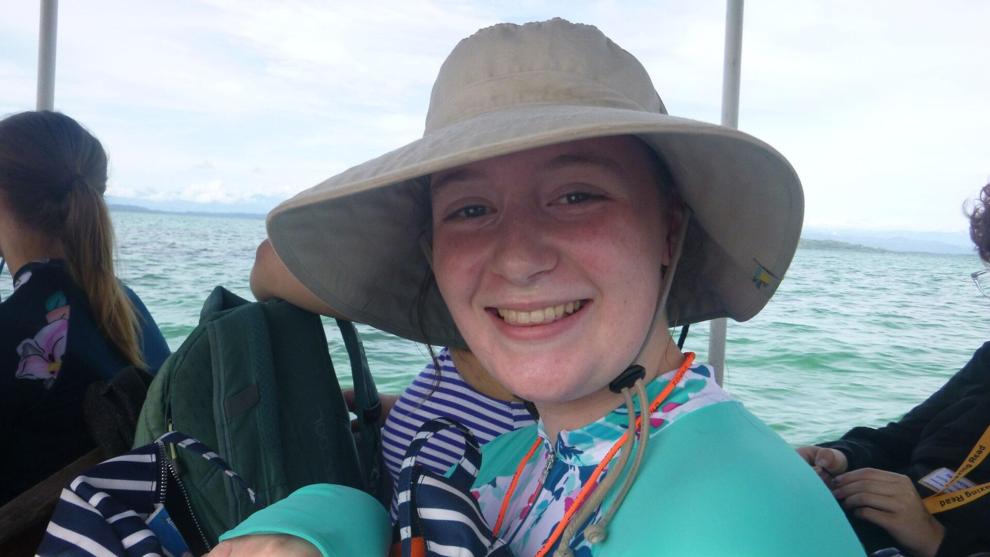 Blaisdell, who is now 17, said what has kept her in the Girl Scouts for so long is what they stand for, helping people, inclusion and friendship.
She thinks of times like during the holidays when all the nearby troops would visit the elementary schools and help make holiday crafts or when they would collect supplies to donate to local shelters.
Blaidsell says that over the years she has seen her troop grow and shrink, but when the COVID-19 pandemic hit, participation hit a rough patch.
As travel restrictions began to loosen up, she said she started to think about going to a Girl Scout destination because she had made a decent amount of money selling cookies the previous year.
Looking through the list of places she could go, Costa Rica caught her eye. In the summer of 2021, she applied and was accepted for a trip that December, but again COVID threw a wrench into things.
When a surge in cases turned Costa Rica a level four country, her trip was canceled.
Blaidsell said she was initially disappointed.
"Because there have been so many things that have just been canceled, with school or other things like that," she said. "I was like, 'Oh, is this ever even going to happen?' And I was definitely looking forward to it a lot because it was this whole new experience. I'd never even been anywhere besides the U.S. and Canada."
But opting to roll over her trip to a different one, Blaidsell reminded herself to stay excited for this new trip, which was two times longer with more service hours and a scuba course — a bigger undertaking for her first solo trip abroad.
Blaidsell said she does not have a single regret going with this trip for the experiences she had and the other scouts she met.
Although she lived differently than she ever had, with no running water and an intense heat, she said after learning how to scuba and earning her community service hours helping build a sidewalk, she learned to be more confident in her abilities.
"I am capable of more than I think," she said.
She said looking back she's proud of everything.
"It's something completely different than what I've been used to my whole life," she said. "But I got through it and it was just really amazing to know that I am able to do so many things that I never thought I could. I went 60 feet underwater and I looked at cool fish, and I breathed down there and I was fine. I walked through this batcave and when they told me to jump into the pit of water at the end, I did. And I survived two weeks without talking to my family at all. And overall, I was just really impressed with everything that I did and happy with everything that I accomplished."
Blaidsell said she still speaks with the other scouts who went on the trip with her through multiple group chats. They are planning to create a travel journal together and regularly send life updates to stay in touch.