COLCHESTER — A new hair salon in Colchester was way ahead of the game in developing contactless appointment-making and virtual waiting rooms.
Great Clips, a salon part of the fast-growing Great Clips franchise, opened its doors Sept. 9 in Colchester. It's located on Lower Mountain View Drive, in the plaza that also includes the new Starbucks, Verizon and New England Federal Credit Union. 
Great Clips, Inc., which was established in 1982 in Minneapolis, has more than 4,400 hair salons across the U.S. and Canada. The company developed an online check-in system in 2011, many years before the COVID-19 pandemic would make this the norm. Customers can also add their name to a waitlist, by using an online check-in app or by visiting greatclips.com.
The salon uses a program called Clip Notes®, so that even if a customer doesn't see the same stylist each visit, notes on how his or her hair should be cut can be pulled up in an instant.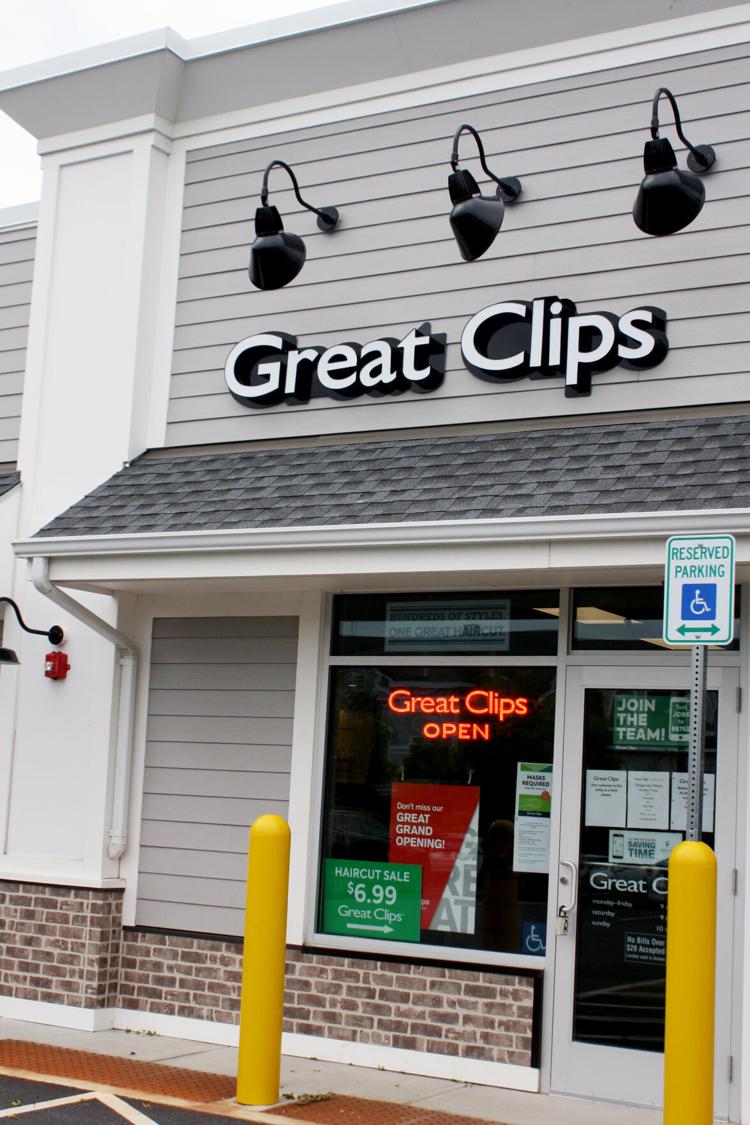 The new Colchester salon is one of 11 Great Clips salons owned by Lee and Anna Vescelius. Lee was honest when he said he knows nothing about hair styling. A trained scientist with a PhD in chemistry, he's never cut anyone's hair before. 
"I can't spell the word 'retire,'" he said laughing. "I needed to find something else to do." 
Over the last several years, the couple has acquired 10 Great Clips locations near Columbus, Ohio. Their son, Brooks, is helping them to expand their franchise into Vermont. 
"We've been visiting Vermont for family vacations for over 50 years and love this state," L. Vescelius said. "We're excited to invest in the local community."
L. Vescelius said he signed the lease for the salon's suite on Lower Mountain View Drive just before the statewide shutdown in March. 
"It was the worst possible timing," he said. "It turned out to be a scary time to be opening a business, and so we didn't sign any more of the leases in Vermont though we are looking to do so in the future." 
Great Clips stylists and employees drove to Colchester from Ohio earlier this week, Vescelius said, to help set up the new salon. All haircuts during the salon's inaugural month are $6.99, and it is looking for stylists to apply. 
Great Clips is the only chain hair salon in Colchester. The town's five other salons, Mosaic Salon, International Hair Salon, Lakeshore Hair, Studio Bellezza and Hair Studio Associates are all independently owned. 
Find a hair salon near you in Colchester: