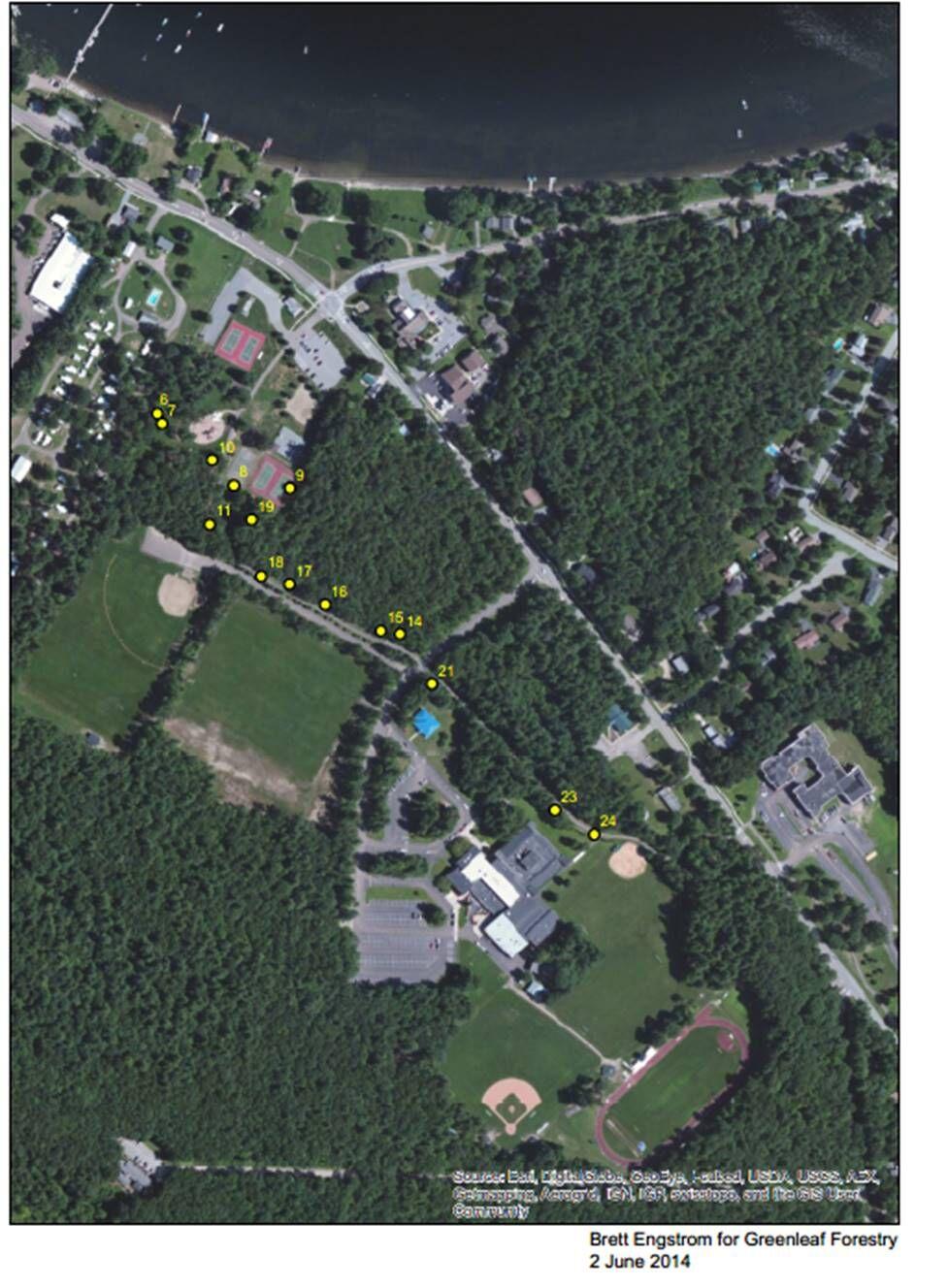 There are no threatened or endangered species at the location of the proposed Colchester Recreation Center, but the site is a "rare" sandplain forest. 
The Bayside/Hazelett property, purchased by the Town of Colchester in 2004, is located along Blakely Road and across from Laker Lane.
It was bought with the intent of being the future home of a rec center and was a subject of a 2014 study of town- and school-owned land for possible development purposes. 
This Tuesday, Colchester voters will be asked to approve the construction of 29,427 square foot multi-generational facility on the property, which will include a multi-purpose gymnasium, elevated walking/running track, cardio and weight room, kitchen and studio space. 
The 2014 study, "Rare & Uncommon Plants, & Pine-Oak-Heath Sandplain Forest Report" was conducted by Brett Engstrom for Greenleaf Forestry. 
"I spent seven hours surveying the six school district/town lands..." Engstrom stated in a memo to the Town of Colchester. 
He determined that all locations except Bayside Park proper are sandplain soils and the forested sites are all "Pine-Oak-Heath Sandplain Forest natural community." 
The Bayside/Hazelett property is classified by the State of Vermont as an S1 sandplain, or "very rare in the state, generally with fewer than five high quality occurrences."
"As clearly stated in the Greenleaf report, these sandplain forests are critically endangered in Vermont and warrant the highest level of conservation," Engstrom stated in the memo.
However, Engstrom found no rare, threatened or endangered species plotted on the Bayside/Hazelett property. 
In total, three types of rare plants and one uncommon plant were observed on town- and school-owned land, but they were mostly concentrated along forest edges, particularly near Bayside Park South and between the high school and Blakely Road. The recreation center is proposed for the complete opposite side of the road. 
Town Manager Aaron Frank and Deputy Manager Renee Marshall told the Sun the town did its research on sandplains and their ability to be developed. 
"When you look at other projects that are approved both through Act 250 [Vermont's land use laws] and local, sandplains are allowed to be used, you just need to consider how can you minimize the use of them. It's not prohibited," Frank said. 
Colchester is planning to minimize impact to the sandplain in several ways. Marshall said 63% of the forested area will be left untouched thanks to the rec center being built in the middle of the parcel. In addition, no trees will be removed from the shoreline, following the town's own regulations for shoreline usage. 
Frank said the town in part bought the property back in 2004 to keep it out of the hands of private owners, who could have caused more of an environmental impact by filling the site with a residential development. 
"We feel like we're looking at various community goals. One was to have a rec center. One is to respect environmental areas, and we were able to respect more than what a private development would have," Frank said.