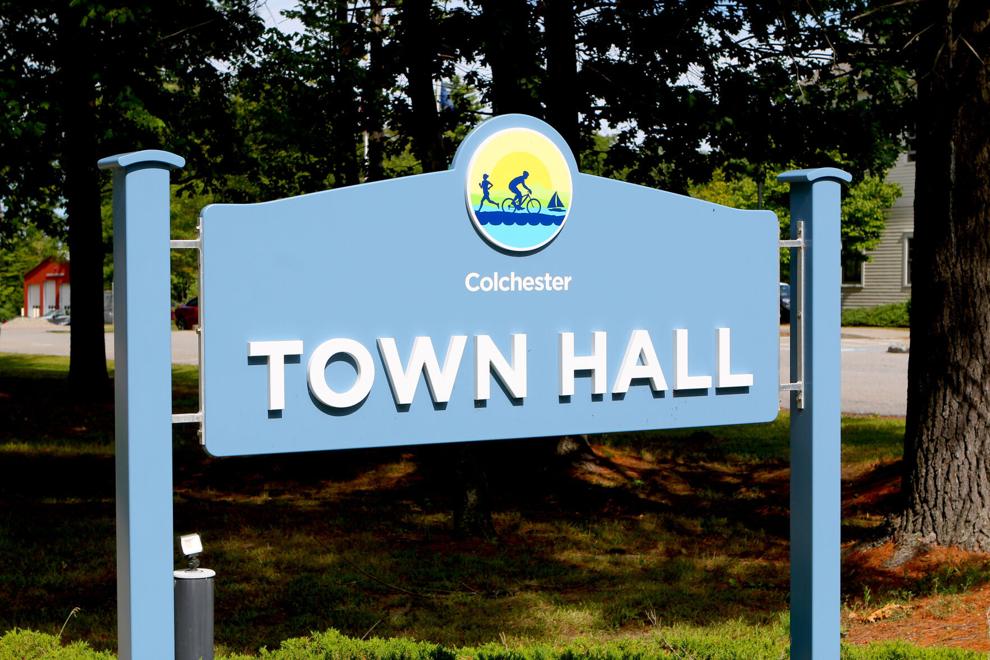 There is a PDF version of this newsletter at the end of the article which includes additional images.
For the Week of May 1, 2023 
Manager's Message 
Aaron Frank, Town Manager 
National Municipal Clerks Week: This week is National Municipal Clerks Week, and we'd like to extend our appreciation to the wonderful Clerks who provide important services to the Colchester community, from running elections and documenting permanent records to processing passports and collecting Municipal Service and State Education property taxes. Clerks serve as a professional link between and as an information center on the functions of local government and their community for citizens, the local government body, and agencies of government at other levels. If you haven't yet explored all the services your Town Clerks provide, click here: https://colchestervt.gov/322/Town-Clerk Better yet, stop by this week, and join us in thanking your Town Clerks for all they do! 
National Firefighter Day: On May 4th we celebrate National Firefighters Day, and all week long we honor the individuals who provide fire service and protect our Town and community. We sincerely thank all of the department's members—volunteer and career—who are ready to respond on short notice to help protect our lives, our families, and the economic life of our community from the threat of destructive fire and other natural or technological emergencies. We extend a special thank you to the volunteer members' families who support and allow them to protect and serve this Town every day. We encourage you to take a moment to thank your local firefighters for what they do and to learn more about the department by visiting a station or training session, contacting Chief Lasker at 802-862-4415 or slasker@colchestervt.gov, or checking out the webpage at https://colchestervt.gov/3245/Fire-Department! 
Happy Retirement to Francis Gonyaw: On behalf of the Town of Colchester, thank you to Francis Gonyaw for his service to the community. Francis' traits of humor and respect have been wonderful assets he brought to the tough, interpersonal job of policing. On behalf of the entire town, congratulations to Francis Gonyaw on a successful career and best wishes for a healthy and enjoyable retirement! 
PARTICIPATE IN GREEN UP DAY! 
Green Up Day is this Saturday, May 6th, 2023. Residents, businesses and community groups are invited to help clean up the Town's roads, beaches, parks and bike paths. In 2022, 647 volunteers, including 300 high school students, picked up 4.68 tons of trash and 883 tires. 
You can pick up bags and road assignments at the Police Station on Blakely Road between 8 a.m. and noon on Green Up Day. The Conservation Commission, which coordinates Green Up efforts for the Town, will provide instructions on where to leave bags for pick up by the Town's road crew. You may select your own Town road or area to clean, provided it has not already been assigned, and can work as many hours as you want. 
Bags and a sign-up sheet also will be available at the Police Station beginning on Monday, May 1. Questions? Contact Green Up Day Coordinators Theresa Carroll (greenupcolchester@gmail.com) or Pam Loranger (ploranger@colchestervt.gov). 
Department Updates 
Public Works: 
Clean Water Newsletter – Spring 2023 
With the return of warmer days along with bikes, beaches & barbecues, the Public Works Department has been preparing for another busy season of clean water projects. 
Did You Know? Colchester is home to 3,000 acres of wetlands, and enjoys over 50 miles of shoreline along Lake Champlain, the Winooski and Lamoille Rivers, and Colchester Pond. 
Adopt-A-Drain Program: Since it's Chittenden County debut in April 2022, Adopt-a-Drain has welcomed 124 participants who have adopted 182 total drains, 22 in Colchester with over 200 pounds of de-bris collected! Want to get involved? Visit VT.adopt-a-drain.org today and "Sweep Up, Rake Up, Pick Up!"
Hear from an Adopt-A-Drain Participant: Colchester resident Jacki Murphy started cleaning the drain in front of her home even before the Adopt-a-Drain program started. "It's easy to do and you know that it makes an impact on the lake and waterways," she said in early April. She also noted the hazardous conditions that clogged drains can cause on the roadways and suggested it was an easy thing to do after intense storms, before Town crews are able to come by with the street sweeper. The Adopt-A-Drain program is designed to spread the message of how important it is to keep storm drains clean and limit the amount of leaf and other debris that may get to the Lake via drains. Jacki has named her drain 'Leaf Lover' after the most common materials she finds. She encourages her neighbors and the residents of Colchester to get involved in keeping stormwater drains clean which only takes about 15 minutes twice a month. "The health of the lake is very important—much of what is in the lake originates in storm drains." Thank you, Jacki! 
Stormwater Projects in Action: Shore Acres Project Update 
With the goal of improving water quality and being funded through over $350,000 in grants awarded to the Town by the Agency of Transportation, the Shore Acres Project is ready to begin. The Department of Public Works is excited to announce that final approval plans have been received and construction is planned for late summer. As part of the Malletts Bay Initiative, a series of gravel wet-lands will be installed to slow runoff and allow pollutants to settle and be absorbed by plants. There will also be improvements to ditches to guide run-off, installation of new structures and piping to expand the existing runoff collections system, and upgraded stormwater outfalls within the project areas to limit erosion and protect the Moorings Stream that eventually enters into Malletts Bay. 
Recent Outfall Replacement Project on Williams Road 
Four project areas are planned throughout the neighborhood, each with different treatments designed to meet the needs specific to that location. For more information, on this or any stormwater project, please contact Brett McCreary at the Department of Public Works: 802-264-5620 or visit our website for detailed maps of project sites: http://tinyurl.com/ShoreAcresProject 
Progress on Middle Road Culvert: The Town of Colchester was recently awarded $16,000 towards the preliminary design of a replacement culvert on Middle Road. The existing culvert at this location typically has the capacity to allow the headwaters of Malletts Creek to pass under the roadway. Unfortunately, this is not the case during larger storm events when the flow is increased and the roadway is overtopped. The resulting flooding, erosion and road damage are indications that the culvert is undersized for the amount of flow moving through it. 
In order to address this problem, the Department of Public Works, with the help of Stantec Consulting Services, has been evaluating design alternatives to identify the proper engineering solution to replace the culvert given the existing roadway conditions, waterway characteristics, and state permitting requirements. Town staff members are researching grant opportunities that may be available to fund construction of the project, anticipated to take place in 2025-2026. 
Recreational Tips for Water Safety: Help keep Malletts Bay clean for generations to come by being Bay-friendly Boaters and Beach-goers! 
• Dispose of all trash at designated areas 
• Retrieve trash that may be blown overboard as cigarette filters, soda bottles and cans, and plastic items are deadly to birds and fish 
• Check your boat for seepage or leaks (inspect 
fuel lines often!) and make immediate repairs 
• Limit opportunities for spills when fueling by using the correct containers and siphons 
• Observe posted no-wake zones, which helps to prevent shoreline erosion 
Water Quality Testing: Summer water quality testing at Bayside Beach, Rosetti Natural Area and other locations will again be conducted. Testing will begin the week of June 19th and continue through August 16th. Samples are taken on Mondays and Wednesdays and sent to a water quality testing lab to ensure the waters are safe for swimming and other recreational sports. 
*In the unlikely event of a beach closure, signs will be posted at swimming areas and additional tests will be completed until it is determined the water is safe for swimming. Tests results and a map of testing locations are available on our website. 
Stormwater Information: For more information about the Town's stormwater program, projects, and policies, please visit: www.colchestervt.gov/1837/StormwaterUtility 
Water Quality Hotline: (802)-264-5628 
General stormwater inquiries: (802)-264-5620 
Only runoff should go into storm drains! Never dump paint, oil, chemicals, or other substances into a storm drain. Those materials can contaminate waterways, threatening the health of plant & animal species that call our streams, rivers, and lakes home. Please report suspicious activity to the Town's water quality hotline. 
Upcoming Town Meetings 
Selectboard: Tuesday, May 9, 6:30 p.m. at the Colchester Town Offices, 3rd Floor Outer Bay Conference Room, 781 Blakely Road. Alternatively, send a note, up to 1,000 words, to TownManager@colchestervt.gov with "Citizens to be Heard" in the Subject and your name. As with in-person Citizens to be Heard, we ask that you SHARE YOUR ADDRESS. The email will be shared with the entire Selectboard prior to the meeting and included in the information packet at the next meeting.
• Watch the Meeting Online via Live Stream: http://lcatv.org/live-stream-2 
• Agenda: www.bit.ly/Colchester-SB-Agendas 
Planning Commission: Tuesday, May 2, 7:00 p.m. at the Colchester Town Offices, 3rd Floor Outer Bay Conference Room, 781 Blakely Road. 
Development Review Board: Wednesday, May 10, 7:00 p.m. at the Colchester Town Offices, 3rd Floor Outer Bay Conference Room, 781 Blakely Road. Residents are welcome to attend the meeting or public comments can be submitted prior to the hearing by email to zmaia@colchestervt.gov or by mail to Town of Colchester, c/o Development Review Board, 781 Blakely Road, Colchester, VT 05446.
Recreation Advisory Board: Wednesday, May 10, 7:00 a.m. at the Colchester Town Offices, 2nd Floor, Champlain Room, 781 Blakely Road. 
Conservation Commission: Monday, May 15, 6:00 p.m. at the Colchester Town Offices, 2nd Floor, Champlain Room, 781 Blakely Road. 
Library Board of Trustees: Thursday, May 18, 4:00 p.m., in the Burnham Room of the Burnham Memorial Library. 
Agendas available: http://clerkshq.com/Colchester-vt 
Note: Agendas are posted at least 48 hours before the meeting, so you may find past agendas when clicking the link. Revisiting the link closer to the date of the meeting should provide you with the current agenda. 
Subscribe to the Town Newsletter: https://lp.constantcontactpages.com/su/jkMAO2v 
For more information or to comment, call 802-264-5509 or email townmanager@colchestervt.gov