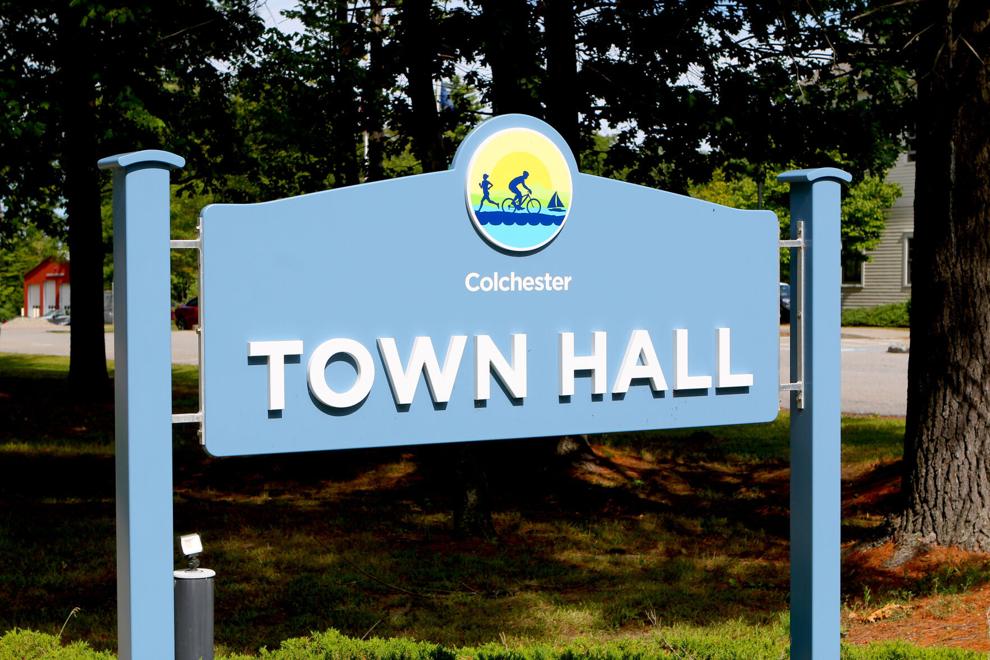 There is a PDF version of this newsletter at the end of the article which includes additional images.
Manager's Message 
Aaron Frank, Town Manager 
At last week's Selectboard meeting, the Annual Town Meeting Warning was approved. The Annual Town Meeting will be held Monday, March 6, 2023 at the Colchester High School at 7 PM. 
Voting by Australian Ballot will take place Tuesday, March 7, 2023 at the Colchester High School from 7 AM to 7 PM. Belowyou can find the ballot items you will be voting on this year: 
ARTICLE 6 - Town Municipal Services Budget 
"Shall the voters of the Town of Colchester approve total general fund expenditures of  Fifteen Million, Twenty-Eight Thousand, Three Hundred Eighty-Six Dollars  ($15,028,386) of which Twelve Million, Six Hundred Twenty-Two Thousand, One  Hundred Eighty-Nine Dollars ($12,622,189) shall be raised by taxes and Two Million,  Four Hundred Six Thousand, One Hundred Ninety-Seven Dollars ($2,406,197) by non tax revenues for the Fiscal Year July 1, 2023 through June 30, 2024?" 
ARTICLE 7 - Colchester Recreation Center 
"Shall general obligation bonds or notes of the Town of Colchester in the amount of  $6,907,000.00, subject to available grants-in-aid, be issued under Section 703(c) of the  Town Charter and Subchapter 1 of Chapter 53 of Title 24, Vermont Statutes Annotated, payable from the existing 1% local option sales tax over a period not to exceed ten  years, and shall the Town use $9,000,000.00, in previously collected local option sales  taxes that are restricted to voter approved capital projects, for the construction of a  Recreation Center?" 
For more information on the ballot items, please visit:  
https://colchestervt.gov/344/Ballot-Items   
For more information on the election and voting, please visit the Town Clerk's webpage: https://colchestervt.gov/325/Elections-and-Voter-Information
Solar Site Update: 
Additionally, at last week's Selectboard meeting, it was  shared that the Town was not successful in permitting the Mercier Drive Solar Project due to the proposed site's wet soil.
It was noted that the Town staff will continue to search for an acceptable solar site and work towards the Selectboard's goal of generating 100% of the electricity consumed in the provision of municipal servicesthrough local, affordable, and renewable energy.
Colchester Historical Society
The 2023 Colchester Historical Society Winter Newsletter is now available. Find out what they've been doing, what's coming next, and  other interesting news and updates.
Here's the link: https://colchestervt.gov/DocumentCenter/View/7814/Winter-2022-23-Colchester-VT-Historical-Society-Newsletter?bidId= 
Department Updates 
Town Clerk's Office: Attention Colchester dog parent! It's time to renew your dog's  annual license. 
Fees: 
Fixed dog $15.00 
Non-fixed dog $20.00 
To avoid an additional $5.00 fee, license your dog before April 1st. 
The state of Vermont requires all dogs to be licensed with their town. A current rabies  certificate along with proof of spay/neuter and fee is needed to issue the license and  tag. 
Licensing can be completed online, by mail or in person. For more information go to https://colchestervt.gov/323/Dog-Licensing or call 802-264-5520. 
Upcoming Town Meetings 
Selectboard: Tuesday, January 24th, 6:30 pm at the Colchester Town Offices, 3rd Floor  Outer Bay Conference Room, 781 Blakely Road. Residents are welcome to attend the  meeting or alternatively send a note, up to 1,000 words, to TownManager@colchestervt.gov with "Citizens to be Heard" in the Subject and their  name and address in the body of the email. The email will be shared with the entire  Selectboard prior to the meeting and included in the information packet at the next  meeting (as the information packet for the current meeting is sent out along with the  agenda). 
• Watch the Meeting Online via Live Stream: http://lcatv.org/live-stream-2 
Agenda: www.bit.ly/Colchester-SB-Agendas
Planning Commission and Development Review Board Joint Meeting: Tuesday,  January 17th, 6:00 pm at the Colchester Town Offices, 3rd Floor Outer Bay Conference  Room, 781 Blakely Road.
Library Board of Trustees: Thursday, January 19th, 4:00 pm in the Burnham Room of  the Burnham Memorial Library.
Agendas available: http://clerkshq.com/Colchester-vt 
Note: Agendas are posted at least 48 hours before the meeting, so you may find past  agendas when clicking the link. Revisiting the link closer to the date of the meeting  should provide you with the current agenda. 
Subscribe to the Town Newsletter: https://lp.constantcontactpages.com/su/jkMAO2v
Now follow us on Instagram! https://www.instagram.com/townofcolchestervt/  
For more information or to comment, call 802-264-5509 or email townmanager@colchestervt.gov