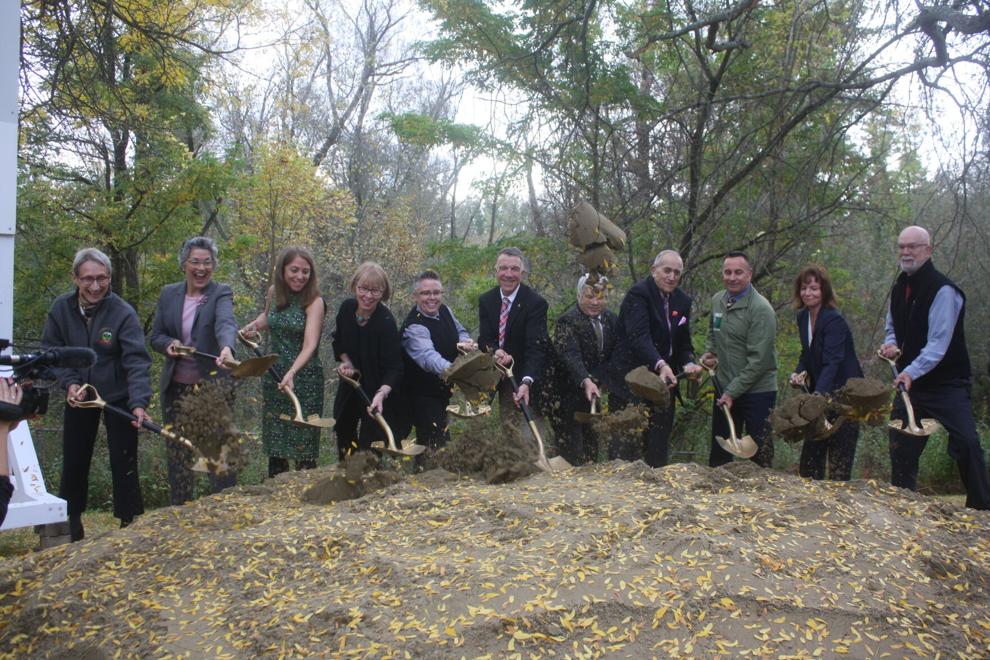 Construction of a new treatment center for high-level mental needs has begun in Essex at the site that used to be the Woodside Juvenile Rehabilitation Center which permanently closed in 2020.
Governor Phil Scott and multiple officials involved with the project gathered at the site Oct. 15 to break ground and talk about the desperate need for facilities like this to be built.
The origin of the project began largely in crisis. After tropical storm Irene delivered extensive damage to the Vermont State Hospital in Waterbury in 2011, the state's mental health network found itself completely upended.
But the storm illuminated issues within Vermont's system, most notably the desperate need for a new facility. Accounts of the hospital in Waterbury paint a picture of a dark and outdated place.
U.S. District Judge Christina Reiss, an advocate for the new facility, remembered her visit to the Waterbury facility at the Oct. 15 groundbreaking.
"I had heard about the brick buildings that look like an army barracks and I had heard about the dark tunnels, underground that connected the buildings," Reiss said. "Although the Waterbury staff was highly professional and caring, the environment was incredibly depressing. I remember thinking, 'How can anyone get well here?'"
The new facility in Essex is meant to replace the supposedly temporary Middlesex Therapeutic Community Residence. That facility, located next to the state police barracks in Middlesex, made up of two double wide trailers, was built in 2013 and has remained in operation since.
Scott said at the groundbreaking that the facility was meant to be temporary and was built with that in mind.
The Woodside facility in Essex will be mostly completely taken down and rebuilt. The facility was closed down after court decisions deemed it resembling too close to a jail to be a juvenile center.
The new mental health facility has been designed with expert input and the most up to date research in mental health, officials said.
"The design of the new building and grounds is based on modern research about what's best for individuals in need," said Emily Hawes, Commissioner of the Department of Mental Health. "We know that care facilities should feel more like a home than an institution, and that allowing easy access to nature helps residents feel safe and aids their recovery."
Patients in the new building will have access to on-site nursing 24 hours a day, 7 days a week.
Residents of the facility will be those ready to transition to a lower level of care but still need a high intensity secure program.
"It will serve some of our most vulnerable with a commitment to quality, resulting in the best possible outcomes," Scott said.
Hawes said at the groundbreaking that residents will have spaces to gather, eat meals, garden and practice activities to get them back to their communities quicker.
Residents will not be allowed to leave and enter the facility as they please, however.
"This is a big step towards enhancing our mental health system and ensuring that everyone has access to the level of treatment they need to recover," said Governor Scott.
Officials break ground at new site for treatment center for high-level mental needs