COLCHESTER — Malletts Bay is seeing fewer trends and beach closures compared to other Lake Champlain regions, according to a recent report.
The 2021 Lake Champlain State of the Lake and Ecosystem Indicators Report, conducted by the Lake Champlain Basin Program every three-years, was released June 23.
The 2021 report reflects on the status of Lake Champlain in relation to meeting Clean Water Act goals of being drinkable, fishable and swimmable. The document contains updated research on the lake with input from New York, Québec and Vermont scientists and field experts.
A large, deep bay, Malletts Bay in Colchester is home to one of the busiest public boat launches on Lake Champlain. The bay also offers a mix of cold- and cool-water fishing and two locations for recreation and swimming — Bayside Beach and Rossetti Natural Area.
According to the report, over the last 10 years, phosphorus concentrations in Malletts Bay have been above its phosphorus limit, but cyanobacteria blooms are infrequent.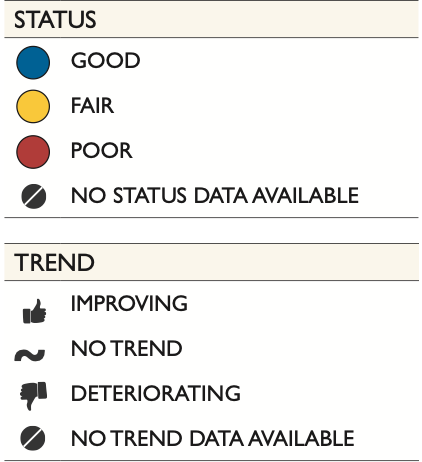 Here's what else you should know:
1.  From Memorial Day to Labor Day during the 2018-2020 seasons, the lake's 17 public beaches were open for swimming about 97% of the time.
Cyanobacteria blooms caused closures 2% of the time, and coliform bacteria caused closures less than 1% of the time.
When Bayside Beach and Rossetti Natural Area are closed, it's most often for coliform bacteria, a mostly harmless pathogen that may indicate fecal contamination.
Elevated levels of coliform bacteria typically only occur following heavy rainstorms that wash bacteria, sediment and pollutants into the lake. That's why municipal infrastructure projects that reduce stormwater runoff are so important.
From 2018–2020, St. Albans Bay Park was affected the most, and open only 87.5% of the time.
2.  Annual average concentrations of phosphorus often have been near or below targeted limits since 1990 in 82% of the lake's volume, including Malletts Bay.
During that 30-year time frame, Malletts Bay has exceeded its phosphorus limit most frequently during the last decade.
Though phosphorus is a natural nutrient that is part of all ecosystems, an excessive amount will cause cyanobacteria blooms. Human activities on land, such as fertilizer usage, is causing an increase in phosphorus levels.
Mississquoi Bay is seeing the most elevated levels of phosphorus, inhibiting recreation oppor- tunities and other uses of the Lake.
3.  In Malletts Bay, no populations of invasive water chestnuts are known to be present.
The water chestnut is an invasive annual plant that forms dense, leafy mats that float on the water surface. The plant can limit boat traffic and create areas without oxygen that are inhabitable for fish. Federal and state agencies, as well as nongovernmental organizations have had much success harvesting water chestnuts by hand from Lake Champlain.
Because Malletts Day is a hub of boat activity, its not in the clear from all invasive species.
Just over a dozen established aquatic non-native species are considered invasive in Lake Champlain, including the water chestnut, zebra mussel, Eurasian watermilfoil, phragmites, alewife and spiny and fishhook waterflea. These species impact are impacting the lake's fishery, and can be transferred from region to region by boat. 
Boaters can stop aquatic hitchhikers by clearing off mud and debris, before bringing boats and gear to a new waterbody.