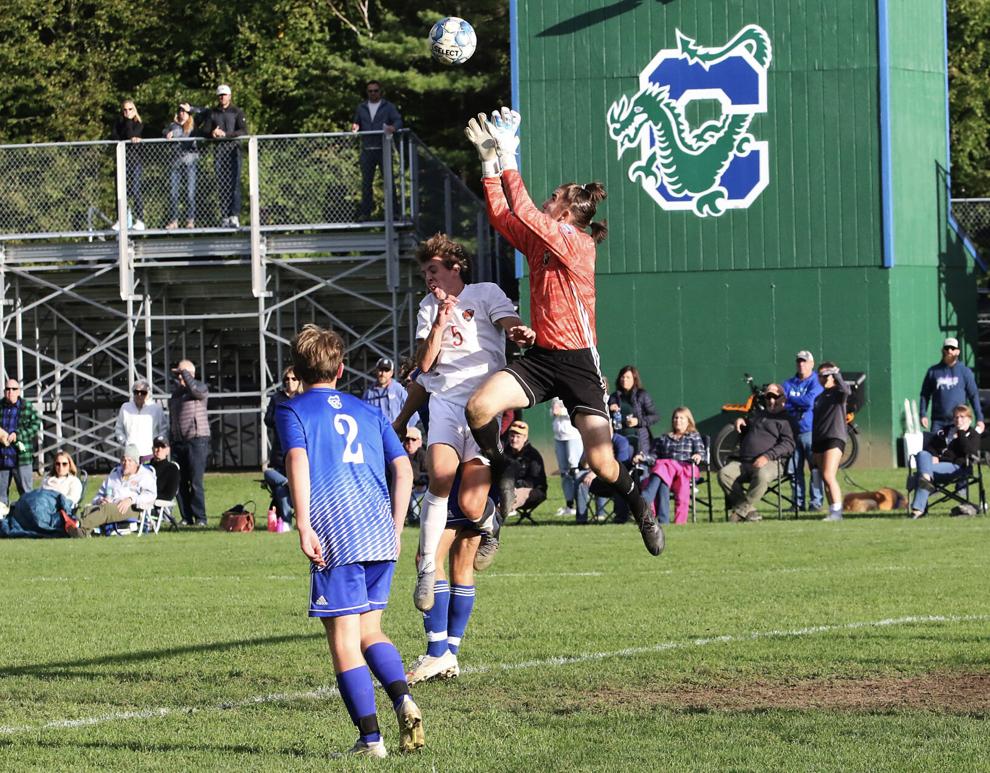 For the second year in a row, a Colchester soccer player has taken home the Most Valuable Player award at the Twin State soccer game, where the best outgoing senior soccer players from across Vermont come together to play against the best outgoing seniors from New Hampshire.
Goalie Domenick Puttlitz, a 2022 Colchester High School graduate, took home the honor at this year's Twin State game following Colchester striker Adolphe Alfani who won the award last year.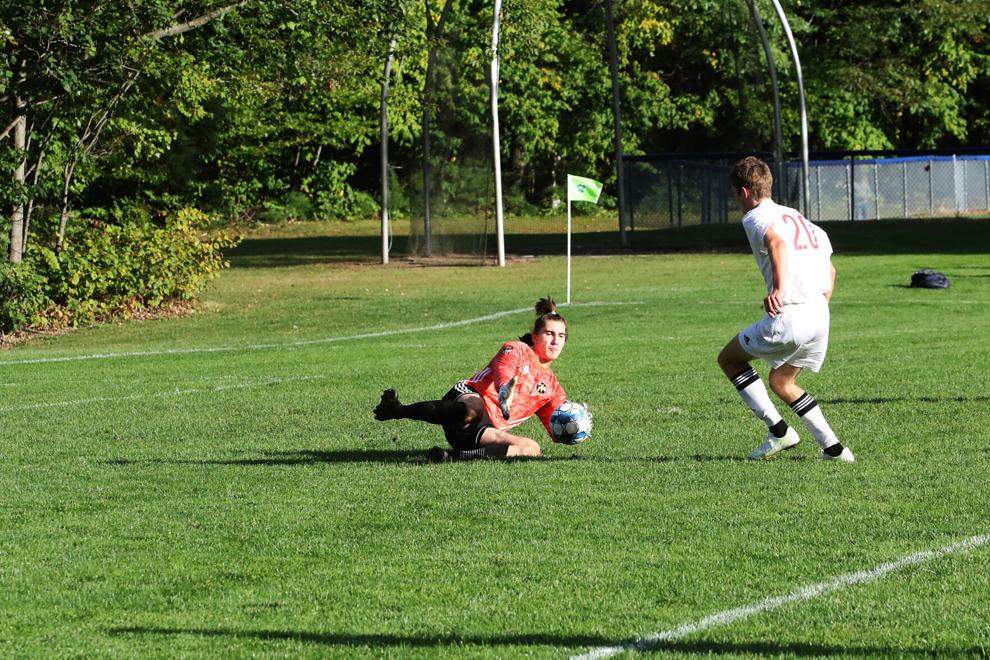 Puttlitz has been playing high-level soccer as a goalie since he was 10 years-old, beginning with Synergy FC.
Over the years, he's earned many selections that have given him the opportunity to play all over the United States as well as in Canada, Costa Rica, Sweden and the United Kingdom.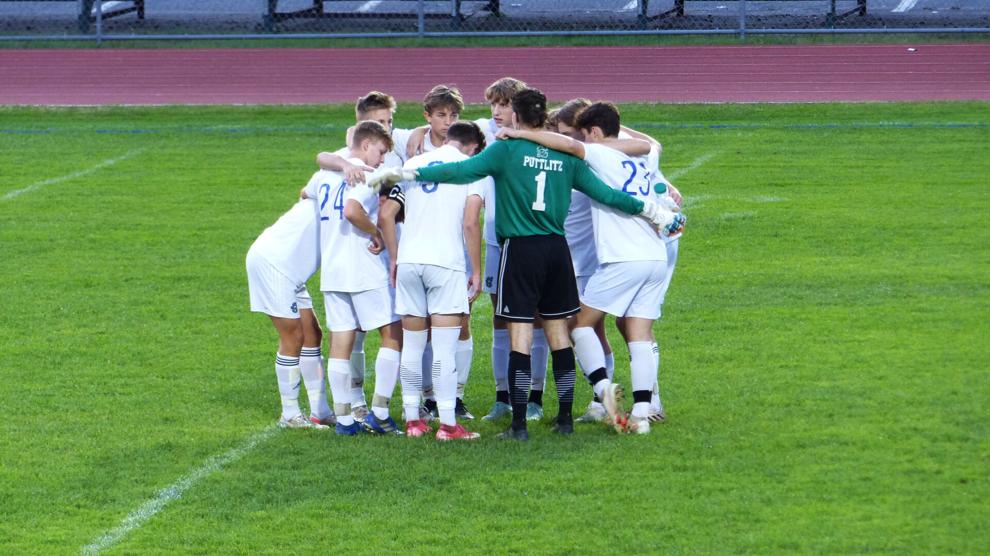 He was selected by FC Bayern coach Thomas Döllner to play at the FC Bayern Youth Cup and was a finalist for the FC Bayern World squad, making it to the final selection of 8 GKs.
At CHS, Puttlitz was a varsity starter for three years on two quarter-finals teams his junior and senior year earning All State Honorable mention and All State First team honors, respectively.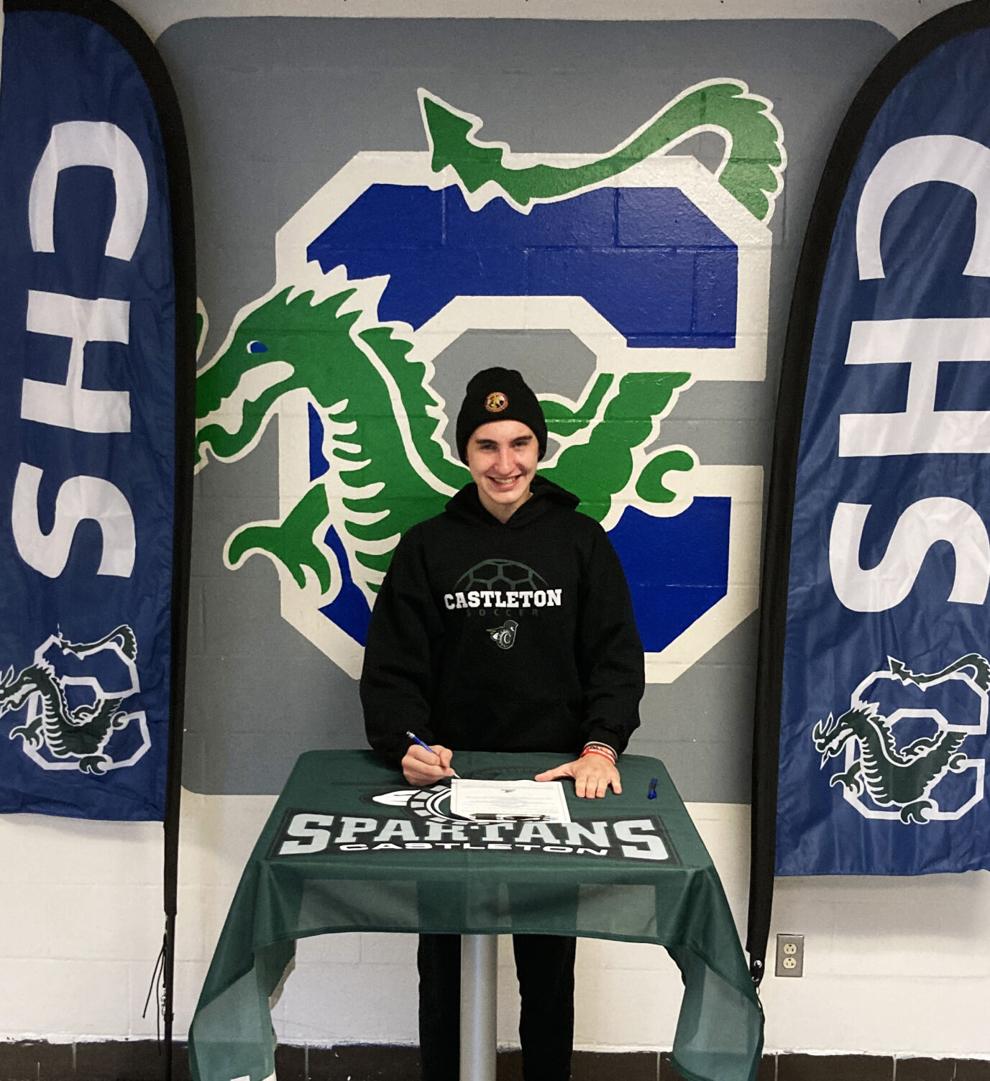 Phil McCormick, his coach at Synergy, said Puttlitz has always been a technical goalkeeper but his true growth over the years has been his confidence on the field.
He said if you ask Puttlitz's teammates, they'll say that even if a one-on-one breakaway gets through the defense they know that he will be there to stop it.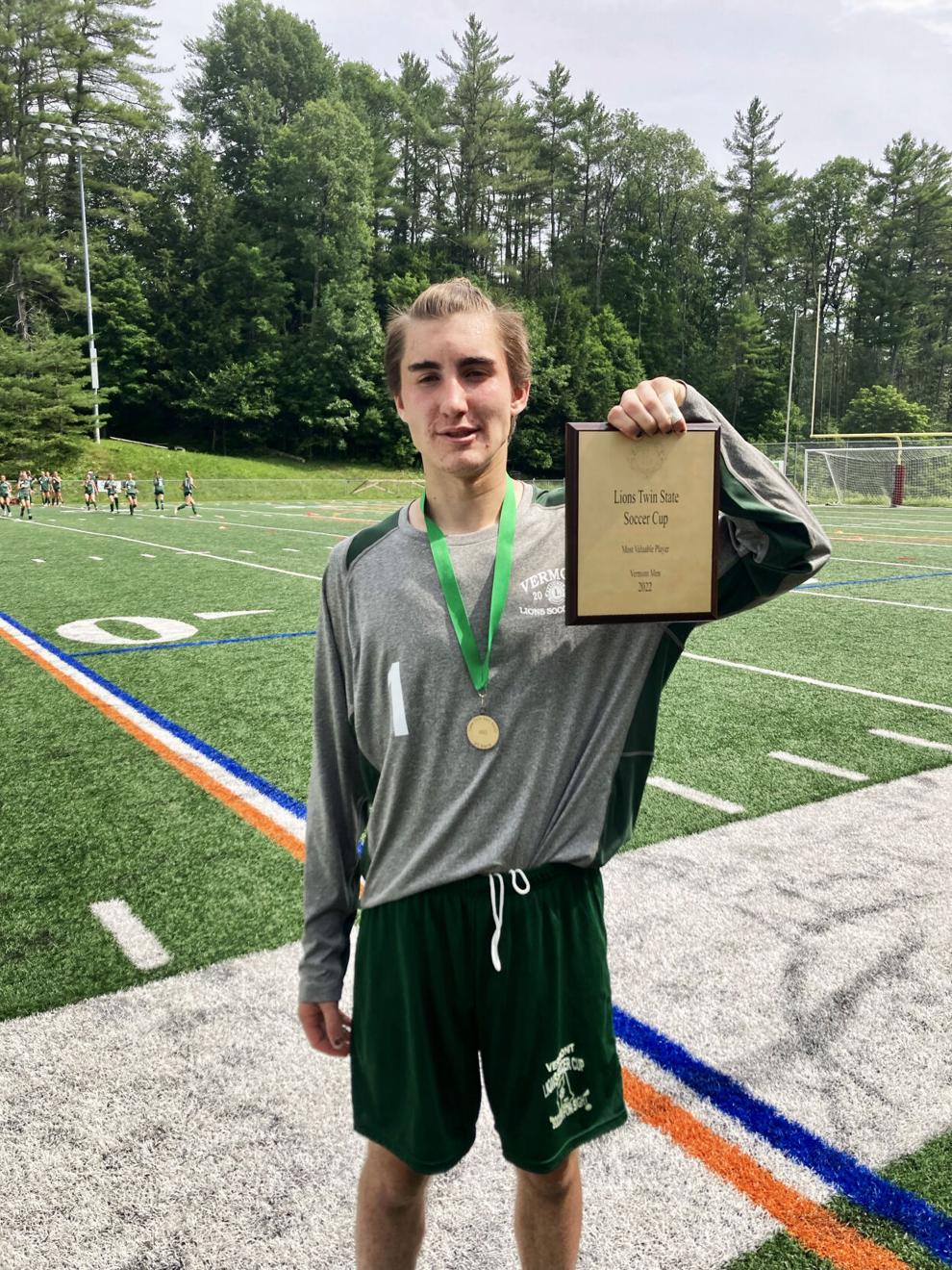 Watching the Twin State game, this was extremely evident where on at least four separate occasions Puttlitz stopped potential breakaways from getting to the goal.
Puttlitz also has a real impact off the field as well, constantly rallying his team to play harder.
McCormick remembered a recent game in Maryland where the team went up 2-0 at halftime. Some players were talking about leaning back a bit, but Puttlitz disagreed saying do not let this slip.
"'We've worked too hard, we've come too far,' the coaching aspect on my side was so minimal because Dom just took over," McCormick said.
This fall, Puttlitz will be continuing his soccer career playing for Castleton University and McCormick said they are getting a top class keeper.
"I'm going to be extremely sad not to be able to work with this kid every day," he said. "Fantastic kid, he's definitely one of the best goalkeepers in this whole region that I've ever seen."