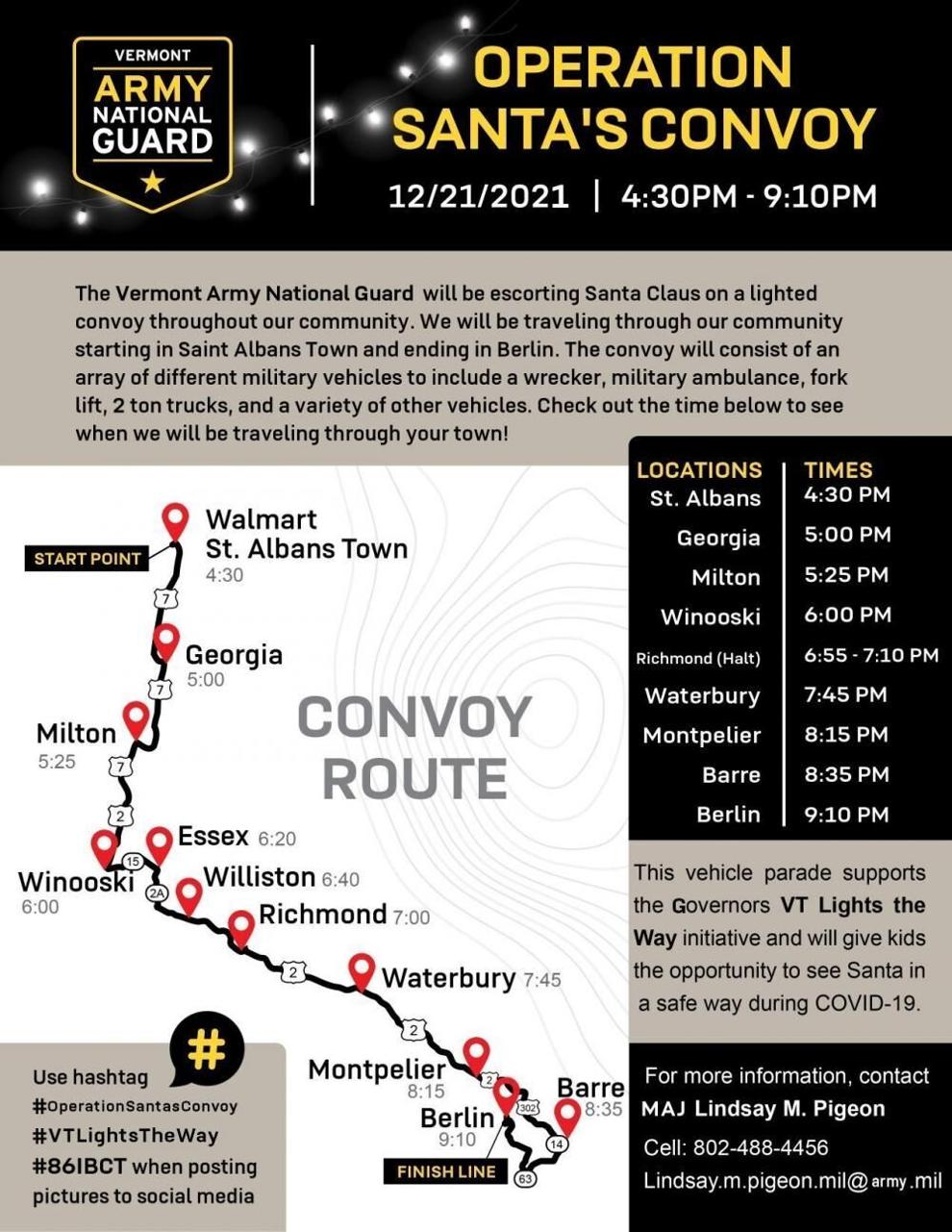 The Vermont Army National Guard will escort Santa Claus on a lighted convoy around the state on Dec. 21 and 22.
Operation Santa's Convoy will depart at 4:30 p.m. on Tuesday, Dec. 21 from the Walmart in St. Albans Town. The convoy will then follow Route 7 south, stopping in Georgia at 5 p.m. and in Milton at 5:25 p.m. 
Santa and the guard will also appear at 6 p.m. on Route 2 in Winooski and at 6:20 p.m. on Route 15 in Essex. Santa will stay the night in Barre before traveling from White River Junction to Woodstock on Wednesday. 
"One of the privileges we have in the National Guard is to serve the communities we share," Maj. Lindsay Pigeon, executive officer, 186th Brigade Support Battalion, 86th Infantry Brigade Combat Team (Mountain) stated in a release. "This is a great opportunity to do so while bringing some holiday cheer to our friends and neighbors across the state."
Operation Santa's Convoy supports Gov. Phil Scott's "VT Lights the Way" initiative and will give children the opportunity to see Santa in a safe way during COVID-19.
The convoy will consist of an array of different military vehicles, including a wrecker, military ambulance, forklift, 2-ton trucks and a variety of other vehicles supplied primarily from the 186th BSB.