COLCHESTER — This June, a Colchester High School student will travel to Little Rock, Arkansas to represent Vermont on a national stage.
Nadja Dacres, a freshman at CHS, was crowned Miss Vermont High School in February.
She was named runner-up for the award at the Miss Vermont High School pageant in October, but after the winner became unable to attend the upcoming national pageant in Little Rock, Dacres was given the opportunity.
"Pageants help teach girls about the importance of making a change and encourage girls to be kind to everyone," she said.
Dacres will travel with Jenna Howlett, Miss Vermont Collegiate and Eliza Benware, Miss Vermont Junior High School to the national competition.
All three girls will participate in a choreographed dance routine, complete a live interview and be judged in the categories of Evening Gown and Fashion Runway. This year, the pageant's national platform is BRAVE: Building Values and Respect for Everyone.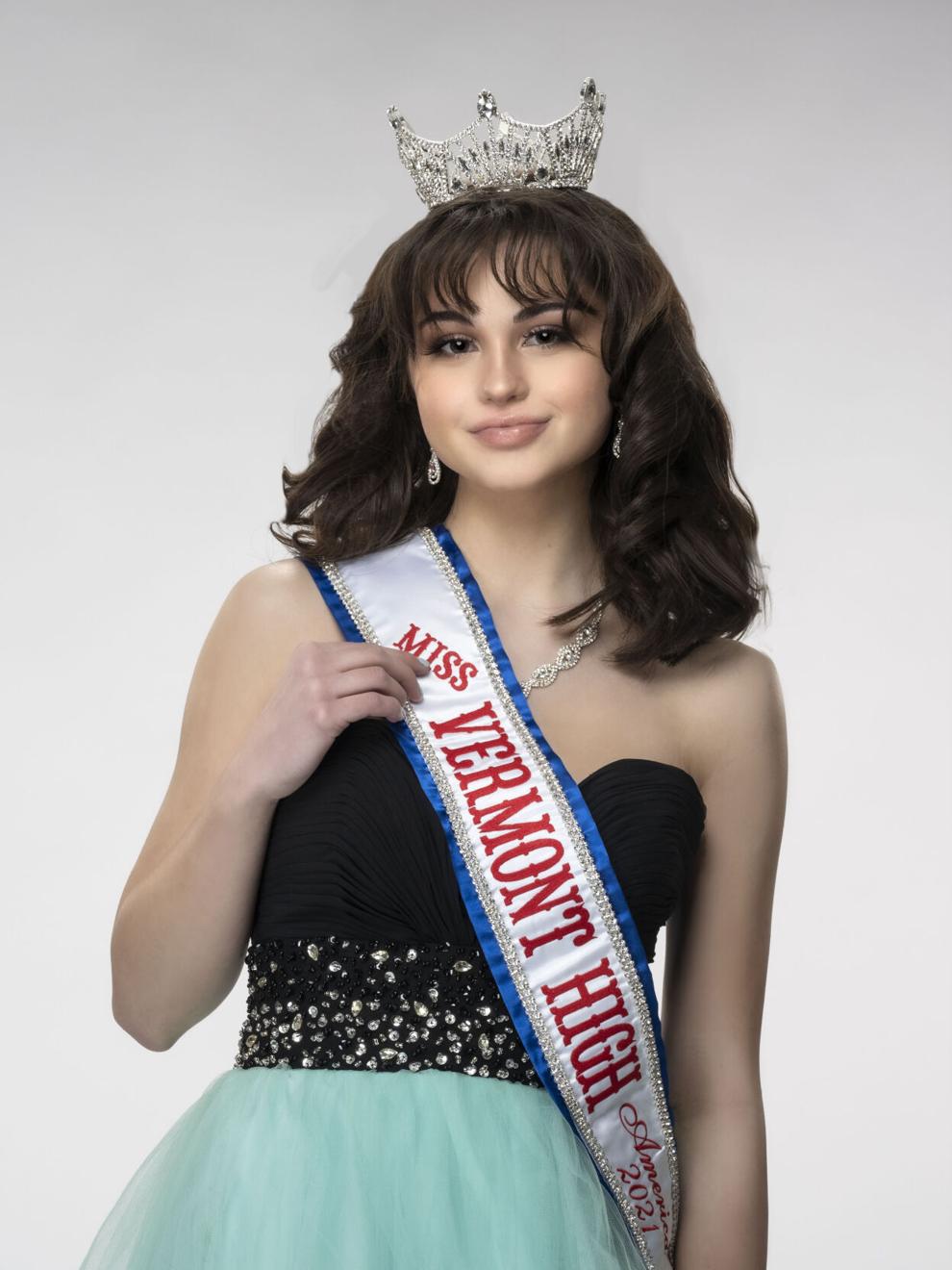 Dacres is spending the next few months juggling school work with working on her platform and making appearances around the state. She is looking forward to June, when she hopes to bring home the title of Miss High School America 2021.
Q: When did you start competing in pageants?
A:  When I was little, I participated in a few pageants. As I got older, I decided that I didn't want to continue, and instead wanted to pursue dance.
I've been dancing for about seven years on a competition team, and I pretty much do it all — jazz, hip hop, tap, ballet, lyrical.
When COVID hit and I stopped dancing, I decided that I wanted to get into pageants again, because my ultimate goal is to get into modeling and pageants are a good way to get there. I also think they are really fun.
Q: What is your platform for the national pageant?
A:  My platform is "Earth Day Every Day." It's really about educating people on how their single use items and plastic waste affects the environment, and how we can better our carbon footprint. I also care about stopping fast fashion and everything.
I'm working on planning service events where people can join me to clean up trash around the community.
Talking about my platform will be a big part of my interview at the national pageant.
Q: What first sparked your interest in environmentalism?
A:  I think I just started to realize how much our day-to-day lives really impact the environment and how much of a problem climate change really is. I just became super interested in it.
I took Earth System Science this year at Colchester High School and that really opened my eyes. I also recently joined the Green Team, a club that tries to make our school more eco-friendly.
Q: How are you preparing right now for the competition in Little Rock?
A:  I have two pageant coaches who have really been helping me.
I will get together with the other girls, the Collegian and the Junior girl who are also representing Vermont and we'll do community service events together and make appearances.
Q: What are you looking forward to most?
A:  All of the Miss High School winners have social media pages, and so we all follow each other and interact with each other's posts. I'm really excited to finally meet the girls from all 50 states in-person. I hope that we can create bonds that will last for a long time.