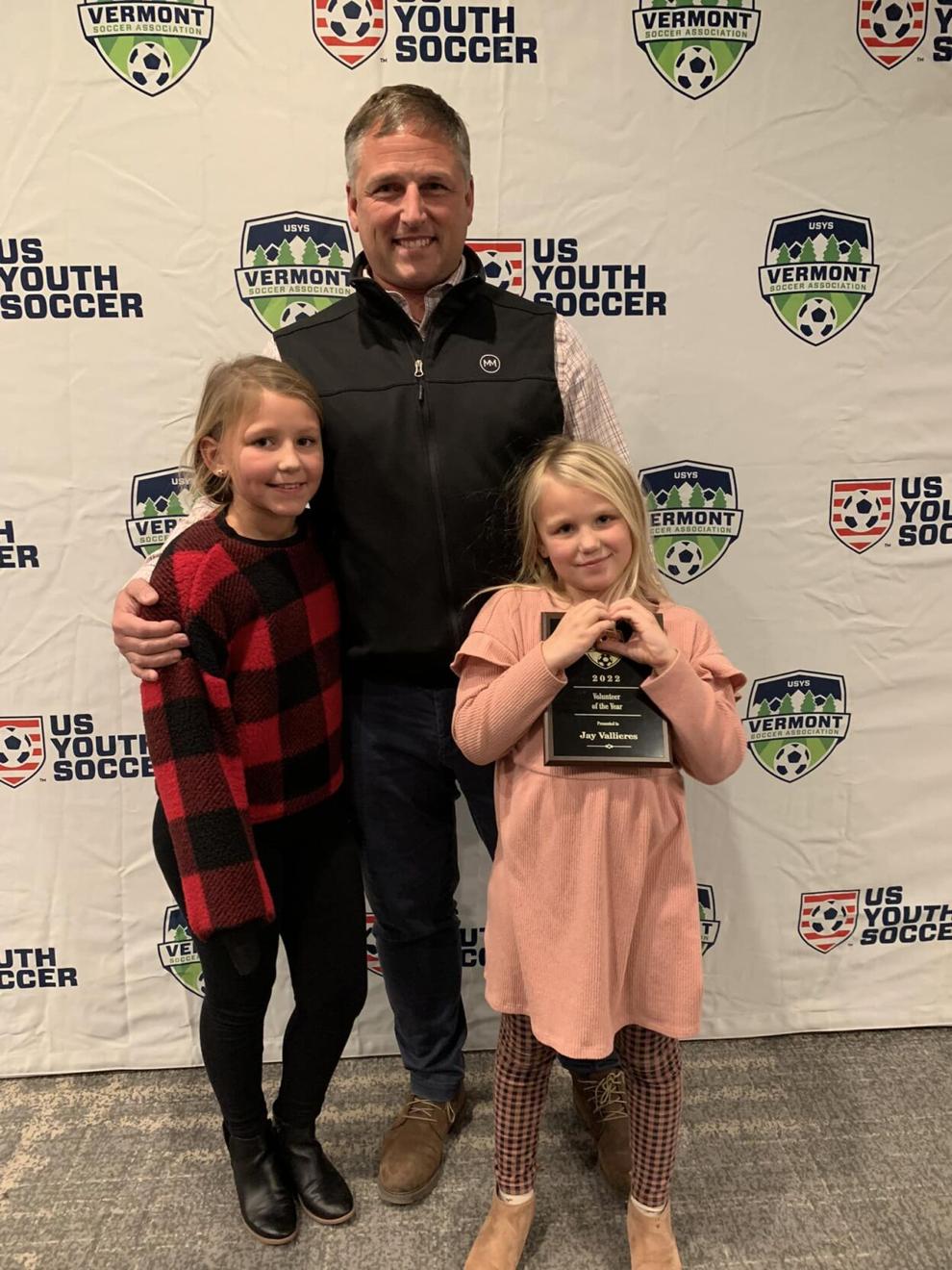 Colchester Youth Soccer Coach Jay Vallieres was awarded the Vermont Soccer Association's 2022 Volunteer of the Year.
Vallieres, who has also been a soccer referee for the past 14 years, started coaching with CYSA three years ago when his kids started playing in the program.
For at least 10 weeks out of the year, Vallieres coached practices and games but also helped with field maintenance, painting the lines and such.
When asked what kept him coming back and donating his time to the program in such a big, Vallierest said that on top of being able to spend more time with his kids the leadership at CYSA is unmatched.
Vallieres said there are so many great volunteers for CYSA.
"I'm just humbled that I was the one chosen to be able to attain this award," he said. "I think there's a really good executive team (running the) association that has supported me to continue to volunteer time to an organization that I think is doing a really good job for our kids."