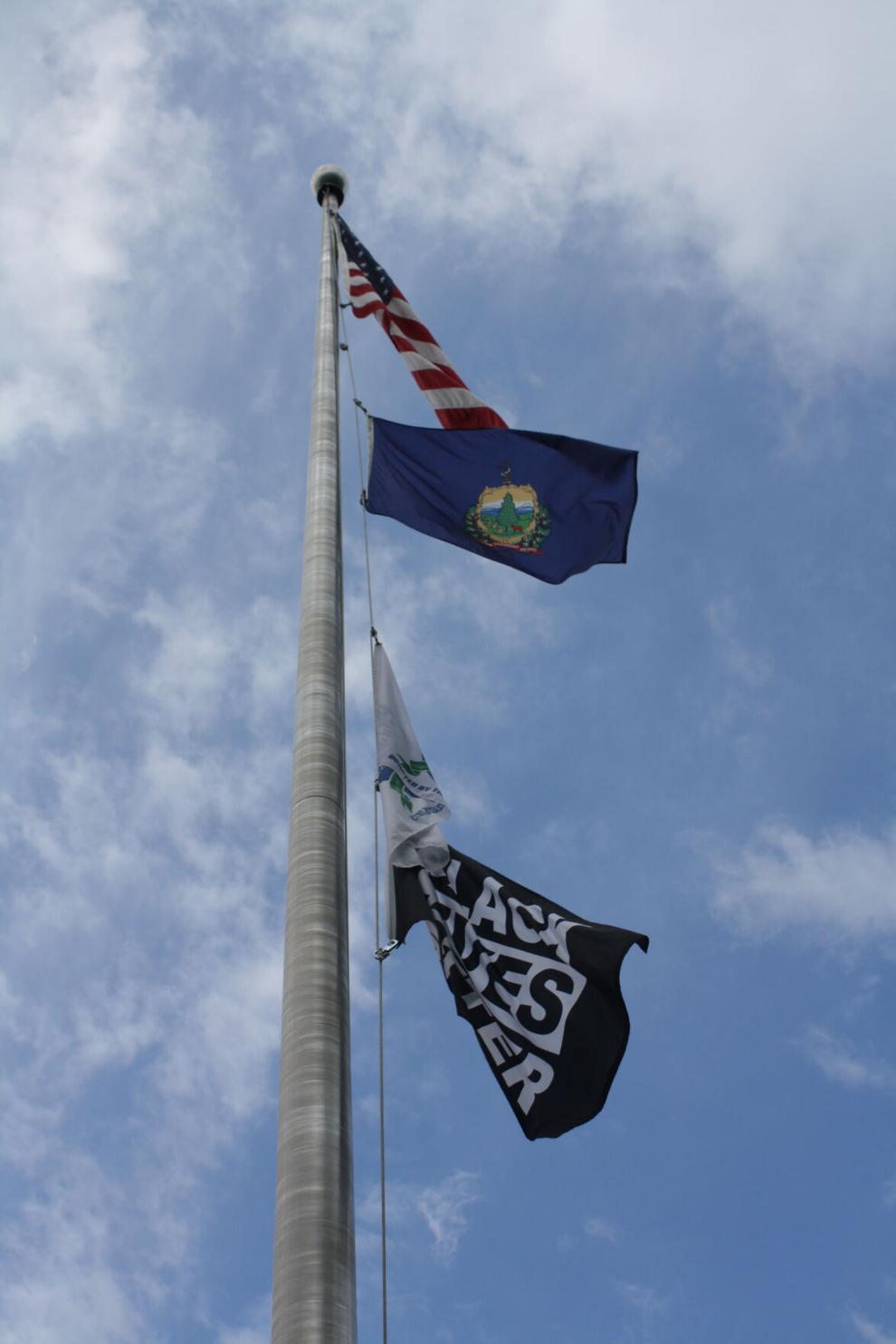 Following a number of passionate testimonials from teachers, parents and students, the Colchester school board unanimously voted to keep the district's Black Lives Matter flags up for another three months.
The 5-0 vote at the board's Oct. 5 meeting to put the flags back up occurred after the flag was taken down on Sept. 30 per school board policy. In June, the board approved the flying of the flag 4-1 for another three months despite some intense community push back.
But at the Oct. 5 meeting, the public in attendance to advocate for the reinstitution of the flag was overwhelmingly in support of the motion, and things proceeded peacefully.
Gloria Kigonya, the student representative on the board and a Colchester High School senior, submitted the request and said in her letter to the board that the extension would allow the students to have more time to identify how they can address diversity, acceptance and equity.
Kigonya said this fall has been extremely busy for students as they adjust to being in person for the first time in over a year.
"The flag's coming down could inadvertently send the message to students and families of color that we as a district no longer support them," she said at the Oct. 5 meeting.
It has been difficult for students to find time to gather and talk with the realities of school. Kigonya said that it's important to have a plan going forward before just taking the flag down.
CHS English learner teacher and 2021 Vermont Teacher of the Year Susan Rosato read a letter in support of the flag. The letter was written in collaboration with the humanities department and signed by 18 teachers.
"Being unintentional about how we do or do not fly this flag tells our students that we are not committed to teaching from a stance of equity which is incidentally a district, school and department action plan goal," she said.
Multiple speakers at the meeting spoke about how noticeable it was for students showing up to school that the flag was missing.
Rebecca Sofferman, the librarian at Colchester Middle School, said her students noticed the missing flag immediately.
"This flag means something to them and it should mean something to all of us," she said.
School board members Laurie Kigonya, Ben Yousey-Hindes, Lindsey Cox and Nic Longo all expressed their support for the flying of the flag.
In June, school board chair Craig Keiny was the only vote to take down the flag. He said then he would be in favor of a message he thought would be more inclusive like "end racism."
But after hearing the testimony of those in attendance, Keiny said hat he supports the motion because he supports the district's students of color and is excited to see what the next 90 days might bring.