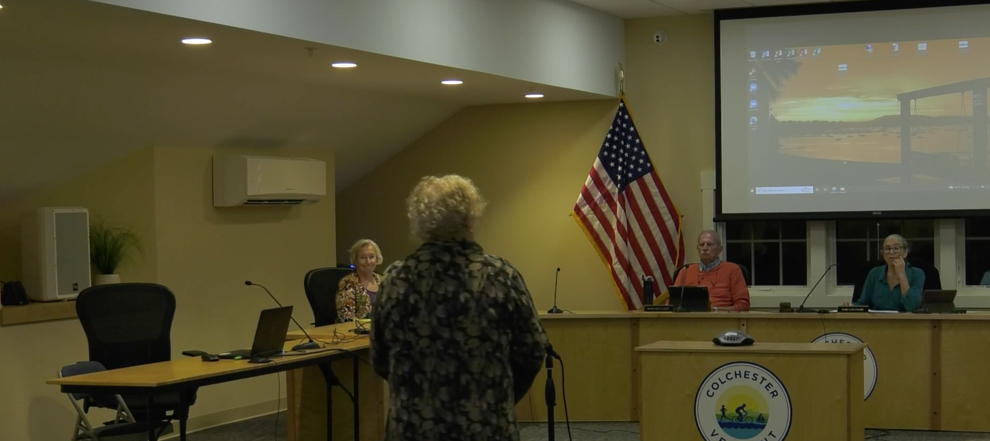 The Colchester selectboard joined 72 other towns in adopting the Vermont Declaration of Inclusion.
At the selectboard's Oct.25 meeting, the board adopted the declaration which states that Colchester upholds a culture of inclusion, civility and respect and welcomes all persons.
Over 50% of Vermont residents in the state now live in a municipality that has adopted the statement, originating in Franklin in September 2020.
State Rep. Sarita Austin (D-Colchester) spoke up at Tuesday's meeting in support of the statement.
"I just want to say how grateful I am to the selectboard for adopting this statement," she said. "I am on the Social Equity Caucus in the legislature and there has always been a lot of conversation about getting every municipality in the state to vote on the statement and I am very grateful that you took this up."
The full statement reads as follows:
The Town of Colchester upholds a culture of inclusion, civility, and respect, and welcomes all persons regardless of, but not limited to, race, color, religion, ancestry, wealth, veteran status, sexual orientation, age, marital status, familial status, disability, gender identity and gender expression. As a town, we commit to fair and equal treatment of everyone in our community. Together we will build bridges to understanding, ensuring that all who live, work and visit our town feel welcome and safe.
We embrace kindness, understanding, neighborliness, peace, tolerance and respect for and toward all. Together we can have a cooperative, sustainable and thriving community where everyone is honored and valued.