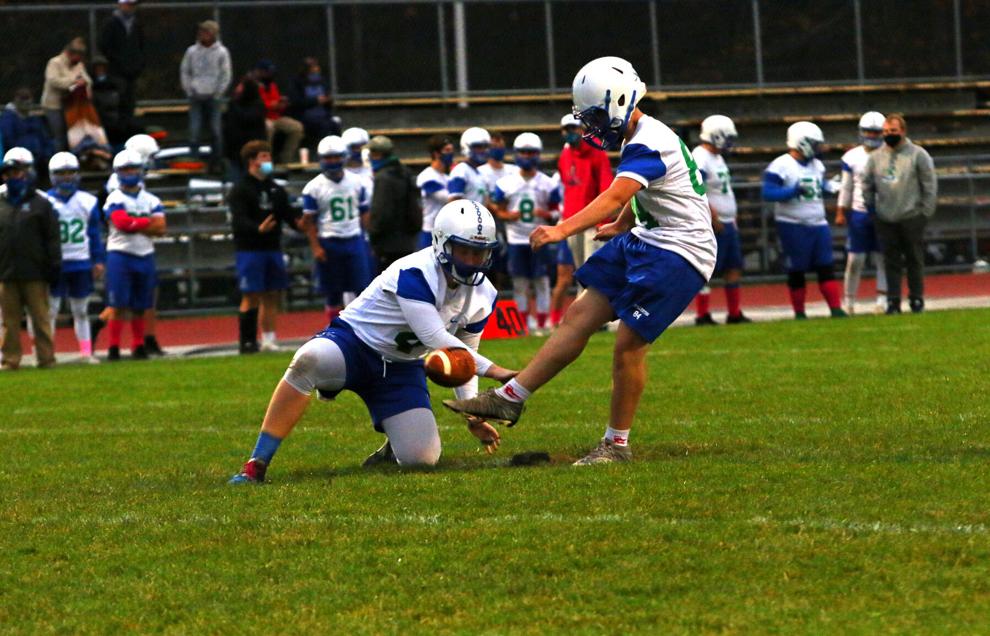 This coming Friday will be Colchester High School Football's first game in a new division.
On Sept. 2, the team will play Mt. Anthony at home at 7 p.m. and Coach Tom Perry said the change, moving down from Division I to Division II, is both appropriate and exciting.
Perry said the move occurred because of a combination of things. Each year a statewide process occurs to determine what division the program is in.
When Colchester moved into Division 1 in 2011, it was because of a successful string of seasons over a four-year period, Perry said.
But in recent years, Colchester football has struggled in the division, partly because of decrease in participation but also partly because comparable teams in Division 1 in recent years have moved down, leaving Colchester playing a lot of tough teams.
Perry said it's great that the program will be playing at the appropriate level this season. In the long run, he said he hopes playing competitive games encourages more students to join the program.
"The idea is get more kids and keep more kids invested," he said. "And success does that."
To prepare for the upcoming season, Perry said the team has been practicing since mid-August and preseason has been going really well.
"The energy level is good and we have some very good leaders," he said. "The kids are working hard. It's a lot of fun right now."
The team has a lot of returning players from last year. He said Colchester has a huge freshman class of 20 players in the program right now, which is exciting for the future.
Going into the game on Friday, Perry said the season will be an interesting challenge, playing teams who they haven't played for many years.
"It's nice to play a familiar team, because the preparation process, you know what's worked for you, you know what hasn't worked for you," he said. "But I think for us, the excitement is we just want the opportunity to play competitively."