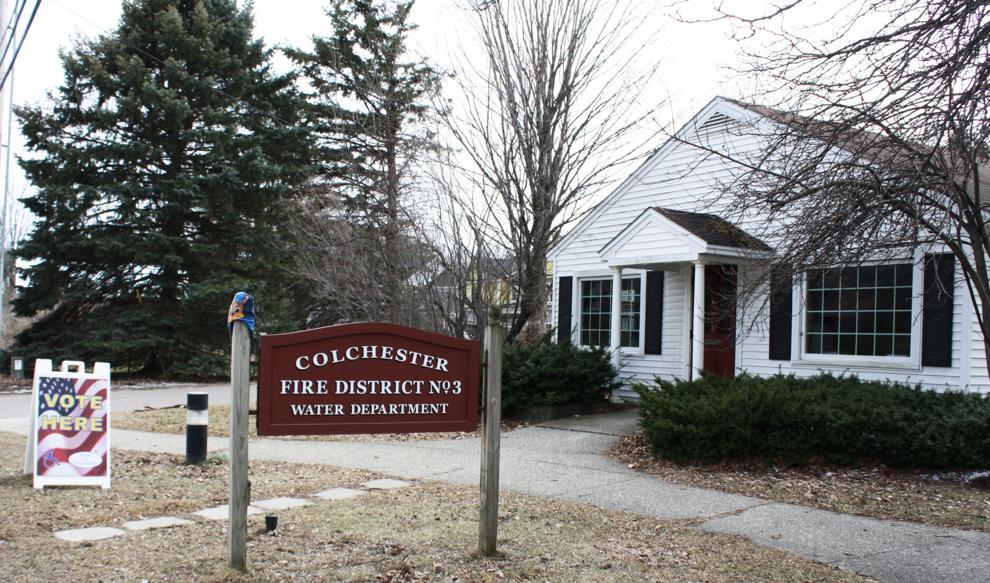 As a result of the Colchester Fire District no. 3's March 29 vote, the district will be dissolving and transferring all assets and liabilities to Champlain Water District.
Thirteen votes accounted for the difference in the vote on whether or not to accept the Prudential Committee's recommendation.
A total of 243 votes were counted. 128 voted in favor of dissolving and 115 against.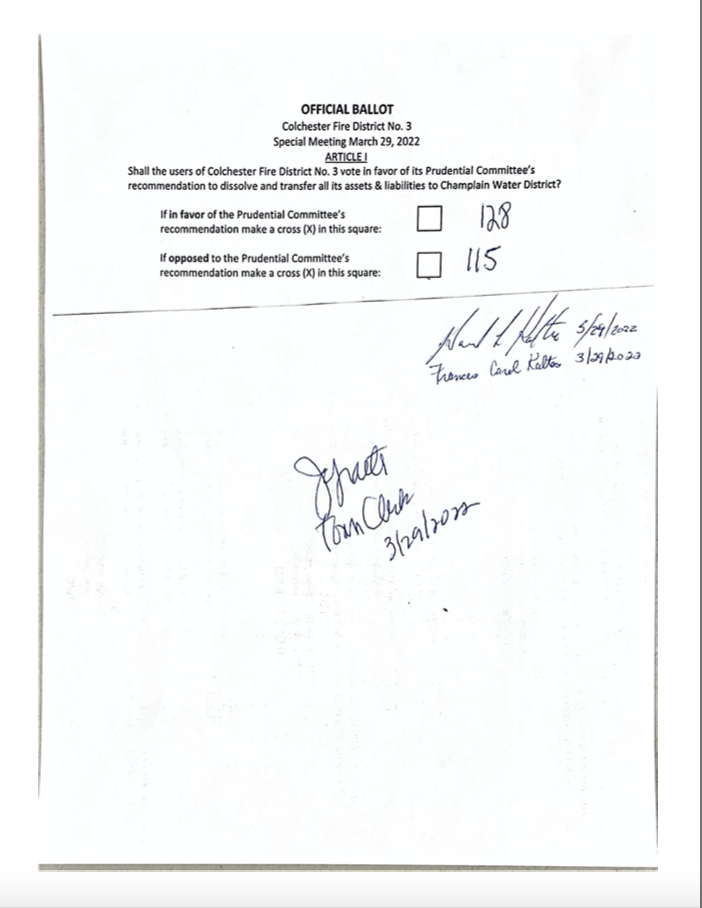 The following areas were previously within CFD no. 3 and will now be operated by CWD:
East Lakeshore Drive to the Village area; to the east to the Essex line; and to the north to the Milton line.
Severance Road
Sunderland Woods/Rathe Road to Hercules Drive
Village Area
Westbury Park
Winchester Place (Route 15) to Bayside Park
Included in the assets going to CWD is the building which sits across the street from the Village Scoop on 428 Main St.