FERRISBURGH — Carol MacDonald is fascinated with what we choose to mend, fix and repair. These items, once thought irreparable and useless, suddenly are jolted to life with a little extra care. 
In a virtual artist talk Sept. 9, hosted by the Monotype Guild of New England, the Colchester artist shared photos and stories from the making of "Mending Fences," her latest exhibit, currently on display at the Rokeby Museum in Ferrisburgh.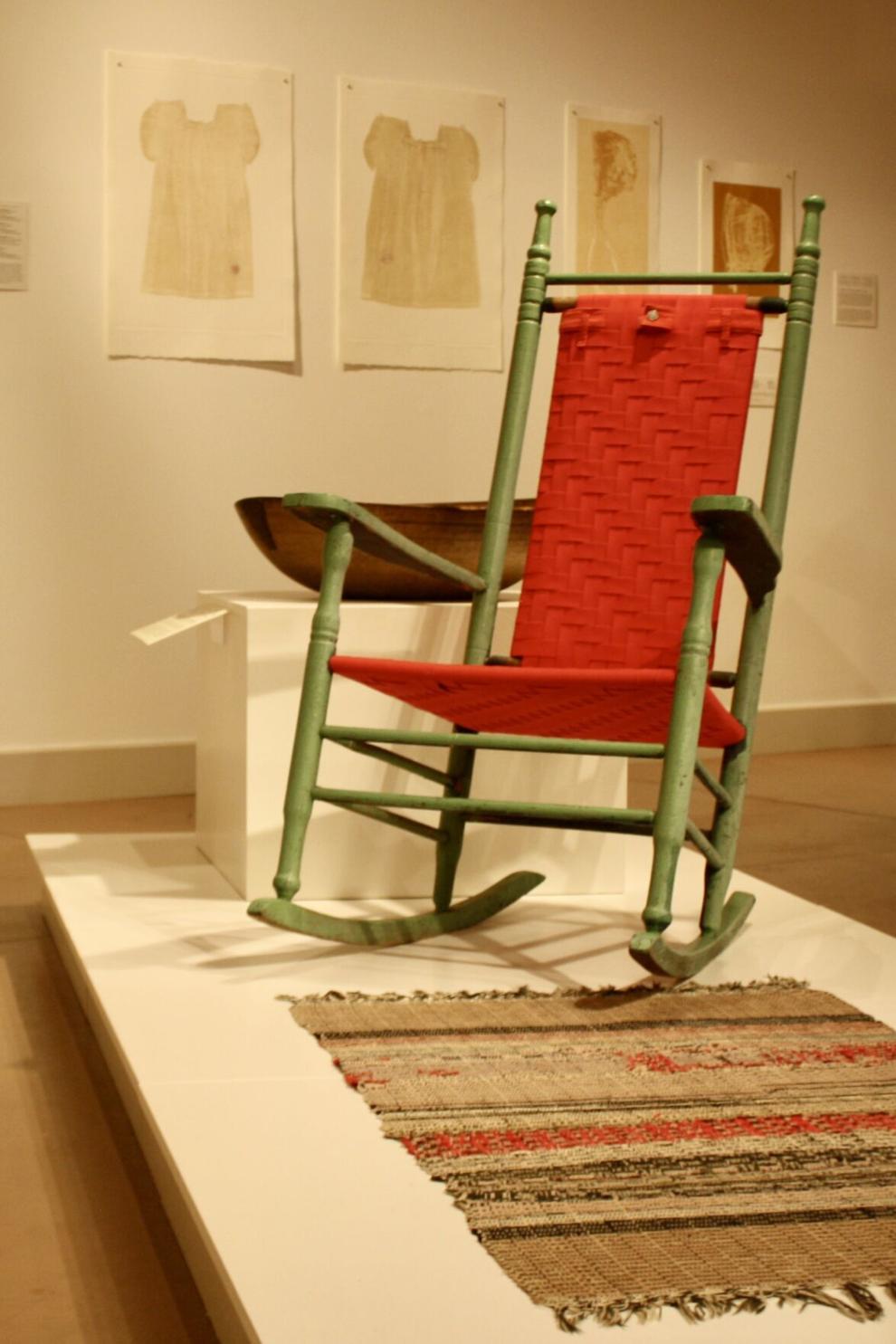 "Mending Fences" is an exhibition of 17 objects focused on the act of repair. A combination of prints, ceramics and found objects, the exhibit was curated by Ric Kasini Kadour, a Montreal and New Orleans-based artist and writer.
"In this project, figuring out how to repair something was a major task," she said when the exhibit opened July 12. "And as we live through the pandemic and the middle of the Black Lives Matter movement, it's really quite incredible." 
MacDonald's proposal for the exhibition was chosen from among eight proposals generated by artists who took a class at the Rokeby in 2019. Artists attended a four-day residential program led by Kadour, which focused on how to integrate history into their artistic practice.
History is everywhere in "Mending Fences." The exhibit itself is full of weathered, brown and gold hues, like walking into a sepia-toned photograph.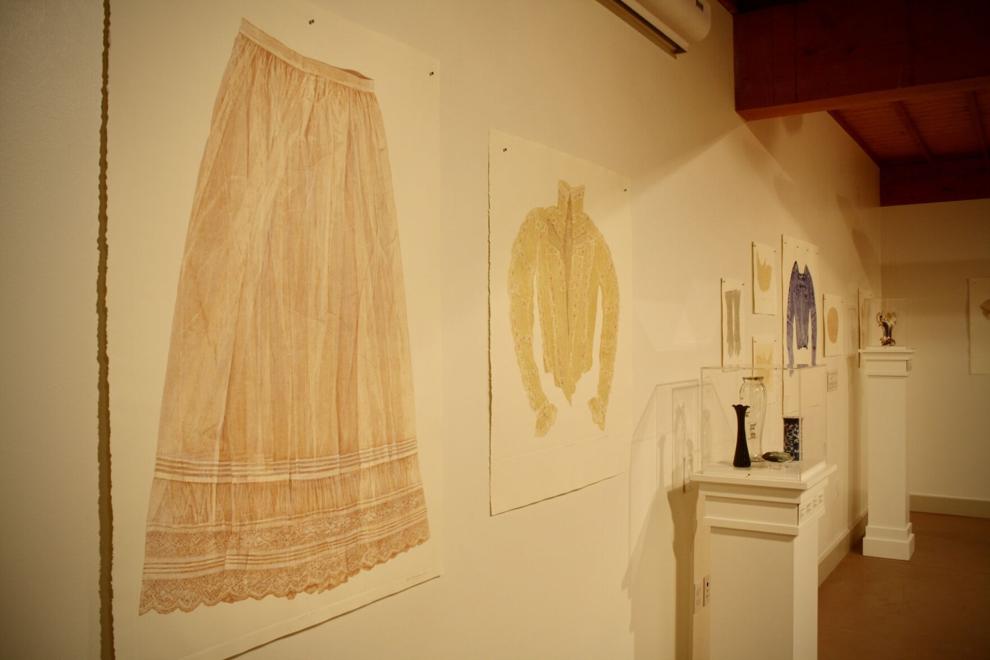 MacDonald found much of her inspiration for this project in the letters and belongings of the Robinson family, a group of Quakers and abolitionists who lived on the Rokeby property from 1793 to 1961. 
Back in January, MacDonald and museum staff went up to the attic of the historic Robinson home to find items for MacDonald to mend. Some of those objects included a rocking chair, a rug, ceramic bowls and many pieces of clothing. 
MacDonald is known for her work with textiles. For this project, she used vintage skirts, dresses, gloves and bonnets to make large-scale prints. Many of these items she received from the Rokeby's collection, while others came from friends who collect vintage fashion.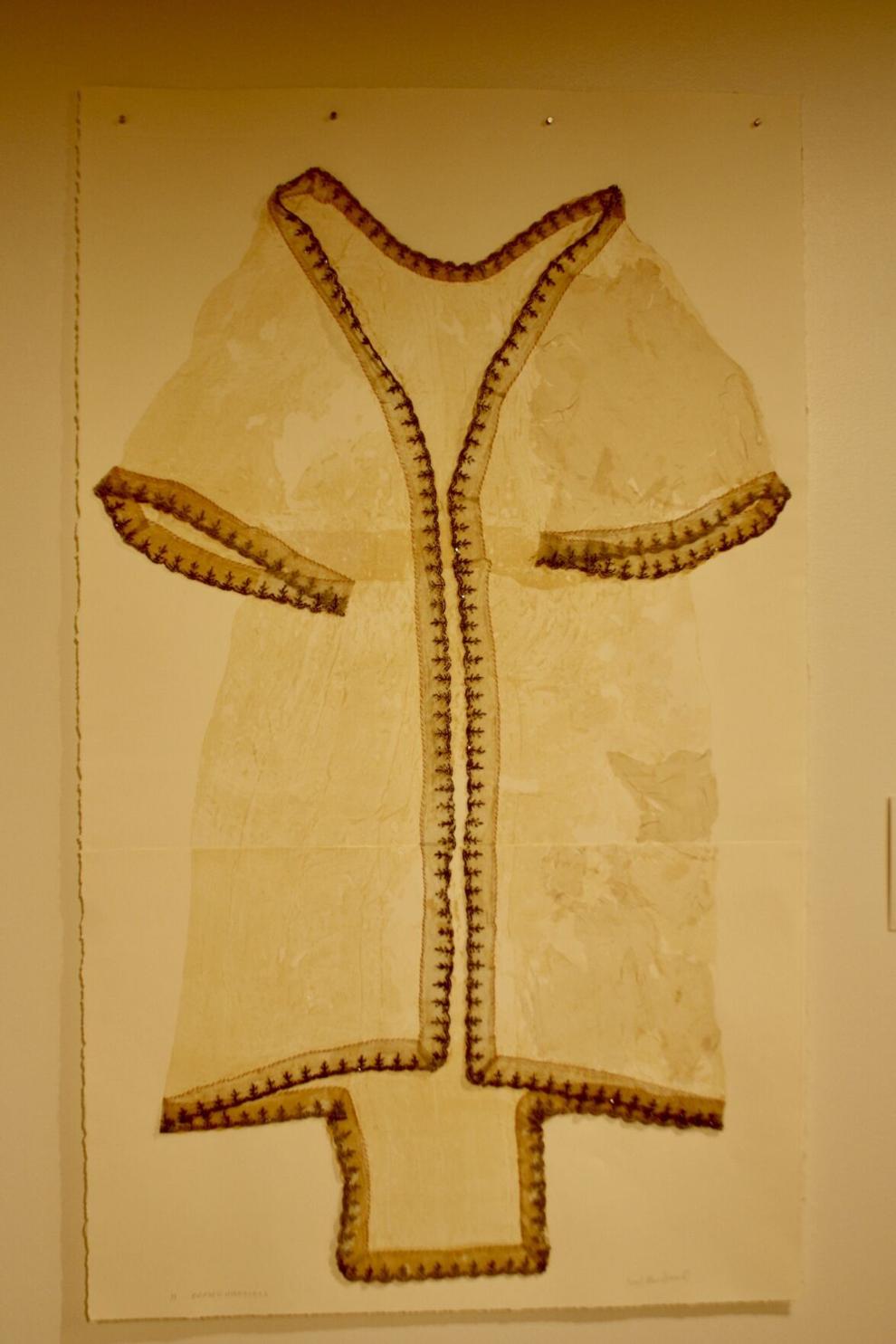 During the talk, she explained her print-making process, which practically ruins the garment, covering it in ink and running it through her etching press, in order to create her work of art.
"In destroying what was there, I was able to bring the light of that garment into a new form that speaks to the time and becomes a portrait of time," she said. "There is something in that process, a transformation, that is ironic." 
As for the other damaged items, the bowls for example, she repaired them with reversible red epoxy and paint that can be removed, should the object someday be found to have further historic significance. 
To the audience gathered over Zoom, MacDonald explained the growing significance the cultural climate has given the project. She decided on the theme of repair back in January, before the pandemic and the increase in protests over racial justice.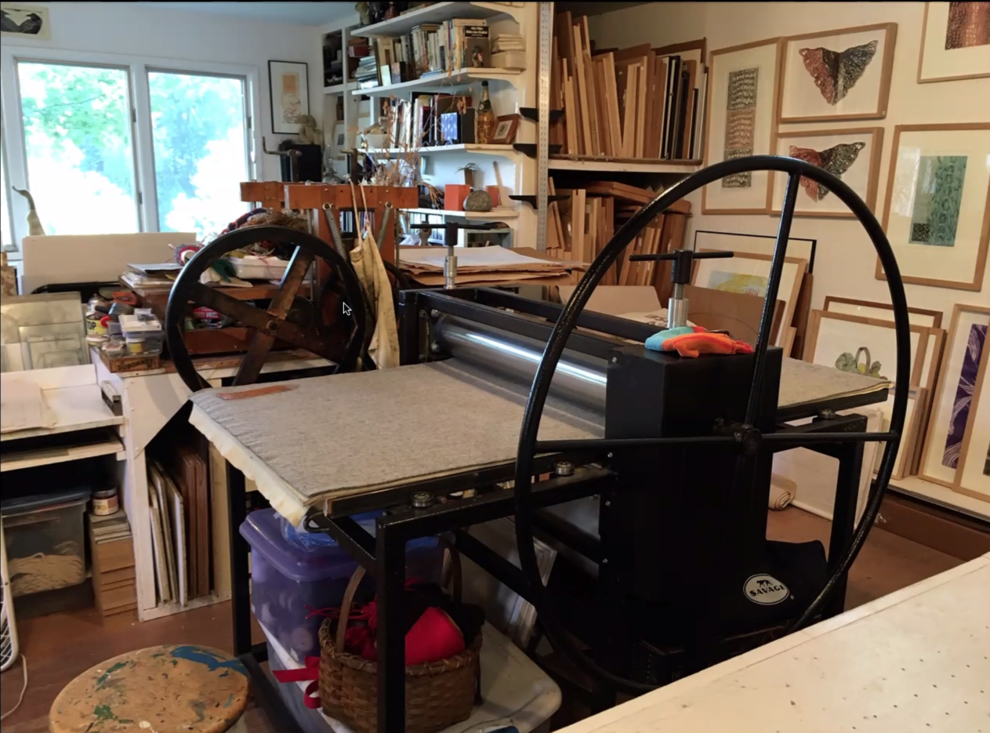 "Who knew when I made this proposal, that we would be where we are today with in terms of Black Lives Matter," she said.  
White people are now doing the necessary work of unlearning systems of oppression and understanding anti-racism. 
"I feel like there is a groundswell of support to make this different and to make repairs," she said.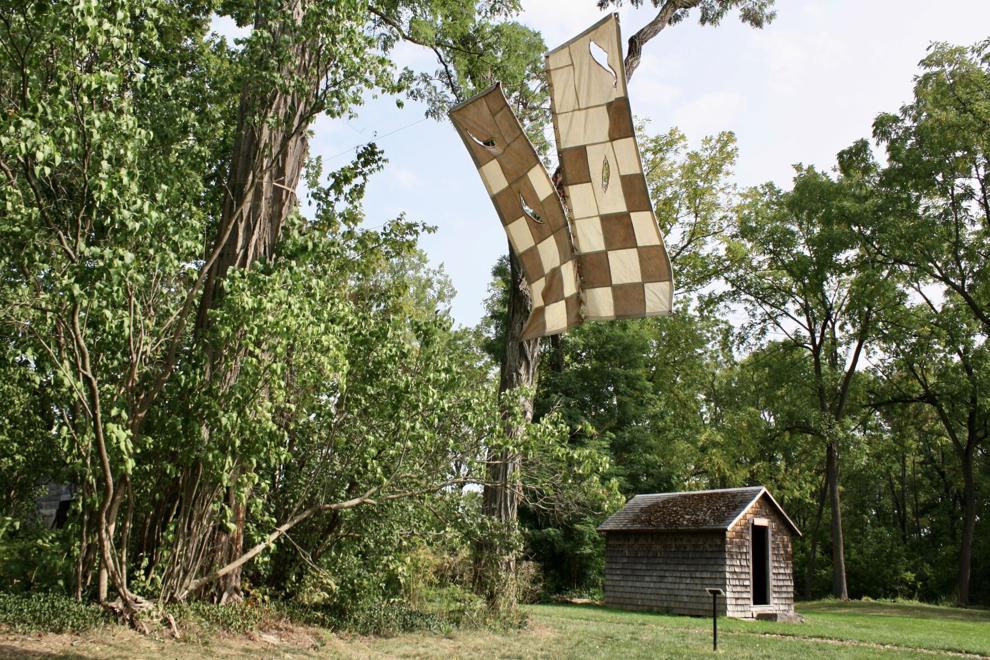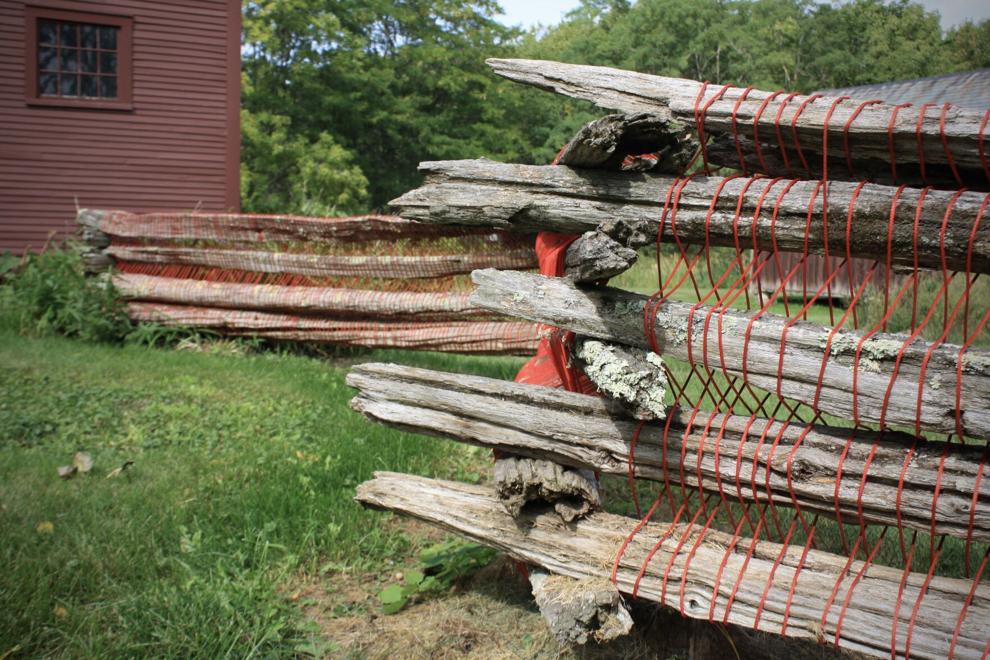 "Mending Fences" also includes two pieces stationed outside, on the museum grounds. One is a banner, hanging high in the trees and stitched together with red thread. The other is a literal "mended fence," its wooden planks tied together with more red cord. 
"Mending Fences: New Works by Carol MacDonald" is on display until Oct. 25 at the Rokeby Museum in Ferrisburgh. The museum is open every day from 10-5 p.m. Admission is $10.