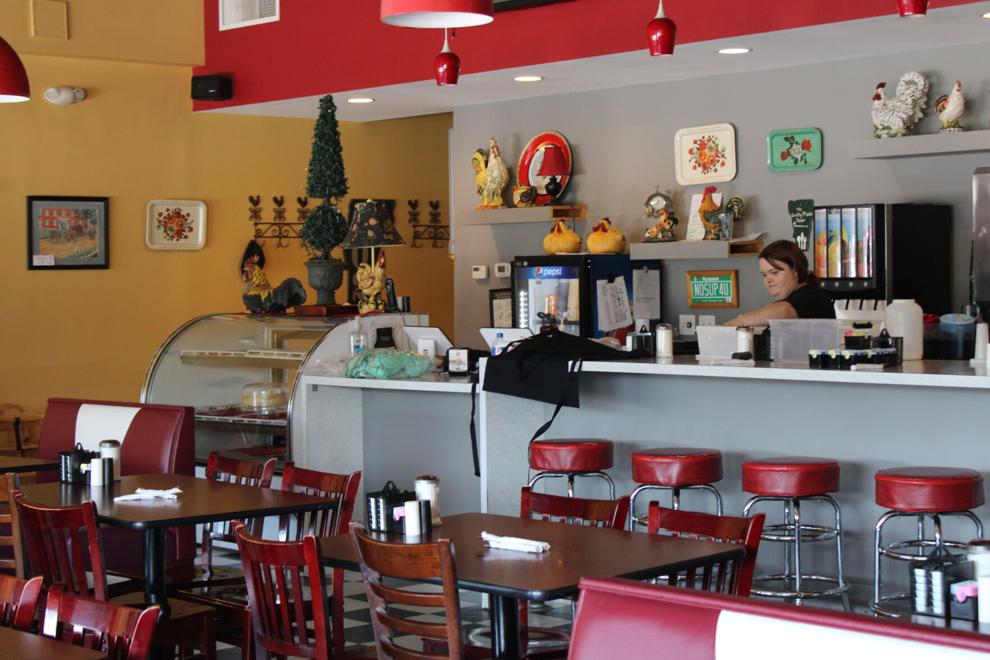 The Guilty Plate Diner in Colchester might be under new ownership, but it's still full of chicken and rooster decor.
"We didn't want to change much because we wanted to keep the feeling of the Sunday crowd alive, and we don't intend to," Darrell Langworthy told the Sun.
Langworthy, owner of Mark BBQ, Heart n Soul and Skreet Dogs in Essex Junction, took over the popular breakfast and lunch spot with his wife Sarah Langworthy, who now manages the Guilty Plate.
The diner was formerly owned by the Alvanos family, who gave up the restaurant in March 2021 after chef Evan Alvanos died from an illness caused by COVID-19. 
"It seemed to me from the outpouring of people coming in that Colchester needed and wanted to have a diner open again," Darrell said. 
The Langworthys hired back staff who had previously worked at the diner as well as new employees from the family's other restaurants.  For Darrell, the secret to managing multiple restaurants is hiring good people. 
"You have to have people you can trust to manage the day-to-day operations with little to no guidance," he said. 
While sitting in a red and white booth earlier this week, Sarah said she and Darrell wanted to stay true to the values of the Alvanos family. 
"We have not touched a single thing in the interior. We cleaned up and put our touch on the menu," she said, describing a traditional breakfast and lunch menu with elements of Mark BBQ's signature barbecue.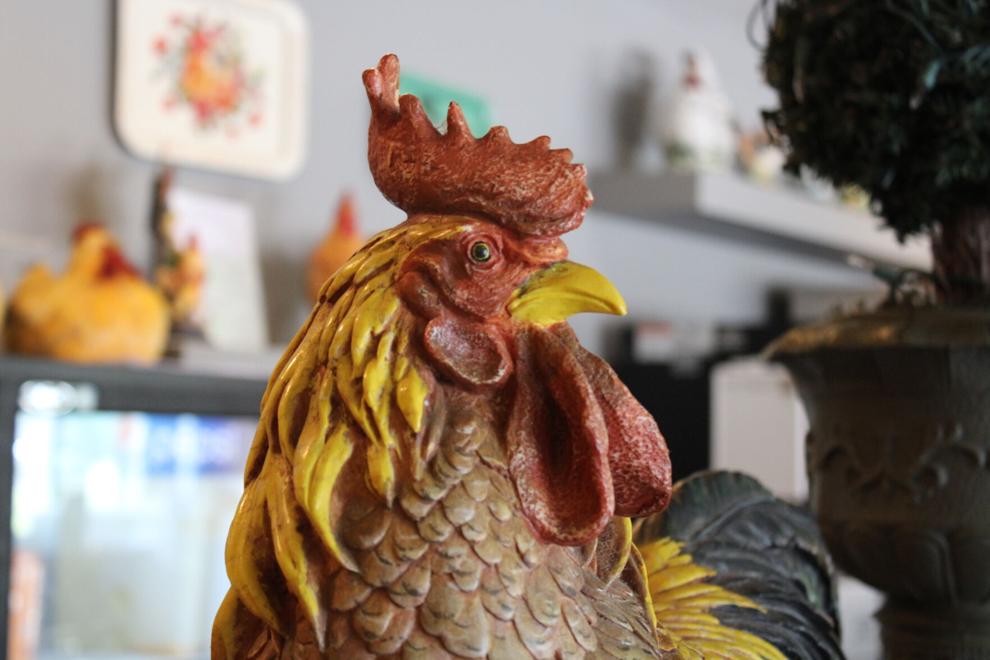 Brisket burgers, for example, were added to the menu. Mark BBQ's fresh ground brisket is formed into a patty and can be topped with housemade pastrami, caramelized onions, a special sauce, lettuce, tomato and cheese. 
The restaurant also serves breakfast favorites like eggs benedict, omelettes and thick-cut cinnamon French toast, as well as club and grilled sandwiches for lunch. 
Sarah said one of the reasons she and her husband expanded to Colchester was because there had been word that there were not many good restaurants in the area.
"This was quite the popular place before it shut down," she said. "I've heard so many times, 'Thank you so much for bringing it back and for reopening.'"
Although the restaurant business can sometimes be stressful, Darrell said that doesn't mean it's not worth it. One of his guiding values for years has been "people before profits." 
"I try to make sure we take care of our people and of course our customers," he said. "Something people forget about this job is that it can be very rewarding to know that you fed two or three hundred people and the majority of them told you they can't wait to come back."
The Guilty Plate Diner, located at 164 Porters Point Road, is open 7 a.m. to 2:30 p.m. Thursday to Sunday.