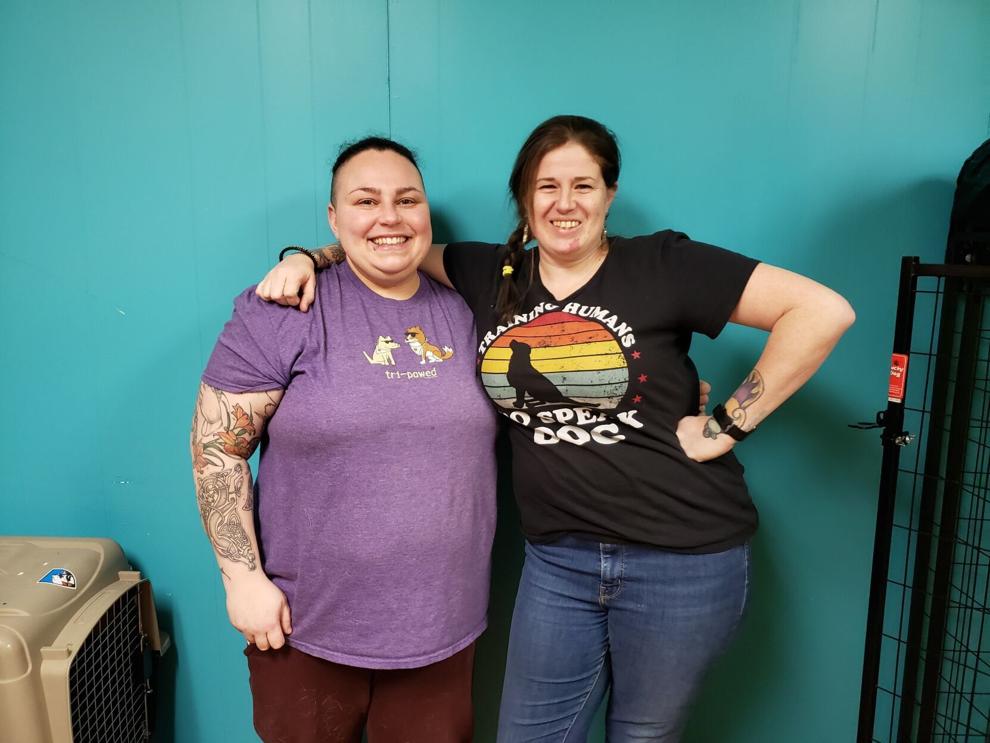 ESSEX -- For Laurie Lawless of Dogs Rock in Essex, dog training at her business is about more than just giving treats when dogs behave well for their owners. 
Dogs Rock uses positive reinforcement to help dogs adapt to new surroundings and situations, Lawless said. Part of that involves training humans to help their dogs succeed.
The training center on Park Street follows a "Least Intrusive, Minimally Aversive Guideline" that focuses on understanding animal behavior on both a breed and individual level to achieve the best results with the most humane technique. 
The facility also has a day training program to engage dogs that are comfortable being social and a puppy training program to proactively train dogs to behave well, said Lawless.
"We try to make it a program for everybody, not just those with more intensive needs." she said,
Lawless has 13 years of experience working with dogs, including a few years in shelters.
Along with her other cofounder Emily Lewis, Lawless started out going to people's homes to train. She also worked with cruelty cases with the American Society for the Prevention of Cruelty to Animals (ASPCA).
The two women opened Dogs Rock in October 2019, four months before the COVID-19 pandemic.
"It was tough, in the beginning we were doing more daycare than training, but eventually there was a huge demand for training since so many people had adopted dogs during the pandemic," Lawless said.
Eventually it became hard to be both a daycare facility and a training center, so the company decided to completely pivot into a training center.
There's never a time when Laurie feels like she doesn't want to work with a dog, but people's high expectations can be hard, she said.
"A lot of my job ends up being counseling folks about what behaviorally a dog is doing and why their dog is doing it," she said.
The hardest part of her job is making sure the client is understanding the outcome and how to reach for those goals, Lawless said, comparing her role to other service-oriented jobs.
"Sometimes people will get a certain type of dog because they've heard it's a good dog or they think it looks cool," she said. Maybe they have done some research, but they don't understand what they're getting into behaviorally."
A German Shepherd might be chosen because it's supposed to be protective but without proper training, it could be aggressive to a target.
"Even though in your head the dog might be aggressive towards burglars and strangers. the dog doesn't inherently know the difference between that and your friend coming over for dinner," she said.
The same could go for energetic dogs that need more to do than sit in a house and bark at people. 
"It's about manipulating the dog into doing what you want it to do based on its natural behaviors, so it doesn't do what you don't want it to do," she said. 
Lawless also works with traumatized dogs picked up by Vermont rescue from the southern U.S. Some of which may not have been properly vetted for behavior issues or were traumatized by being moved up to Vermont, she said.
"The goal is to help folks bridge the gap, because if an owner can meet the dog where they are at, the likelihood of reaching those behavior goals is very high," she said. 
This story was updated at 1:45 p.m. May 11 to correct there is only one owner of Dogs Rock! Vermont.