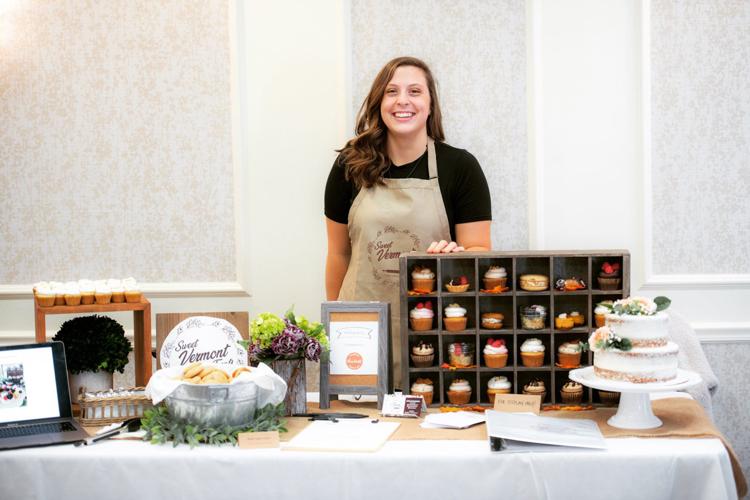 Karli Chouinard likes to begin her day when it's still dark outside. She settles into her kitchen, puts on an apron, and begins baking; by the time the sun peeks through her windows, her kitchen is warm and singing with smells.
Almost a year ago, Chouinard started her business, Sweet Vermont Treats, baking cupcakes, pies, cakes, cobblers, donuts, cannolis and other confections from her home in Colchester. While it's always been her dream to open her own bakery, one thing she isn't a fan of is taste-testing buttercream so early in the morning.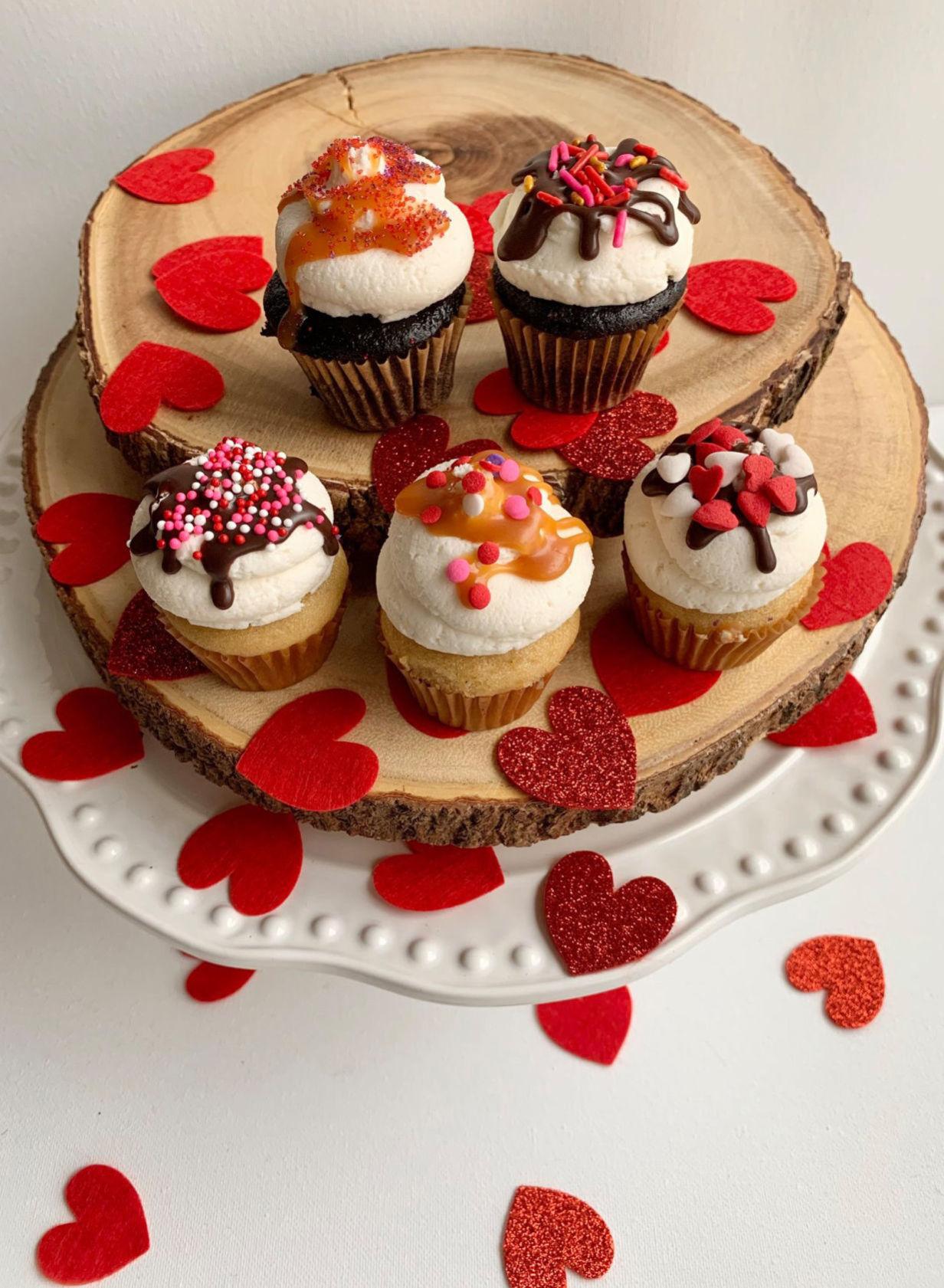 With Valentine's Day around the corner, Chouinard is in epic baking-mode. Some specials she's created for the holiday include flourless chocolate torte, black forest cheesecake, conversation heart sugar cookies and mini cupcakes. Her plan is to bake all week. And of course, since it is Vermont, at least one goodie will include maple syrup.
Chouinard opened her home bakery in May 2019 after her friend was diagnosed with stage five kidney failure. She and her friends decided to hold a benefit dinner to help raise money for his treatment, and her friends suggested Chouinard make all of the desserts.
"I was in kind of a weird spot with my job and everyone knew I wanted to do this," she recalled. They suggested she launch her business at the event. Soon after the benefit, her friend found a kidney donor and Chouinard dove into running her home bakery.
At 24, Chouinard is very conscious of how young she is to have her own business, especially considering many of her clients include brides shopping for their wedding menus.
"Your 20s are such a weird time," she said. Many of her friends are in different places in their careers and can't necessarily relate to Chouinard's venture. Instead, she's enjoyed connecting with her dad, who ran his own business as a mason for 35 years. "He understands what it's like," she said.
Chouinard said she hadn't planned on returning home to Vermont after college, but something about the Green Mountain State called her home. "Every time I go somewhere else, I appreciate coming back more," she said. "Sometimes you have to go explore other places to appreciate your hometown."
Much of her clientele Chouinard's gained through social media and word of mouth. According to her, part of Vermont's charm and why she has been successful is due to the people.
"Everyone is so real and I'm amazed at how supportive people are," she said, in terms of clients and fellow bakers she's met in the last year. Social media has played a large role in her success as a small business, both in spreading the word and establishing herself.
"There are a lot of home bakeries. Everyone's kind of different," she said. As far as her own marketing strategy goes, Chouinard believes in creating a strong media presence. "It's important to me to have quality content. I think it sets you apart," she said.
Another important avenue Chouinard has used to meet clients is by attending bridal shows.
How does she describe a bridal show? "Craziness," Chouinard said. After opening her business last spring, she attended two bridal shows where she set up a table displaying her treats, alongside dozens of other vendors. Her main goal was to meet potential clients.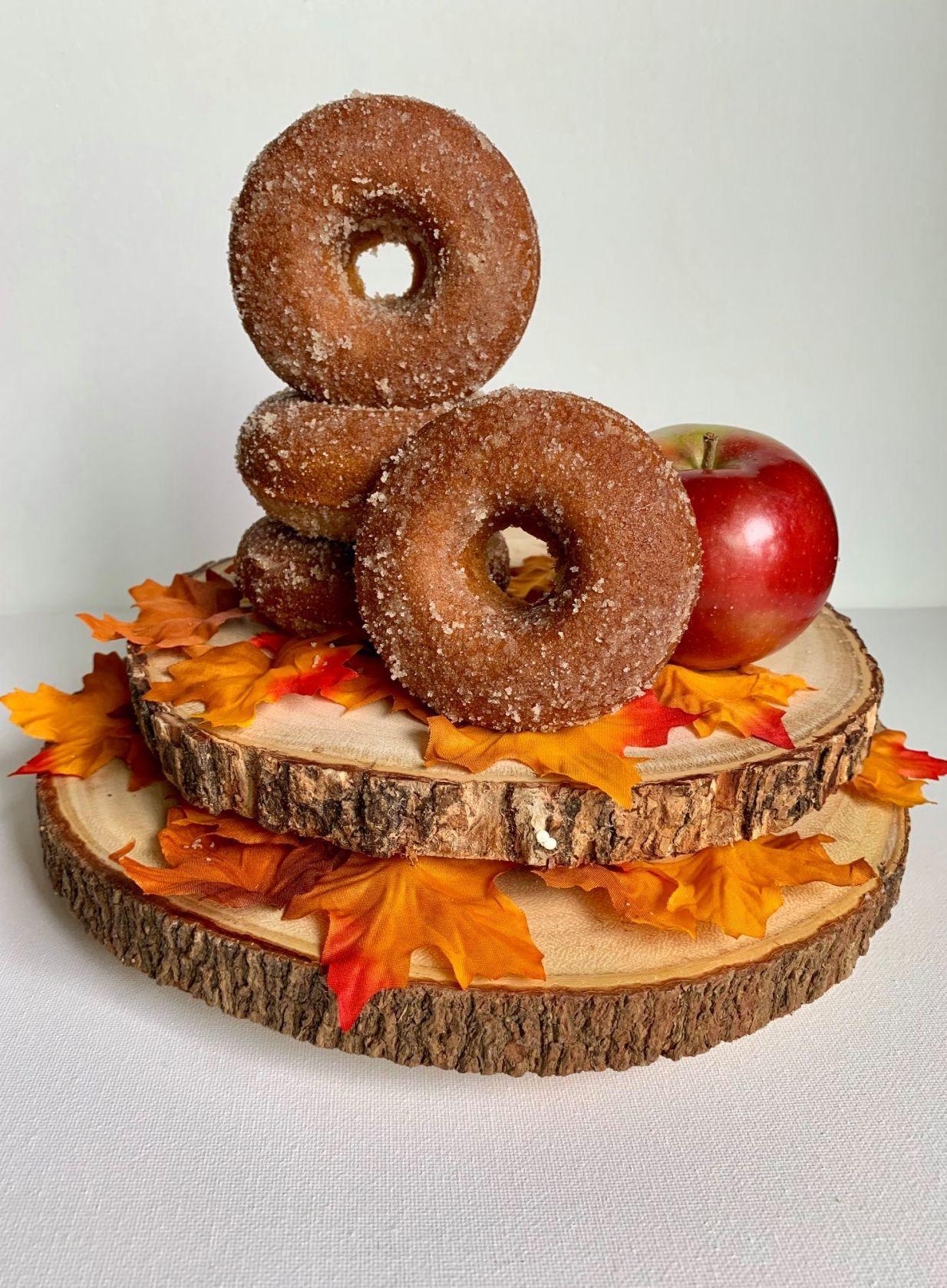 "The first [show] I was not prepared for the flood of people. It's overwhelming," she said. The event was three hours long but Chouinard remembered it happening all at once, in a blur—it felt like there were 100 people at her table all asking questions at once.
"It was worth it though," she said. That mass of people turned into 100 leads. Plus, her wingwoman was there to help field questions and juggle the flood of brides: her mom. While Chouinard runs the business on her own—both the baking and the books—she often bounces recipes and ideas off her mom. "[She] is my best friend and one of my mentors," said Chouinard.
Since her first show, Chouinard is much more confident. She's also braved the holiday season, one of her busiest times, and recently partnered with local sugaring business, Graham Farms Maple, for a series of maple themed goodies. Lately, she's enjoyed baking with espresso and chocolate, balancing bitter with sweet, and she's always a little partial to a maple-bacon combo.
Chouinard's passion for baking didn't blossom out of growing up in the kitchen, she explained; no one in her family is much into baking or cooking. Rather, she fell in love with it on her own.
"I love giving someone something I've baked and seeing their face light up. It warms my heart," said Chouinard.
But despite her claim that no one in her family is an avid baker, many close to her seem to have a special place in her baking. Her mom has helped at bridal shows; her dad understands the ups and downs of running a business; and her brother also works in the food industry. Now the dream is to someday run a cafe together where he can serve coffee and she can bake sweet Vermont treats.
For more information about Karli Chouinard and her bakery, Sweet Vermont Treats, visit her on Facebook at www.facebook.com/sweetvermonttreats, on Instagram @sweetvttreats, or at her next Bridal Show on Feb. 23 at the DoubleTree in Burlington.