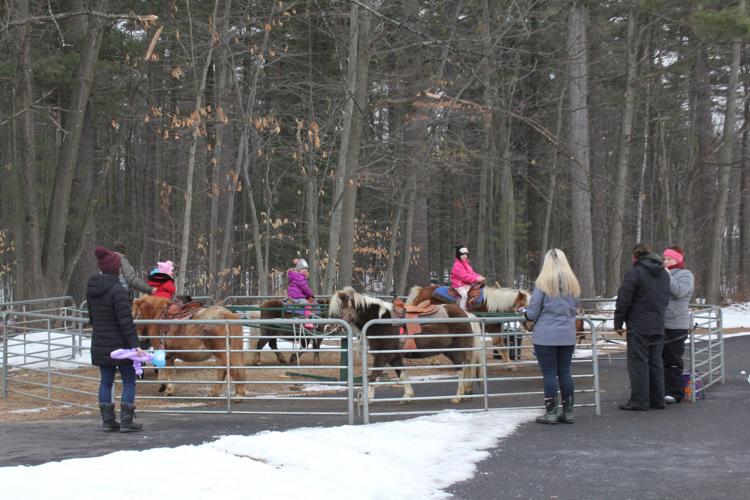 The 37th annual Colchester Winter Carnival kicked off last weekend with a talent show of All Stars, horse-drawn hay rides, laser tag, maple cotton candy, and a playdough extravaganza.
Residents convened at Colchester High School (CHS) on Jan. 31 for the annual carnival. The weekend also included pony rides, free massages, and ice skating with local police officers.
At a Chili Cook-off, resident Lori Birch took home the first place prize for best chili in town, winning a gift certificate, a trophy, and bragging rights. Lenny Couture came in second place and the Combat Veterans Motorcycle Association took third place. All proceeds from the cook-off went to the Josh Pallotta Fund, Inc., a non-profit supporting veterans and service members struggling with post-traumatic stress disorder.