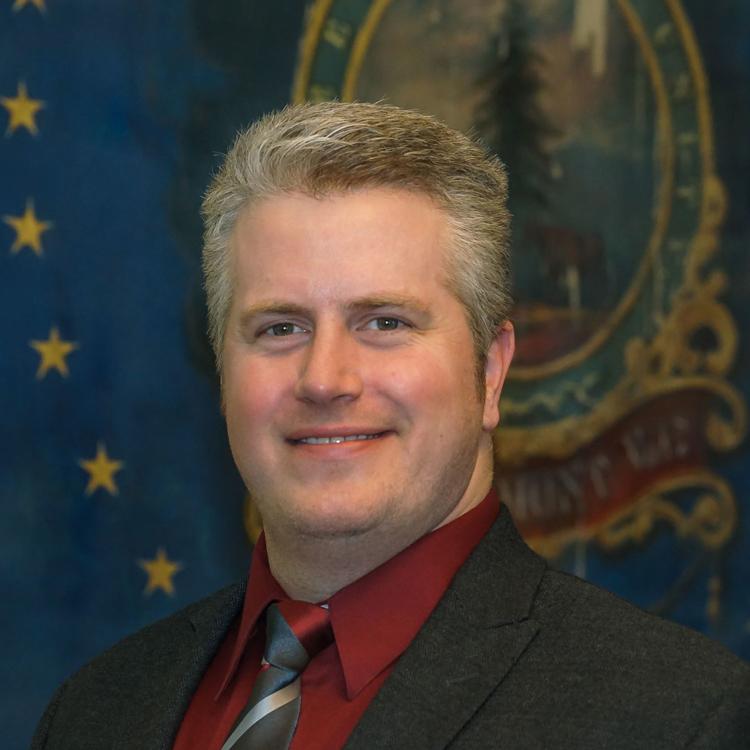 With so many students and working Vermonters finding themselves homebound, staying connected is a significant challenge. Connectivity is vital to remote work, remote learning, and entertainment. Many families who previously were unconnected now find themselves scrambling to find options, so I've compiled a list of both companies to help people connect to the internet, as well as connect to each other once they're online. As with everything, conditions may apply, but I hope this will help get you started.
Consolidated Communications is offering two months of free home internet service, including free installation, for households with students who are not currently Consolidated customers.
Otelco (Shoreham Telephone) is rumored to be working on a program to provide two months free DSL, but it has not been announced yet.
TDS is providing free internet service, modem, and installation for new qualifying customers.
VTel has increased network speeds and capacity to Vermont high schools and hospitals, and has put forth a demonstration project with 5G Internet service in Rutland.
Burlington Telecom will provide to student families free: 25 Mbps, symmetrical Internet access, a Wi-Fi device, and installation at no cost while schools are closed.
Charter will offer free Spectrum broadband and Wi-Fi access for 60 days to households with K-12 and/or college students who do not already have a Spectrum broadband subscription, in addition to opening its Wi-Fi hotspots across its footprint for public use.
Comcast Xfinity WiFi hotspots across the country will be available to everyone for free. In addition, they're offering basic internet free to new customers.
AT&T has suspended data caps for fixed internet service, offered a $10/month access for qualifying low-income households, Cisco Webex for 90 days, and call forwarding to either mobile or landlines.
Sprint has shut off data metering, and offering 20 GB free mobile hotspot usage.
T-Mobile has shut off data metering, and offering 20 GB free mobile hotspot usage.
Q Link Wireless will be providing all current and new customers with free 5 GB high-speed data.
In addition to the services that allow you to connect to the internet, there are several options for how to connect with co-workers or classmates.
If your office or school uses "Office 365", Microsoft Teams is included as part of the business and enterprise licenses.
Google G-suite has added "Hangouts Meet" free to basic license holders.
Zoom is providing premium access features for schools who use "Clever" as their login portal and free access for class meetings with up to 100 users.
Slack is available for free for organizations up to 250 users, and Discord is another commonly used chat and text app.
TeamViewer, while not free, is a robust tool for allowing organizations to remote access, manage, and troubleshoot computers at home.
Facebook has a product called "Workplace" that combines many familiar features of their social platform, but for business use.
Many groups and classes are even turning to massively multiplayer online games, such as World of Warcraft, that are already set up to handle millions of simultaneous users, and have built in voice and text chat. And, frankly, what would make a conference call more fun than being able to engage fellow employees in pitched combat while you wait for everyone else to join?
In addition to the above options, the State of Vermont has an interactive map that shows libraries, schools, government buildings, and other publicly accessible, free, WiFi access. The buildings may not be open to the public, but most are opening up their networks to allow people connectivity even from outside the buildings.
Once the basics of school, work, and so forth are addressed, many people are discovering an onset of cabin fever. There are many online board and card games that allow you to remain socially connected to friends and family, as well as programs such as "Netflix Party" for chrome that allow multiple people in various locations to watch the same show at the same time.
There are options out there, and I will continue to keep a list updated as best I can on my facebook page, as well as sharing with twitter and front porch forum, to help as best I can.
I'm spending a significant amount of time setting these things up for organizations, but if you have questions, please reach out to me at @Chase4VT on facebook and twitter and I'll do my absolute best to try and help out.