The 2020 legislative session began earlier this month with lawmakers convening in Montpelier. We asked Colchester-area representatives what their goals are heading into the new session, what issues are close to their constituents, and what important topics deserve more attention. While issues like minimum wage and paid family leave seem to be on everyone's minds, the representatives also pointed to topics such as education, the carbon tax, and state corrections as important items on their agendas.
Representative Curt Taylor (D)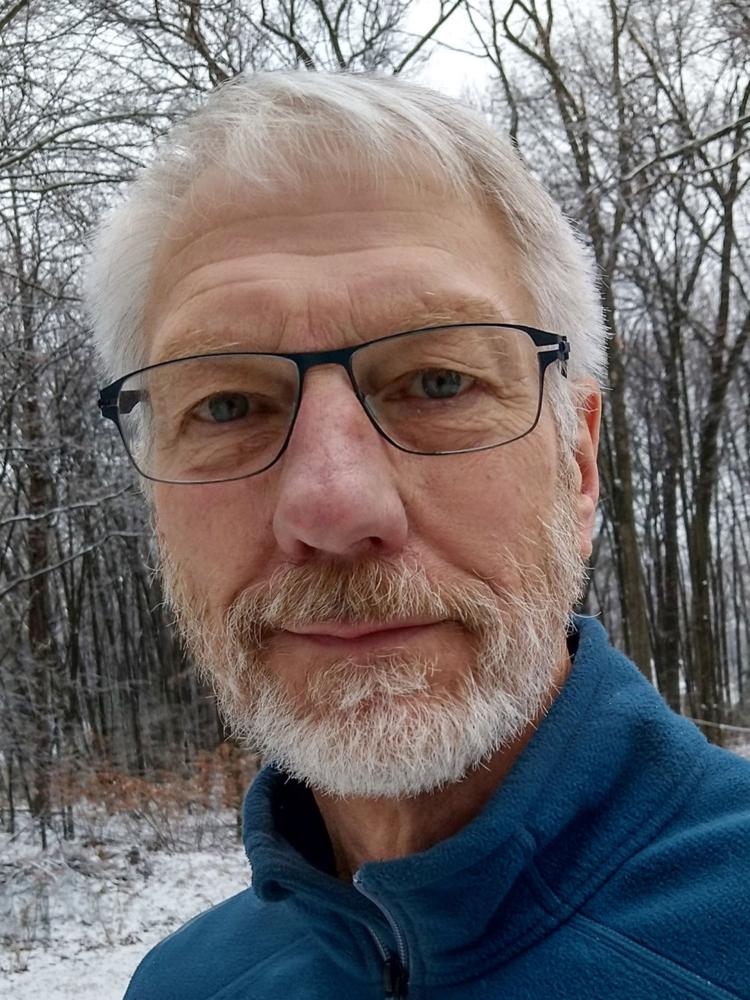 Chittenden 9-1
House Committee on Corrections and Institutions
Legislative Information Technology Committee
Working Group on Water Quality Funding
Canvassing Committee
Q: What are your top priorities this session?
A: There are many important issues that will receive attention during this session—reining in taxes, promoting economic development, addressing climate change and providing affordable housing. Bills concerning the minimum wage and a paid family & medical leave program will soon be up for a vote.
But as one of 150 members of the House my influence on those issues is limited. In my committee (Corrections & Institutions) I am one of eleven. It is through committee work that I have the greatest influence. As a result, I focus on Corrections policy and the condition of state facilities. Specifically, I'm referring to the Chittenden Regional Correctional Facility in South Burlington, the Middlesex Therapeutic Community Residence and the Woodside Juvenile Rehabilitation Center that straddles the Essex/Colchester line. Each needs either replacement or significant renovation. Their policies, programs and working conditions need to be reviewed and addressed. Those that work in these facilities need greater support. The current costs to the state are staggering. Woodside's client population ranges from zero to a dozen youth. The cost to the state is over $5 million a year with no help from federal dollars.
The barriers to the renovation or replacement of these facilities are financial and political. Though the long-term financial benefits may be significant, so are the immediate hits to the budget. Finding the right solution involves cooperation among several House committees.. Still, I am pushing to bring about the cooperation and support needed to address these increasingly dire state needs.
Q: What have you heard from your fellow Colchester residents are important issues to this community?
A: Some constituents are as concerned as I am about the items I identified as my own committee priorities. Many in Colchester work in Corrections. The use of hospital emergency departments as temporary mental health facilities is well known to those working in Health Care, but top on the list of constituent concerns is taxes, health care and housing. Businesses decry the lack of a skilled, or even willing, workforce. Regulations continue to be a barrier to growth. Constituents with aging parents or who are themselves beginning to require more medical care are seeking greater resources from the state. And there is always the need to restore and protect the natural environment that is both an important source of tourism dollars and the reason Vermont is such a great place to live.
Q: Are there any new issues you would like to bring up this session, or that you think have been overlooked in the past?
A: There are always surprises, but so far, I see nothing new to add to the already packed session agenda. I am more concerned with finally addressing issues that have dragged from one biennium to the next.
Representative Seth Chase (D)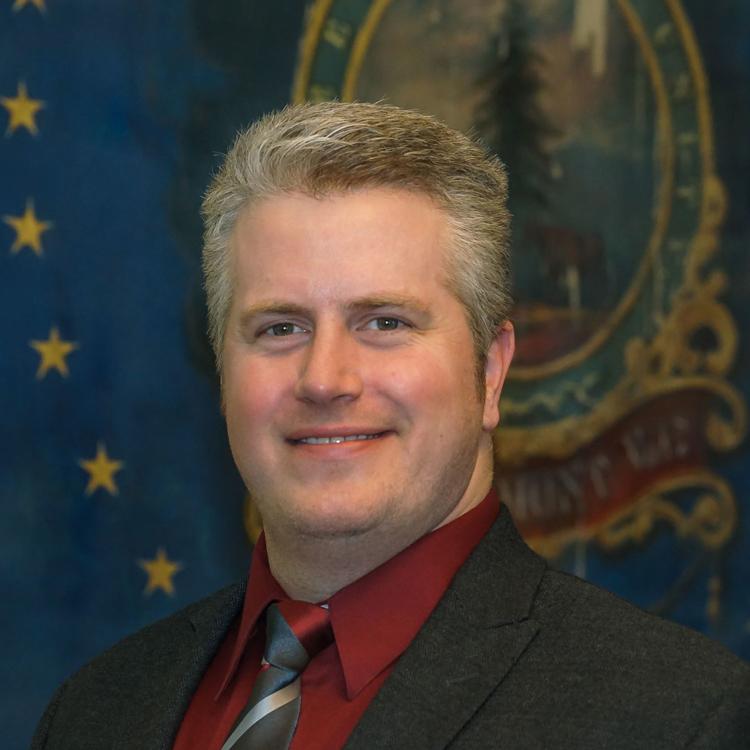 Chittenden 9-1
House Committee on Energy and Technology
Q: What are your top priorities this session?
A: My top priorities for this session are focused around technology and connectivity. Boston is one of the top technology hubs in the world and, as with most tech centers, there's an opportunity to expand that reach and influence. I would love for Vermont (and Colchester in particular) to become synonymous with the development of the tech that will be common place 30 years from now. To that end, I would like to bolster UVM and the state college system to further enhance research and training on bleeding edge tech. In addition, so that Vermonters can participate in this market, it's important to ensure that we enhance connectivity options, with an eye not only on speed, but the overall quality and reliability of the connection.
Q: What have you heard from your fellow Colchester residents are important issues to this community?
A: Over the break, I've heard from Colchester residents who are concerned with national and international events as much as local issues. The common message is that people want to do our part to address climate and environmental issues, ensure clean water for our lake, and leave our little corner of the planet better than we found it. More locally, there are concerns over workforce development, attracting new residents, and building a robust economy that works for all Vermonters. Also, the ever present challenges of our two interstate exits have been a common topic of conversation.
Q: Are there any new issues you would like to bring up this session, or that you think have been overlooked in the past?
A: As for new issues, it seems to be more of a natural evolution of previous issues. There is a strong push to modernize Act 250, a significant level of support for raising the minimum wage, and initiating a universal primary care program to build a healthier Vermont.
One of the specific evolutions is that I am working to develop an opportunity to demo a new version of satellite internet service that may save the state half a billion dollars over traditional services.
Another, inspired by the death of the two kayakers in the storm last summer, is a framework that would allow Colchester police and rescue to use drones, subject to the same rules that they would be allowed to use helicopters or fixed wing aircraft, only with significantly faster deployment and at a fraction of the cost. Lastly, there have been many attempts over the years, and increasing concern this past summer, to address traffic noise, specifically exhaust noise. Previous attempts have been somewhat ambiguous and subjective, but the motor vehicle industry association SEMA (Specialty Equipment Market Association) has a model for legislation that would address these concerns in an objective way, with measures and repeatable test standards established by the SAE (society of automotive engineers).
Representative Sarita Austin (D)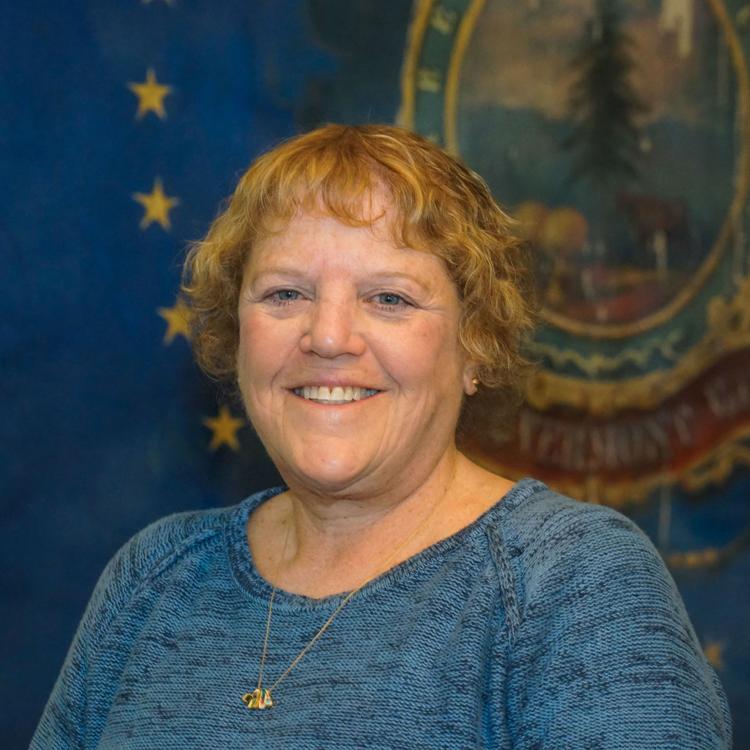 Chittenden 9-2
House Committee on Education
Canvassing Committee
Q: What are your top priorities this session?
A: Last year when I spent a great deal of time talking to Colchester residents as I canvassed my way through, I heard the same two concerns: Keep Vermont affordable and clean up our water.
My priorities for this session continue to be supporting and investing in Colchester and Vermont's economic development; encouraging smart, sustainable, and innovative job growth; supporting our excellent schools as well as monitoring the initiatives that have been recently implemented to create efficiencies and address cost saving measures; investing in school and public safety; assuring that Vermonters who work hard and act responsibly will be able to earn a livable wage, locate affordable housing, have access to affordable health care, and enjoy the quality of life that can only be found in our State; and mitigating the effects of climate change and building our capacity to be resilient to the outcomes of changing weather patterns
Q: What have you heard from your fellow Colchester residents are important issues to this community?
A: Colchester constituents have contacted me with a variety of concerns and thoughts on both sides of an issue.
I've heard from residents who want no additional restrictions placed on their right to bear arms and I've heard from others who want more regulations initiated on firearms; the majority of Colchester residents that I hear from understand the importance of clean water and support the State's initiatives to address water quality; I heard from a large group of Colchester stakeholders that support affordable access to childcare for their young children so that a disproportionate portion of their paycheck isn't going to pay for this service; and I've also heard from several constituents that would like to see Vermont take more action to address climate change.
I would encourage all Colchester residents to contact their Representatives and let them know what your thoughts, opinions, questions, and suggestions are regarding current and proposed Legislation. The Colchester Representatives will be scheduling Leg Hour 1x each month. Announcements of the date, location, and time will be made on Front Porch Forum, in the Town Newsletter, and on flyers located at the Library and Town Offices. Please join us—we'd like to hear your opinions.
Q: Are there any new issues you would like to bring up this session, or that you think have been overlooked in the past?
A: Glad you asked. As a former educator, School Board member, and now a member of the House Education Committee, I have made access to a meaningful and engaging vocational education a high priority of mine. Act 77 (Flexible Pathways) was passed by the Legislature several years ago and created opportunities for Vermont students to personalize their education. This did not mean students didn't need to meet high academic standards but it did mean that "one size" does not fit all when it comes to an individual's goals, interests, abilities and hopes for their future.
One of my goals this year is to understand how successful the initiatives outlined in Act 77 have been in addressing the opportunities of not only college-bound students but also for the 40 percent of Vermont students who decide not to go on to college. The intent of Act 77 is to open up meaningful and personalized pathways for all Vermont students including those who choose a non-traditional path to best meet their goals, interests, and career opportunities.
Representative Patrick Brennan (R)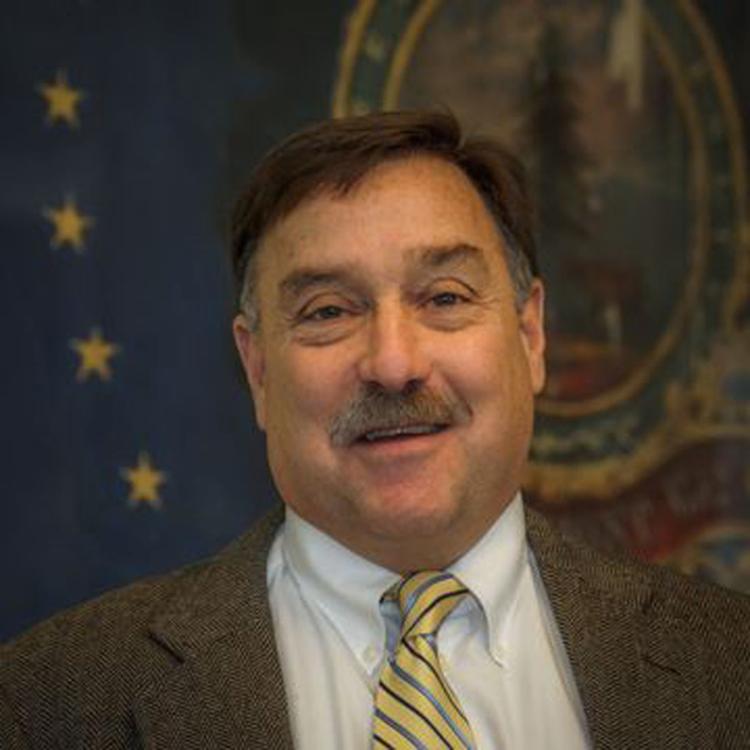 Chittenden 9-2
House Committee on Ways and Means
Q: What are your top priorities this session?
A: Not any particular bill. I want to see that some initiatives out there already don't get passed as they're written. The two main issues i'm worried about are paid family leave and minimum wage... They're kind of tied together, these two issues. I think minimum wage takes care of itself. My main concern is in mandating that everyone has to pay [a set amount] when most everybody does already. I'm concerned with what that does to higher wage earners. It's going to escalate and be a burden on small businesses, or any business for that matter.
[Paid family leave is] an issue that I believe should be left voluntary. I think any business that is looking to retain quality employees would offer some sort of program. I think we have to get back to reality and live in the past a little bit; We have done fine in the past letting businesses do their own thing. I think the situation is going to take care of itself and employers will do what they need to do to
Q: What have you heard from your fellow Colchester residents are important issues to this community?
A: I don't hear enough from Colchester folks. I have a landline here at home and a cell phone next to me. I would like to hear more from them about their concerns. What I do hear—it's all about affordability and property taxes.
Q: Are there any new issues you would like to bring up this session, or that you think have been overlooked in the past?
A: I think we continue to overlook affordability. Everyone is talking about increasing taxes for social programs, but we lose focus on what we can do to make Vermont more affordable. We should look at reducing the tax burden on Vermonters and keeping young people and retirees in Vermont. That's really important. People are out-migrating at a pretty good rate and taking a lot of wealth with them.
Another huge concern of mine—and I will fight this on the floor until the end—is the TCI transportation carbon initiative: the carbon tax. They can spin it any which way they want but it doesn't change that it is unaffordable for Vermonters. We're a rural state, with people commuting up to 60 miles one-way to work everyday. To put a five to 20 cent tax on gasoline creates an undue burden and it's unsustainable for low to medium income people. They just can't afford it. It takes the focus totally off of our infrastructure.